Outdoor & gear
Anevay rocket stoves: wood burning stoves for on the road

Anevay makes portable wood burning stoves for various situations. From BBQ's for on the road to heaters for in your tent or underneath a canopy. Initially the Anevay products were designed to prevent cooking over an open flame, something that occurs throughout the world. However, as the demand increased Anevay decided to introduce the Frontier Stove, a wonderful stove you can safely use in your tent, providing that you use the right connection. To warm up a space or to be used as a stove to prepare the most delicious dishes. All stoves can easily be stored or transported in the included carrier bag.
Maintaining Anevay rocket stoves
We do not recommend you leave the Anevay Frontier and Frontier Plus outside for a long period of time, especially not when it rains as the stove will rust. If the stove is stored in a dry place, underneath a canopy for instance, this shouldn't be a problem. To keep the stove in great shape we recommend you add a coating of organic oil such as olive or sunflower oil, especially when you plan to store it for quite some time. In addition, you need to regularly clean the chimney with a metal rod or cleaning brush to prevent soot. If the glass has turned black you need to properly reheat the stove again as combustion ensures that the black layer will disappear. You could, however, also clean the glass with glass cleaner or a newspaper.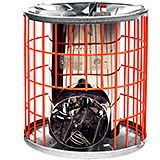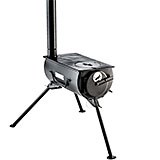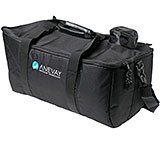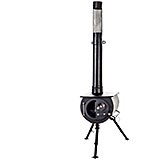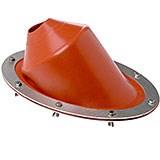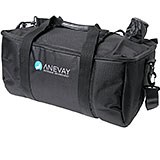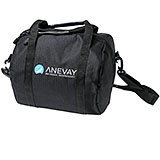 <![if !IE]> <![endif]>