Torches & Batteries
Armytek, the Canadian LED Torch manufacturer

Armytek is a torch manufacturing company based in Canada. Armytek torches are easy to recognise thanks to their matt black anti-abrasive coating and tough appearance.
These torches are extremely robust and in many cases, various parts have been specially coated with a titanium finish that provides extra protection against damage and impacts in everyday use. Some of the models also come equipped with two O-rings instead of the standard single one, ensuring that these torches are totally waterproof. The electronic driver is housed in a reinforced capsule for extra protection. In short, these torches are able to withstand heavy-duty usage.
Models with Pro-functionality
Various torch models include the word 'Pro' in their description . These torches generally have the same specifications as the standard models, only they provide many more options for you to choose from. They also feature more light modes and can be programmed to suit your own specifications. These models are ideal for those who want a torch that will fulfil their own specific requirements. Because of all these extra options, these models are more complex to operate, and so therefore we recommend that you read the manual carefully.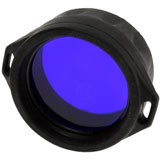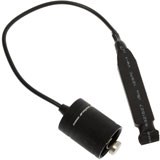 <![if !IE]> <![endif]>