Outdoor & Gear
Surefire holsters for tactical torches
You will find various holsters for your precious Surefire here. Knivesandtools supplies the Surefire holsters in sturdy polymer, heavy-duty woven nylon or traditional sewn leather.
Nylon holsters consist of heavy-duty Cordura, equipped with extra-long flaps with Velcro strips and optionally with a fixed loop or a quick detach loop. Some models have a belt clip.

Leather holsters are made from first class cow leather with strong stitching for years of use. Fitted with an internal clamp construction that secures your Surefire torch without need for a leather flap. The Surefire lamp is easy to pack and store.

Polymer holsters keep their shape, are shock resistant & equipped with a metal clamp spring and an adjustable belt slit. Also easy for packing and storing the light. Some lamps can be placed both upright and head down.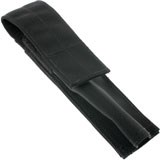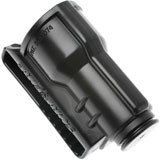 <![if !IE]> <![endif]>