Eden Classic Damast utility knife 13 cm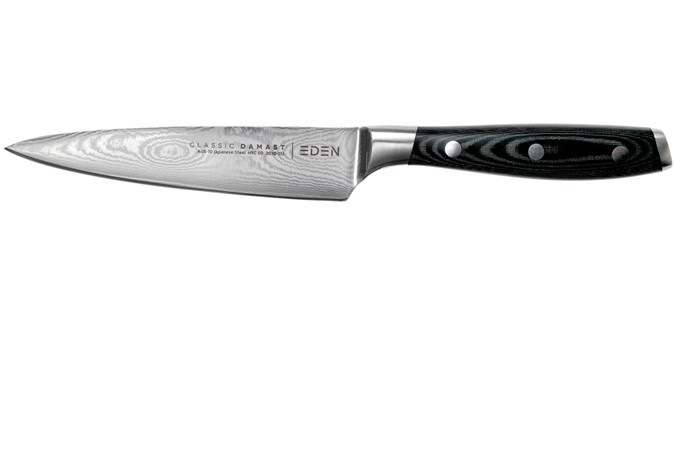 SKU: XX-22360
Recently sold
This count-down deal has already been sold
Eden Classic Damast utility knife 13 cm
The knife has a very slight curvature.
Blade not quite straight
The price drops each hour. Latest update on 06-12-2019, 13:35 o'clock.
All Countdown Deals are unique, we often only have one
Countdown deals are slightly different and therefore favourably priced
The price drops every hour. You purchase a Countdown deal for the price listed when ordering.
Most Countdown deals have a full warrantee and a 30-day trial period.
Countdown deals are ordered under normal terms and conditions, via the normal order and check-out process
There is only one, so be there in time
Some Countdown-deals have a (slight)defect. If this is the case it will clearly be listed in the product description. These Countdown Deals are not covered by the warrantee.
Recently sold
This count-down deal has already been sold

<![if !IE]> <![endif]>