Reviews for Cold Steel Frontier Hawk tomahawk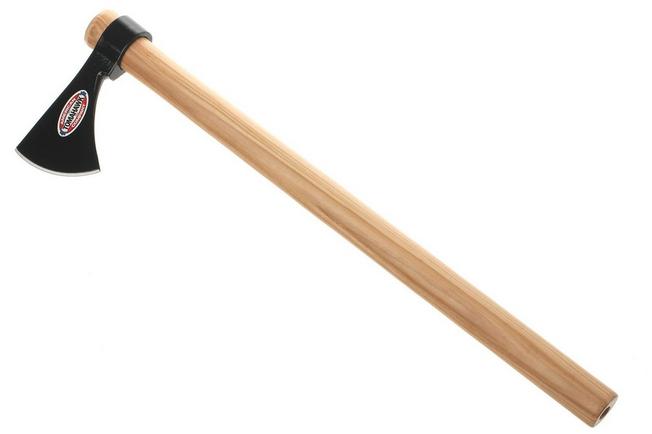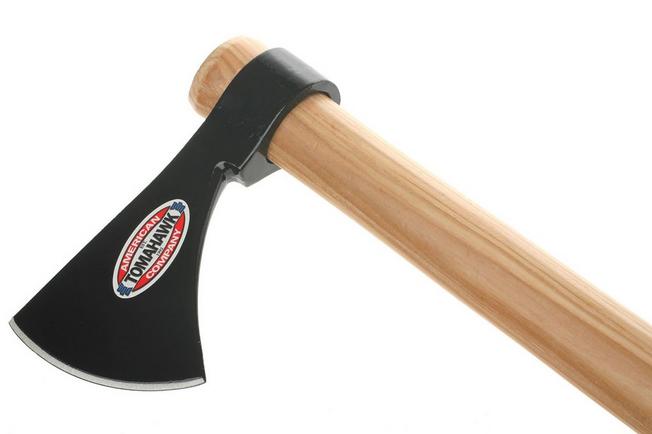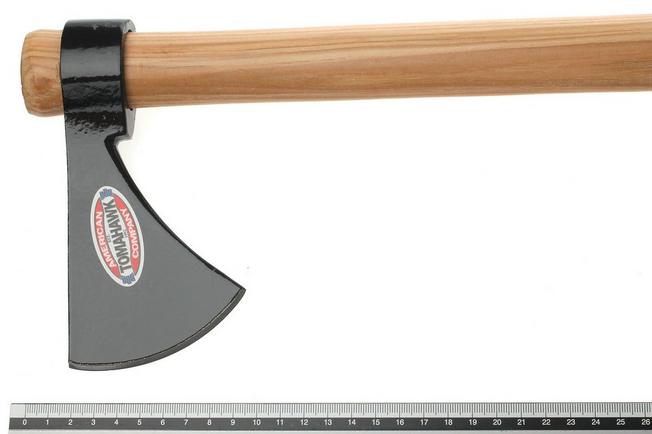 Reviews for Cold Steel Frontier Hawk tomahawk
In stock
Fast delivery from our own stock
Our customers give us a 5-star rating
Fast delivery from our own stock
See all product information
Reviews
Felix , Brussel
Wednesday, February 22, 2023
---
Brian, Nairn
Wednesday, September 21, 2022
Very nice axe fast delivery exelent company to deal with will use again A +++++++
---
Uli Kolmann, Bochum
Tuesday, June 14, 2022
---
Phil G., Enfield
Monday, June 13, 2022
Up to Cold Steel's usual quality. Mine came with an un-painted head, I which I wish they all did, it would save me time and mess stripping them. I also always take the head off and round the edges on the top of the hole, I find this gives me a much tighter fit and does away with the gouging that can occur on these axes. It was my 5th CS Axe/Hawk.
---
Ignaz, Kelheim
Monday, May 23, 2022
---
Lesendar, Torcy
Tuesday, January 12, 2021
---
Dave, Herent
Friday, December 25, 2020
---
Nico, Olst
Tuesday, January 28, 2020
---
Gilles Joffroy, Dion-Valmont
Tuesday, December 24, 2019
---
Thierry BRAQUESSAC, LE BARP
Monday, October 28, 2019
---
mrln, Wachenheim ad Weinstrasse
Monday, September 23, 2019
---
Elias Van den Hout, Schoten
Monday, September 23, 2019
---
PHILIPPE , LE MESNIL SOUS JUMIÈGES
Tuesday, March 20, 2018
---
thomas, Ede
Monday, March 5, 2018
---
Jan, Almelo
Wednesday, November 22, 2017
---
chris, Blackhall Colliery
Friday, September 1, 2017
Very pleased with the tomahawk, grwat quality and at a great price too, I cut the handle down abit to meet my needs, great service again from knivesandtools, best price on web and fast delivery, I live in the uk and I ordered something from here in britain 2 days before I ordered this of knivesandtools and the tomahawk was delivered first, thanks.
---
Rob, Enschede
Wednesday, February 22, 2017
---
Jens P, Desselgem
Thursday, December 8, 2016
---
wim, Sluiskil
Sunday, January 31, 2016
---
TOBO, Leiderdorp
Sunday, December 27, 2015
---
Reviews for Cold Steel Frontier Hawk tomahawk
In stock
Fast delivery from our own stock
Our customers give us a 5-star rating
Fast delivery from our own stock