Reviews for EKA Nordic W12 Wood, 614302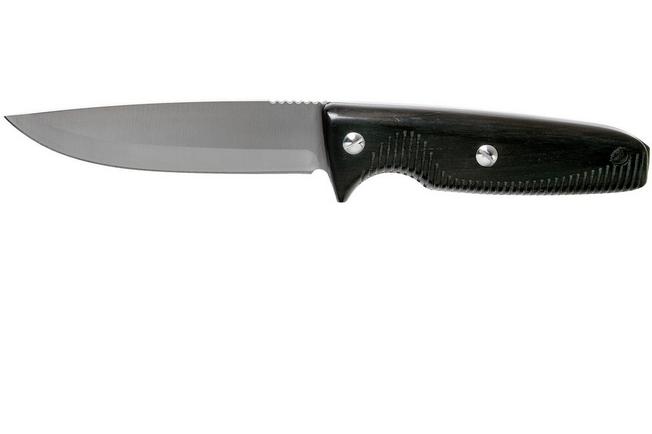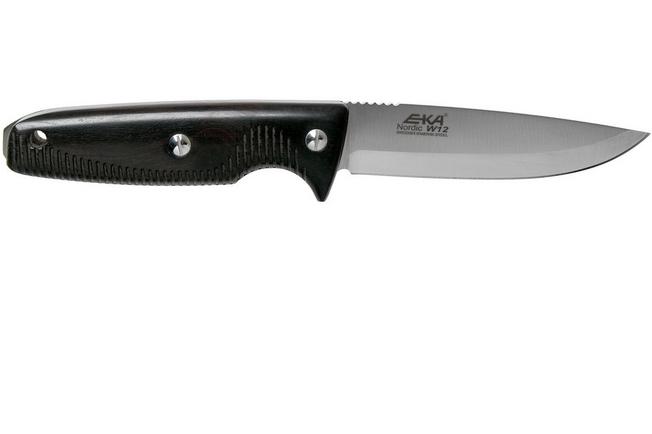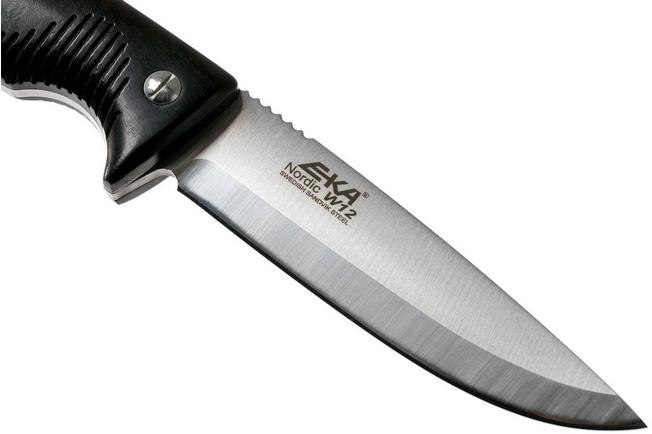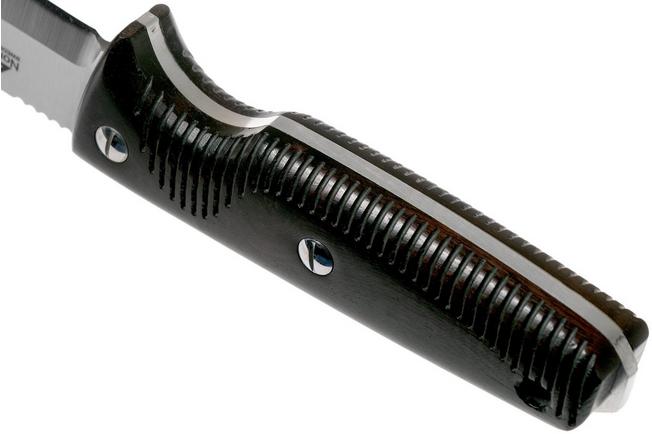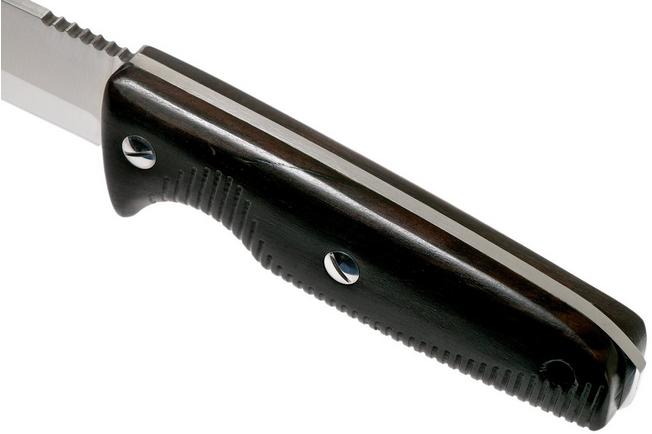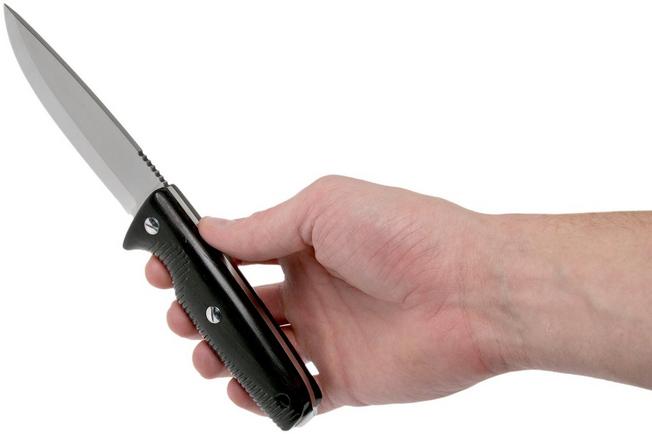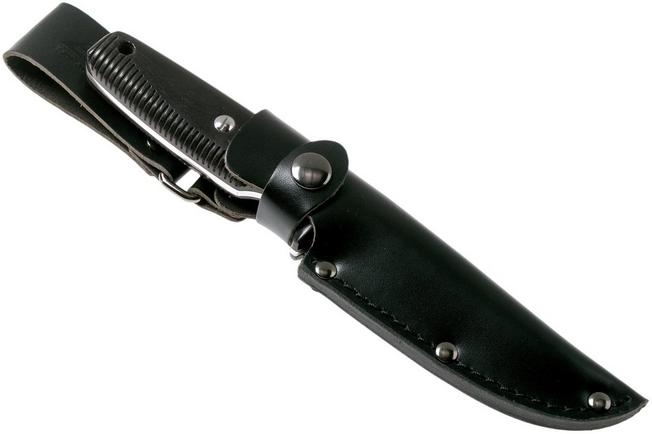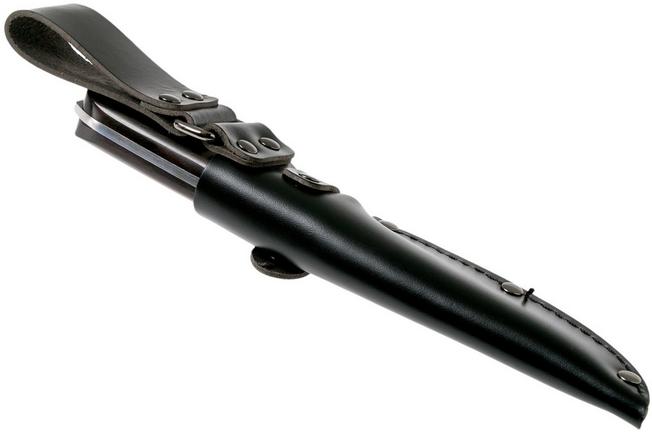 Reviews for EKA Nordic W12 Wood, 614302
In stock
Fast delivery from our own stock
Our customers give us a 5-star rating
Fast delivery from our own stock
See all product information
Reviews
Max, Ospedaletto Euganeo
Wednesday, February 23, 2022
---
verne, LILLE
Friday, January 28, 2022
---
Chantal TACHON, Jassans-Riottier
Wednesday, December 30, 2020
---
bruno ABELLA, cescau
Monday, March 11, 2019
---
rob f, LEEDS
Thursday, January 10, 2019
I was looking for a bushcraft knife to complement my existing lightweight whittling/spooncarving set up (Mora's etc.) but wanted something really robust so I could confidently use it for battening etc. When it arrived the knife was even more solid than I expected given that I knew the dimensions. It has proved to be exactly right for my requirements with a really well designed sheath and feels absolutely bulletproof. The add on firesteel/sharpener is perhaps not up to the heavy duty feel of the rest of the set up but does function and can be removed if you do not need it. Overall, excellent.
---
Neil, Cranleigh
Tuesday, May 29, 2018
I was looking for a general purpose knife with the ability to baton split wood, but with the versatility to whittle finer work if required. With a blade thickness of 4.2 mm and being full tang construction, battoning was not a problem. Fine work was also catered for by the fact that the blade was of good length, as it is not to long. The steel is top quality sanvic so keeping a good edge to the blade is not a problem, and the blade came razor sharp from the factory. The balance, index, and quality of this knife rivals the most expensive on the market. A perfect camping, bushcraft and survival companion. You will not be disappointed.
---
Anoniem, Coppenbrügge
Tuesday, December 12, 2017
---
johnbigbery, Swindon
Tuesday, September 19, 2017
Delivery very good. Packaged in a plastic blister pack, guess that keeps cost down.Once in the hand the knife felt right.For my hands just comfortable in the grip.Smooth and grippy enough. The blade is a good thickness, batoning , a fire or shelter are well within its scope. Came sharp enough to pass the paper or shave your arm test. The Sheath is a very good fit, very impressed. Kydex along with the blade steel makes for a very robust and weatherproof set up. The fire steel and sharpener are a nice touch on the side of the sheath. (Warning. the fire steel will slide out very easily, so a small piece of clear plastic tube over the bottom of the steel stopped that in its tracks. I would very much suggest that you at least give it a try, you can always send it back for the cost of the postage. The purchase price is, I think very good value. Highly competitive knife in a market bristling with contenders.
---
Emile , Bourtange
Tuesday, May 31, 2016
---
degeest360.be, Melle
Tuesday, May 31, 2016
---
Bart, Oignies-en-Thiérache
Wednesday, March 23, 2016
---
Georges , vencimont
Thursday, August 27, 2015
---
Reviews for EKA Nordic W12 Wood, 614302
In stock
Fast delivery from our own stock
Our customers give us a 5-star rating
Fast delivery from our own stock