CRKT Knife Maintenance Tool 9704, Tom Stokes design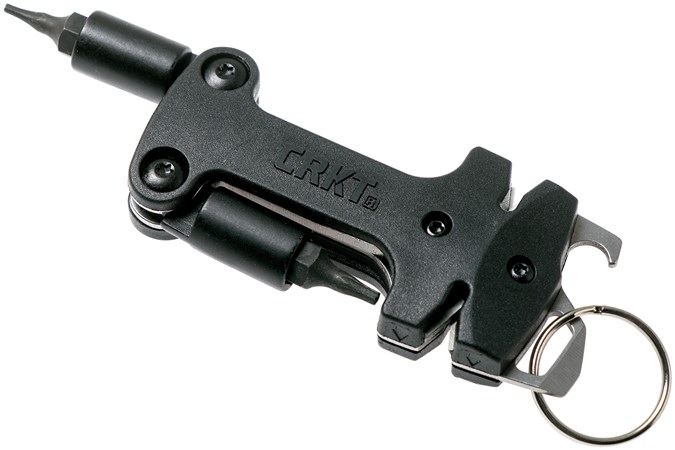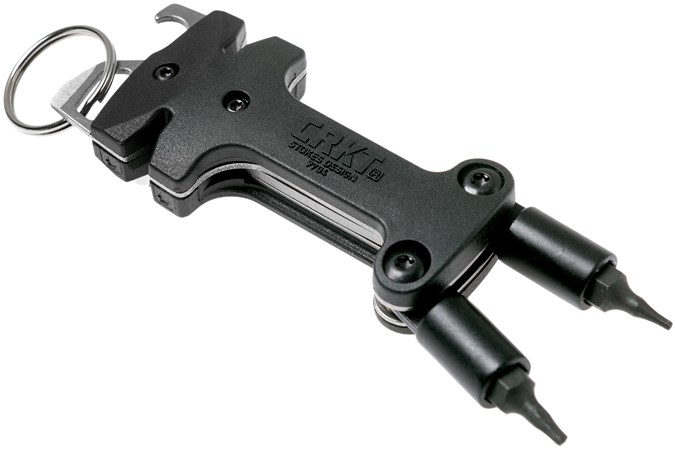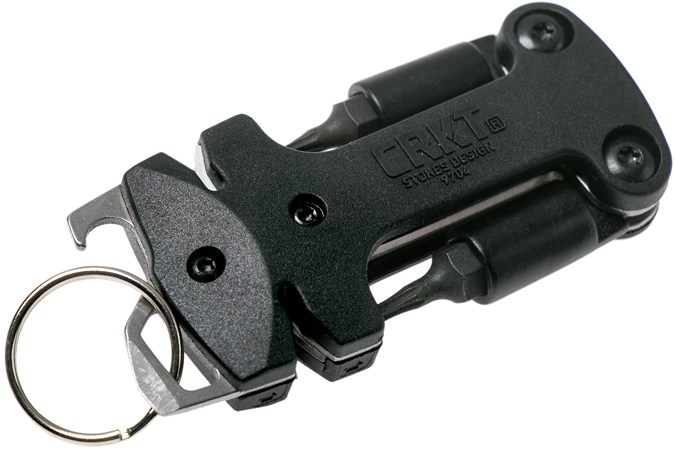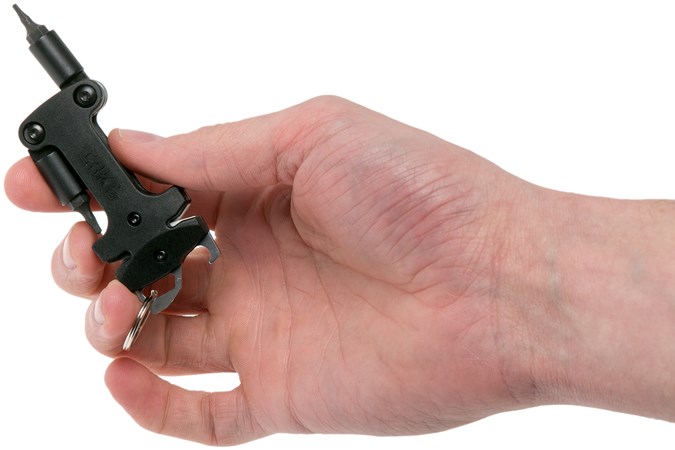 SKU: CK-9704
± 1 week
This product has been ordered. The delivery time is an indication. Please take delays into account.
The CRKT Knife Maintenance Tool 9704 is a practical keychain tool with different practical tools to maintain your pocket knives. As such there are two bit holders with, on one side a Torx-8 bit, and on the other a Torx-6. These are the most recurring sizes on the CRKT pocket knives, and actually with all other brands. Does your pocket knife have different screws? If so you can swap the standard 6mm bits for a 6mm bit to your liking. Please beware: the included bits in this tool are on the short side. Should you choose to replace them with your own, then check whether your own bits are not too long. Otherwise the tool cannot fully close.
The other side has a double knife sharpener. This is a knife sharpener with a coarse and fine mode. You use the coarse side when the edge of your knife is really blunt and the fine side (white) to regularly maintain your knife to make sure it won't become blunt.
It also has a flat screwdriver that holds the keychain. You can also use this as a pry-bar. Are you done maintaining your pocket knife? If so it is time for a drink! The top is namely enhanced with a bottle opener. Cheers.
| | | |
| --- | --- | --- |
| Brand | CRKT | |
| Colour | black | |
| Country of origin | China | |
± 1 week
This product has been ordered. The delivery time is an indication. Please take delays into account.

Product groups

Brands

Promotions

Information

News

<![if !IE]> <![endif]>