WÜSTHOF Gourmet Ham knife with hollow edges, 4515/32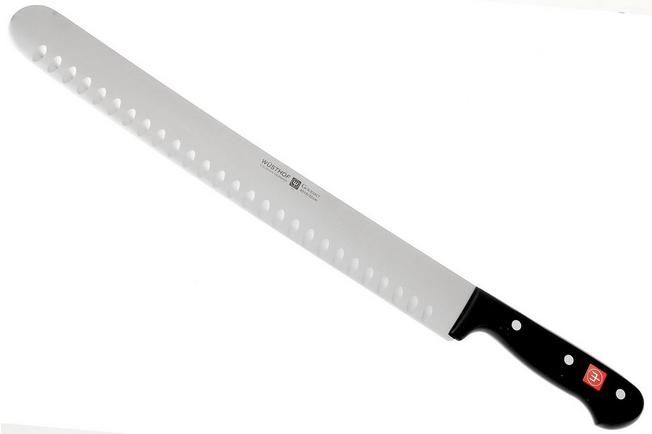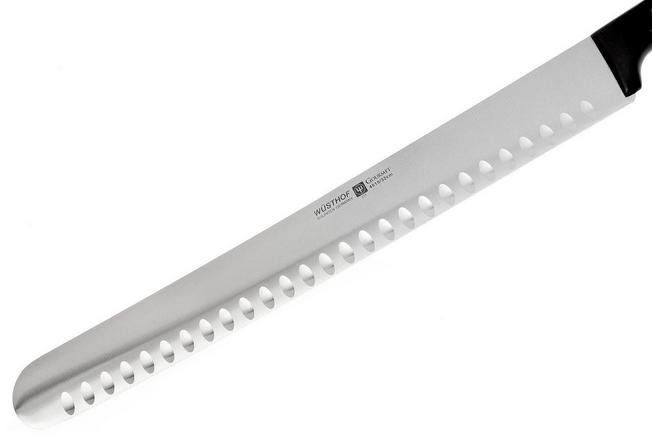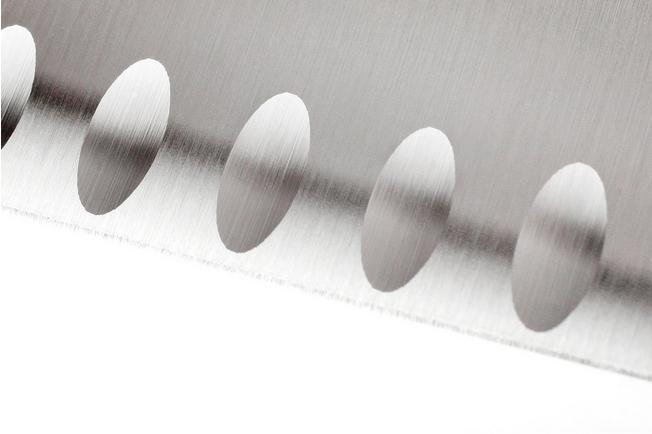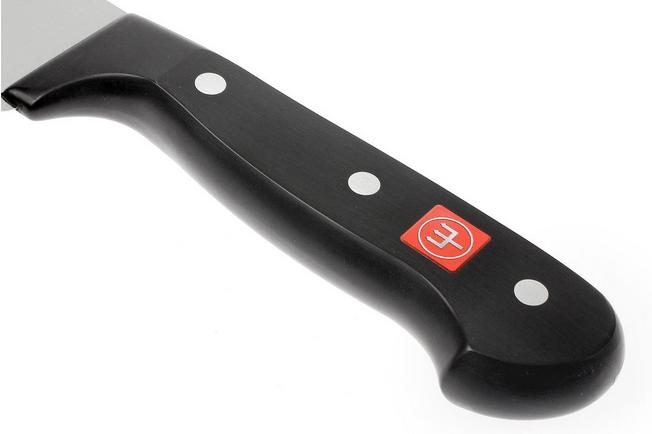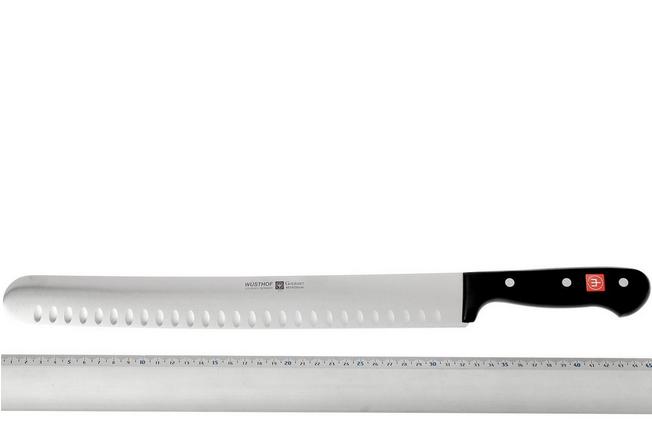 WÜSTHOF Gourmet Ham knife with hollow edges, 4515/32
Our customers give us a 5-star rating
Fast delivery from our own stock
Full description
WÜSTHOF has fantastic value for money with its Gourmet series The knives have the same high quality Wüsthof stands by. The blade is laser cut from a single piece of steel (chromium-molybdenum-vanadium). The polypropylene handle is attached to the blade with tightly-secured rivets. The blade runs through the entirety of the handle. The result is a knife that looks very similar to the knives from the Wusthof Classic series. But because of the production method the Gourmet knives considerably cheaper. Many users find the lower weight an advantage as well. The Gourmet series is very comprehensive so anyone can put together their ideal knife set.
Reviews
Louise Gregory, Norwich
Tuesday, December 26, 2017
This was purchased on behalf of a friend who has just started a food smoking business. It was ordered for finely slicing smoked salmon and I understand from him that it's just perfect for that as it's very long, flexible and above all very sharp. It's a really good quality knife which will last for many years.
---
Nick G, TAVISTOCK
Wednesday, August 30, 2017
This is the latest addition to my collection of Wusthof knives. They are all superb and this is no exception. I do a lot of smoking, brisket, pork shoulder, pork belly, etc. and this is the ideal knife for slicing big lumps of smoked meat. It will also be ideal for slicking the Christmas whole gammon ham!
---
Marta, Slough
Tuesday, December 27, 2016
---
yuppido, Foetz
Monday, February 22, 2016
---
peter, Bilthoven
Friday, July 3, 2015
---
Specifications
Material
chromium-molybdenum-vanadium
Features & functions
yes but we strongly advise against it
WÜSTHOF Gourmet Ham knife with hollow edges, 4515/32
Our customers give us a 5-star rating
Fast delivery from our own stock