Kitchen Knives & Cutting
Ham knives
A ham knife looks like a filleting or boning knife. The blade is long and thin and slightly flexible. That makes the knife easy to direct when cutting. The length of the blade is between 20 and 35 cm. The advantage of a long blade is that you can cut a slice in one motion. Ham knives can also be used for salmon, for example.
Clefts
The blades of some ham knives are fitted with clefts. The air circulating between the meat and the knife prevents the meat from sticking to the knife. The fact it's very decorative too, is definitely a bonus!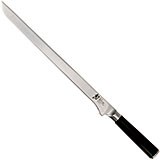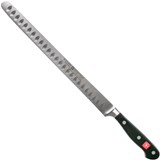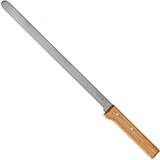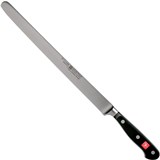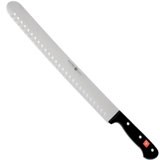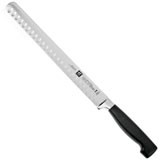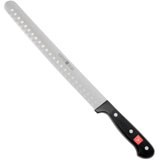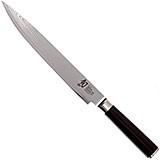 Kai Shun Carving knife
Carving knife from the Shun series. Handle/Blade: Pakkawood and Hitachi VG-MAX steel. Blade length: 22,5 cm.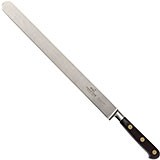 <![if !IE]> <![endif]>