KITCHEN KNIVES & CUTTING
Salmon knives
A salmon knife is used to cut thin, even slices of salmon. The very flexible blade is about 30 cm long and especially narrow. The point is rounded to prevent damaging the salmon.
Blade with clefts
The blade of a salmon knife can have clefts. They prevent the salmon from sticking to the blade. That makes it even easier to cut very thin, perfect slices.
Other
Although salmon knives are of course mainly intended to cut salmon, they can also be used to slice ham very thinly for example. But because the blade actually is too flexible, a real ham knife will still be preferred.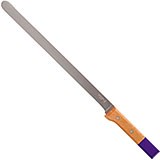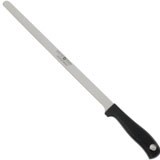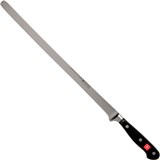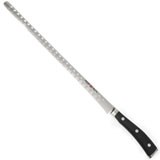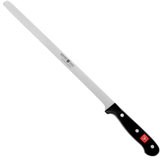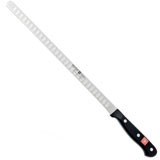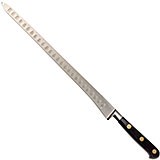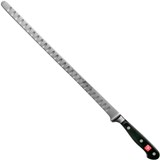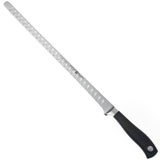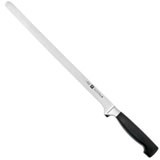 <![if !IE]> <![endif]>