Knivesandtools Knife Pouch Black, by Maxpedition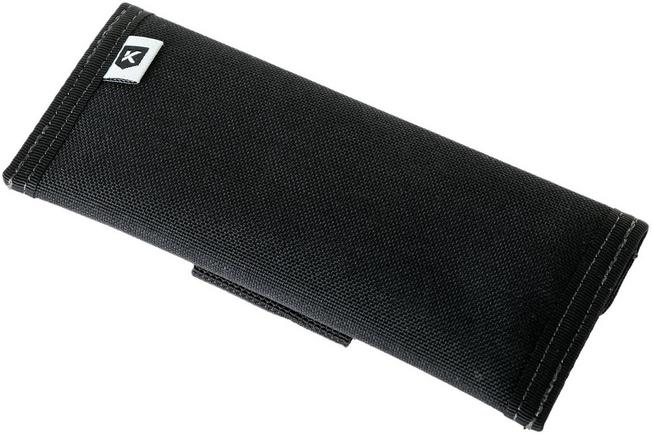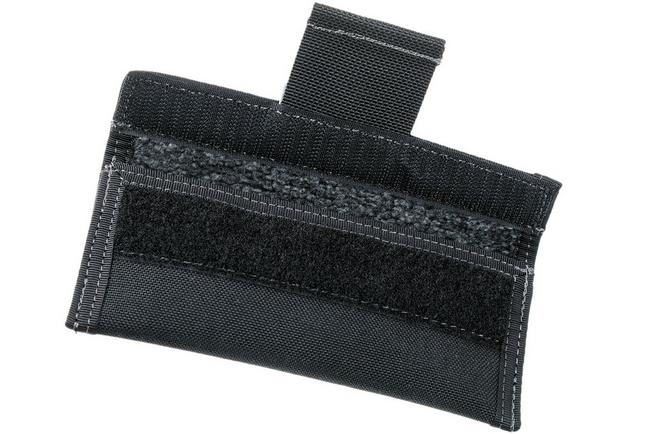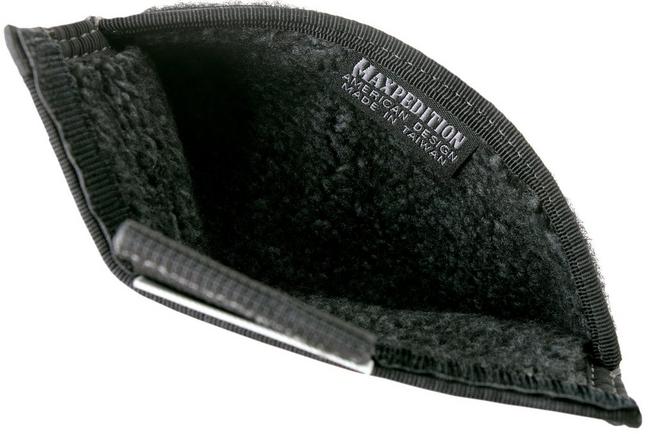 Article number KTACC-KNIFEPOUCH-01
Knivesandtools Knife Pouch Black, by Maxpedition
In stock
Fast delivery from our own stock
Our customers give us a 5-star rating
Fast delivery from our own stock
Full description
This Knivesandtools Knife Pouch is a luxurious storage case for your pocket knives. At Knivesandtools we were looking for a nice storage solution for pocket knives for quite some time. A good case you could safely store and transport a knife in, without running the risk of scratches. Your favourite knife, after all, deserves to be pampered!
Reviews
Jean-Denis MOUROT, 21000 - DIJON
Monday, June 6, 2022
---
CHRISTIAN CHOQUEL, ST JULIEN LES METZ
Tuesday, May 4, 2021
---
Radu Constantinescu, Hanover
Tuesday, December 22, 2020
---
Jason North, CHURCHDOWN
Sunday, June 21, 2020
I should have known better. The pouch is very well made, but I really do not like it, and won't use it. Cordura/Ballistic Nylon looks awful and feels worse. This thing is too bulky, with corners too stiff and sharp to have it in your pocket, which defeats the point of a pocket knife. Velcro is a euphemism for cheap to make and annoying to use. I hate the stuff. As you can see the loop fastening strip is twice as wide as it needs to be, with the lower half permanently exposed and unused, thoughtfully designed as a perfect muck trap. The pull tab is too big and unnecessary anyway. A press stud at each end of the flap would be far better; easier to use, no dirt pick up and no wrenching around Velcro hokum. The woolly lining also is unnecessary as the pouch itself wouldn't scratch even a polished blade. The best pocket knife pouches are the soft leather slip kind. They're supple, light and effortless to use, not at all bulky and awkward like this thing. This pouch is very overpriced and not practical, so it's useless. Don't bother.
---
Stewart Meldrum, Mauchline
Wednesday, June 10, 2020
Extremely well made pouch, which fits in your pocket protecting your knife and your clothing from damage.
---
See all reviews
Article number KTACC-KNIFEPOUCH-01
Knivesandtools Knife Pouch Black, by Maxpedition
In stock
Fast delivery from our own stock
Our customers give us a 5-star rating
Fast delivery from our own stock