Le Creuset grill pan/skillet 20cm square, Red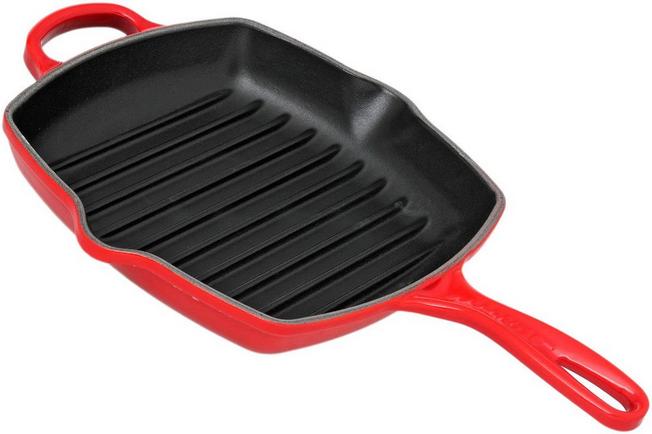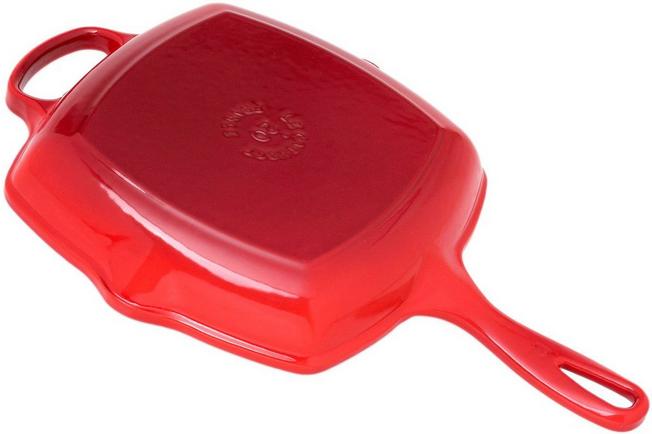 Article number LC20183200600422
Le Creuset grill pan/skillet 20cm square, Red
Our customers give us a 5-star rating
Fast delivery from our own stock
Full description
This Le Creuset pan from the Fonte enamelled series is made of solid cast-iron. A rock-solid quality pan, which will last generations. With this cast-iron pan you can do an awful lot. Cooking, roasting and stewing on all types of heat sources. Baking in a regular oven, on coal or even on a wood-fired oven. Even cakes and oven dishes can be prepared pan. The pan can also be used to keep dishes cool in the refrigerator or freezer. For example, the pan can be used to as a serving dish for chilled foods on a hot summer day.
Also popular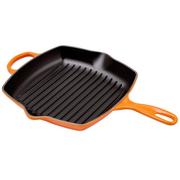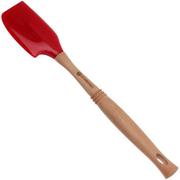 Reviews
Clive N, London
Tuesday, April 4, 2017
Just the two of us now. ... I wanted this smaller 20cm size because iron pans are heavy enough and the 26cm LC grill pan bigger/heavier than I would regularly want to handle. ... In use, lightly wiping a smear of cooking oil with a tissue onto the pan ridges before bringing it up to heat, I brush, whatever steak, (or 'skin-side down' fish) I am cooking with a thin layer of oil before placing it onto the hot grill pan until that cooking/searing reaction happens when it will easily lift to turn over nice and striped before then finishing the other side ... Also, that the pan should last years if looked after, (plus that it has a certain quality 'look') was another consideration for me when buying what is a reasonably pricy item. ... IMO, it is better for cooking one large or two medium sized cuts, as there is a gap between the ridges where the visual presentation effect wouldn't look quite the same on smaller cuts unless you seared those 'criss-cross'.
---
Colin, Frome
Wednesday, September 28, 2016
I was looking for a small grill pan suitable for one person, for use on an induction hob. Unfortunately, the smallest I could find anywhere was 25-26 cm, which was considerably larger than I wanted (I already have a 28 cm one). I looked at Le Creuset cast iron grill pans, but found that they no longer sold a small size in the UK. Then I found this lovely pan from Knives and Tools, which I assume is imported from a European country in which this size is sold. It is excellent quality, and importantly is enamelled all over, which avoids scratching the ceramic surface of the hob, which would happen with ordinary cast iron pans. It produces lovely lines across food, and any fat runs into the deep grooves. Down sides: it is heavy, and therefore needs care when lifting, and the handle gets a bit hot. I am really pleased with this purchase.
---
Specifications
Features & functions
yes but we strongly advise against it
ceramic, electric, gass, halogen, induction, oven
yes, one grip and a handle
Article number LC20183200600422
Le Creuset grill pan/skillet 20cm square, Red
Our customers give us a 5-star rating
Fast delivery from our own stock