Skerper stropping compound black, ultra fine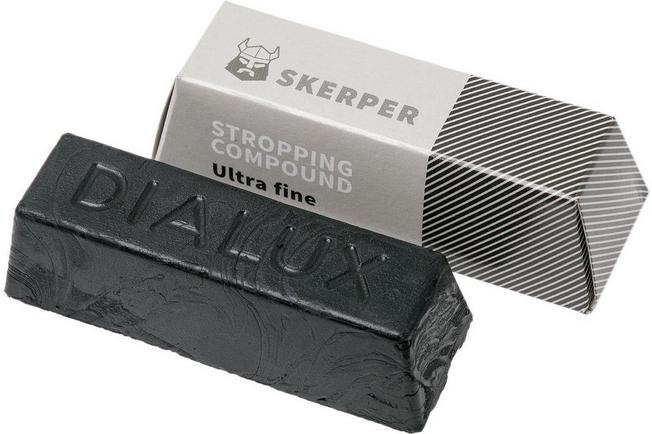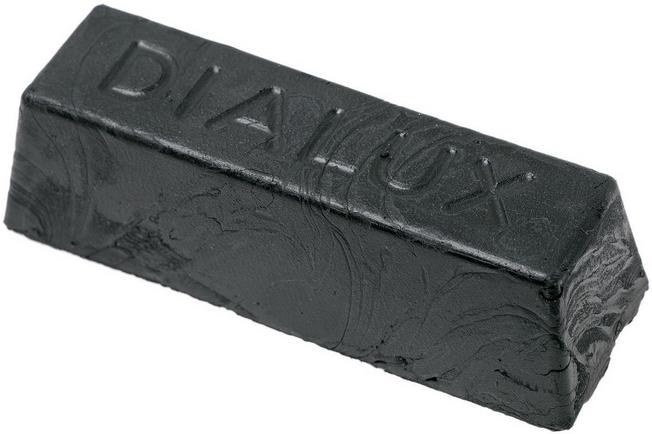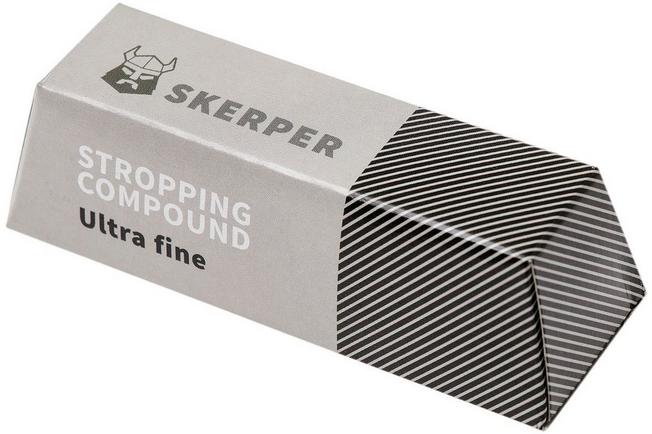 Skerper stropping compound black, ultra fine
In stock
Fast delivery from our own stock
Our customers give us a 5-star rating
Fast delivery from our own stock
Full description
This Skerper stropping compound is perfect if you are looking to polish the edges of your knives. When combined with a stropping paddle or shaving belt you will have a powerful tool in hands to turn a blunt knife into a razor-sharp one. The Skerper Stropping Compound comes in different grain sizes. From very coarse to very fine.
Reviews
Lodewijk, Loosdrecht
Friday, July 1, 2022
---
R., Echt
Thursday, June 23, 2022
---
David, Perpignan
Monday, January 24, 2022
---
Jimmy, Farsta
Thursday, May 20, 2021
Excellent compound. easily applied to a leather strop (i use the smooth leather side) using a heatgun. heat only on the leather and not compound and gently applying for a smooth layer. gives a very fine edge if you have sharpened correctly before hand. this compund suits best for use after sharpening with minimum of 3000 grit. otherwise the burr will be too large and i would use dialux green compound instead which is courser.
---
Sylvain PALAGI, Saint-Max
Saturday, January 16, 2021
---
See all reviews
Skerper stropping compound black, ultra fine
In stock
Fast delivery from our own stock
Our customers give us a 5-star rating
Fast delivery from our own stock