Reviews for Böker Plus Worldwide 01BO569 slipjoint, Chad Los Banos design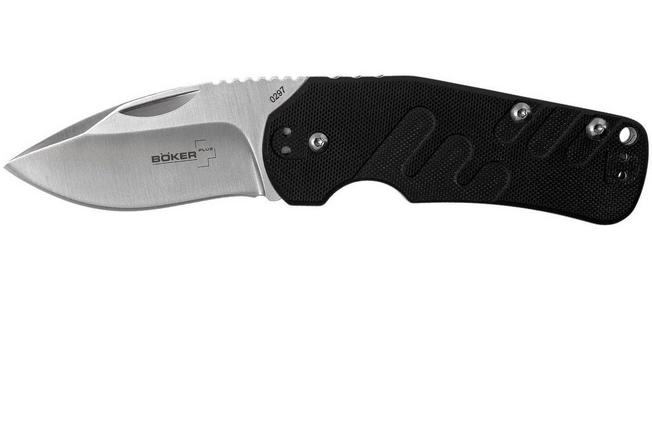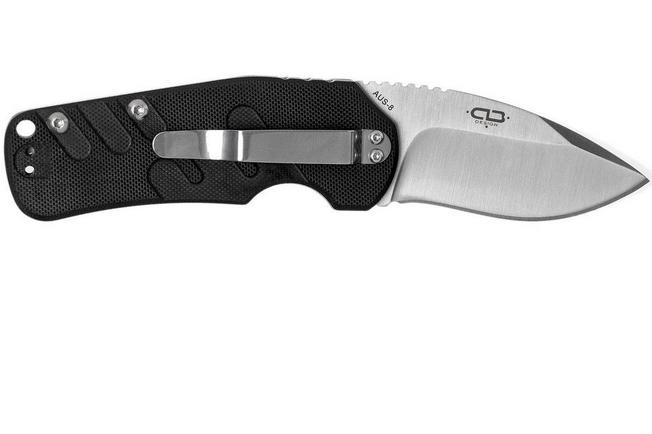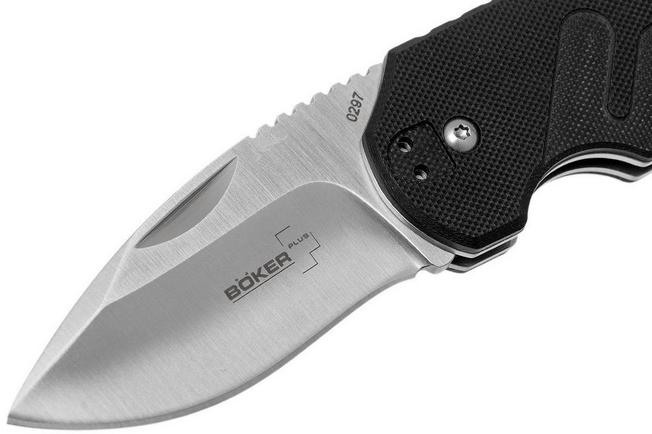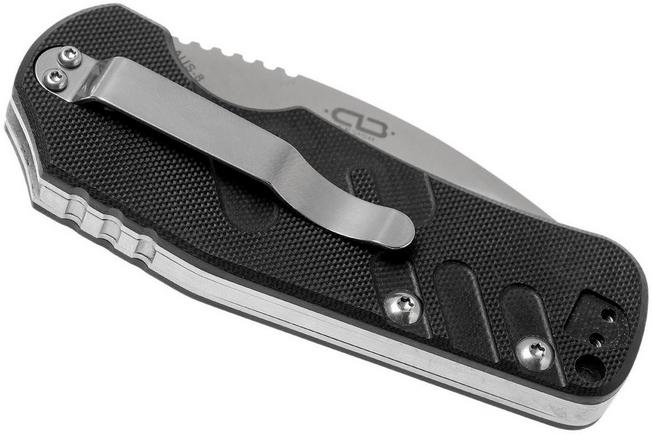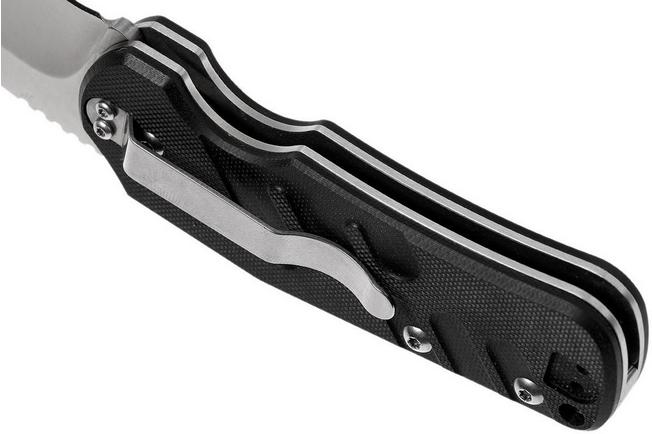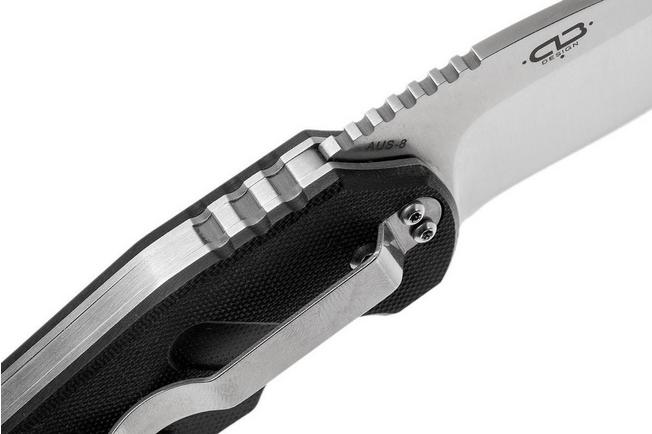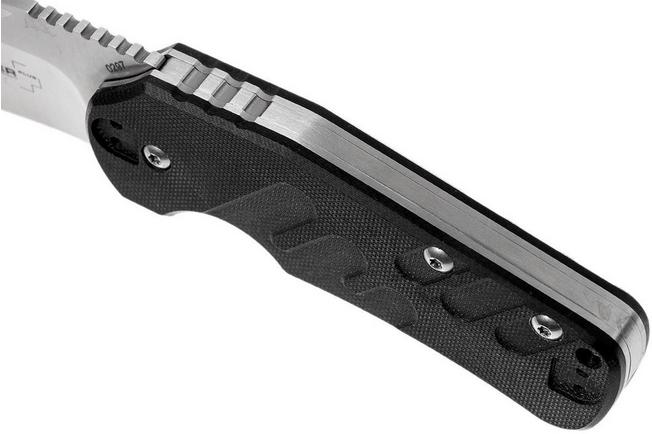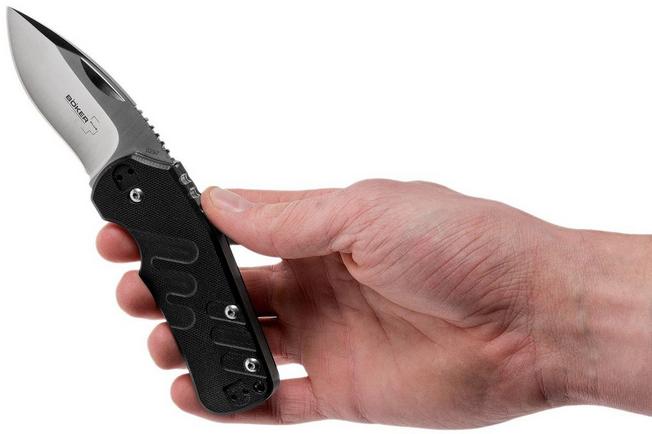 Reviews for Böker Plus Worldwide 01BO569 slipjoint, Chad Los Banos design
In stock
Fast delivery from our own stock
Our customers give us a 5-star rating
Fast delivery from our own stock
See all product information
Reviews
Huto Helmut, Sierndorf
Tuesday, August 16, 2022
---
Malc, St Leonards on sea
Monday, July 4, 2022
Great EDC UK legal working knife. I needed a heavy duty knife for opening small and large packaging boxes and also cutting up carboard, this knife does it with ease. a nice strong spring keeps the blade in the open position giving you confidence to work the blade. Couldn't find a sheath big enough for the knife so I have put a key ring clip through the hole on the rear of the handle and have a carabiner clip on my belt, I hang the knife in my pocket to the side of my leg.
---
wizwozuk, Ashbourne
Saturday, June 18, 2022
The excellent star ratings becry the fundamental flaw in this knife... It's massive! I cannot deny the quality of the knife.,it is superb and arrives razor sharp straight out the box so would be unfair to deduct stars. I wanted a legal edc and technically this is correct. But my word you know you have it in your pocket! I have a belt pouch but that kind of contradicts the concept of an inconspicuous carry. The other issue is the strength of the spine/spring operation. You almost need a pair of pliers to get it open. No way is this going to close up on you! I fitted a thumb stud to help, it works but I shouldn't really have to. Also be careful closing it, or you will lose some skin! I've kept it because it's a good knife and you could build houses with it,, but it's not my idea of an edc.
---
Roy Wright , Nuneaton
Tuesday, June 14, 2022
Brilliant work knife. Functional, but too heavy to be a pocket knife. Returned and a lighter version chosen.
---
Chad , REDRUTH
Tuesday, June 14, 2022
Fantastic quality and superb customer service. Thanks so much
---
David Mills, Waltham Cross
Saturday, May 21, 2022
A very robust EDC knife. Heavier than expected. Very stiff to open, but I'll get used to it. Sharp enough out of the box. Nice carry pouch included. Great service.
---
Dane, Cardiff
Tuesday, May 17, 2022
Very very sturdy in the hand and has an extremely tough lock that won't budge so no need to worry that it will buckle and cut you at all. Came very sharp out of the box too with a neat little case which is also well made.
---
RAAshby, Southall
Friday, May 6, 2022
---
Ramus, Vilnius
Monday, March 14, 2022
The knife is very beautiful because the design is Chad Los Banos. Cons: 1. It takes a lot of effort to open the knife. 2. Shallow clasp.
---
Collard Georges, Lessines
Thursday, February 24, 2022
---
Pierre, LE BAN SAINT MARTIN
Thursday, January 13, 2022
---
Pierre, LE BAN SAINT MARTIN
Thursday, December 30, 2021
---
peter davidsz-polman, Assen
Wednesday, June 30, 2021
---
jeroenj, Krommenie
Monday, June 14, 2021
---
Marcus Tuttiett, Shepton Mallet
Tuesday, May 25, 2021
Well made sharp feels a quality knife very happy will buy more from this company
---
Lucien Williams, Maidstone
Tuesday, January 5, 2021
Ordered this knife for edc and was really impressed with its quality and functionality although not a locking blade it feels like one reassuringly secure.
---
Jennifer Goddard, London
Wednesday, December 30, 2020
I bought this for a present. It was much appreciated, very good quality.
---
chris van der waal, Papendrecht
Tuesday, June 23, 2020
---
Terrence Armstrong, Egremont
Tuesday, April 7, 2020
A good solid knife with a good firm opening and closing and at a good price
---
GL, Brugge
Tuesday, February 11, 2020
---
Reviews for Böker Plus Worldwide 01BO569 slipjoint, Chad Los Banos design
In stock
Fast delivery from our own stock
Our customers give us a 5-star rating
Fast delivery from our own stock