Reviews for Opinel pocket knife No. 6 Luxury Range, stainless steel, walnut wood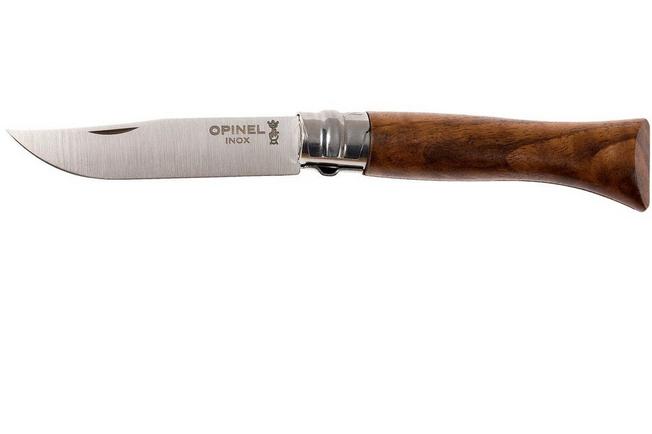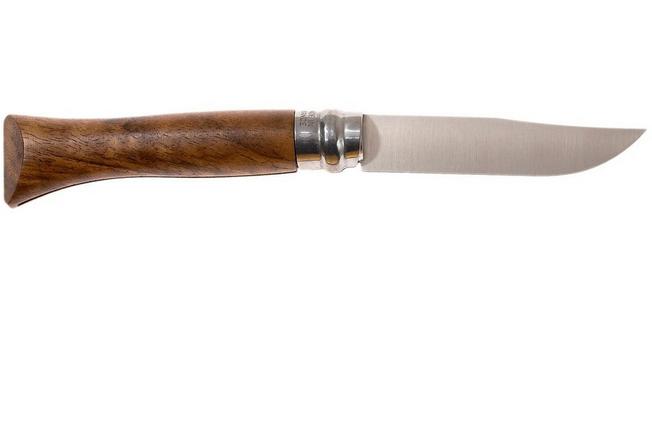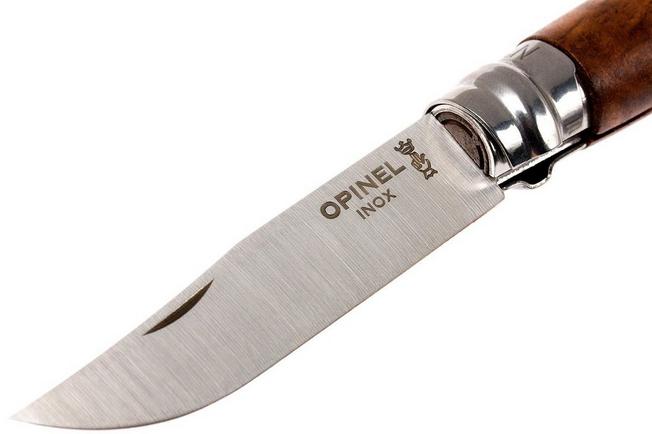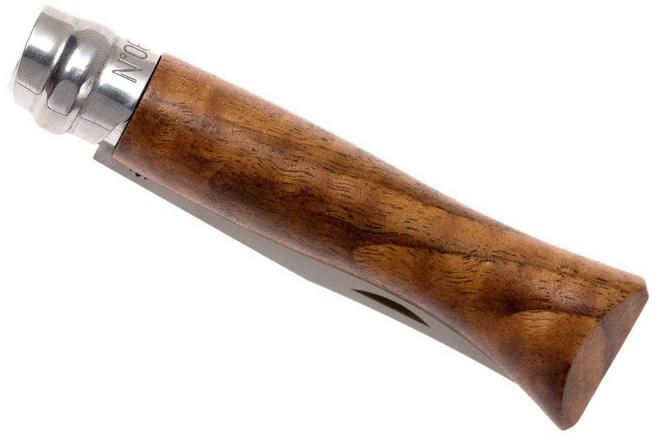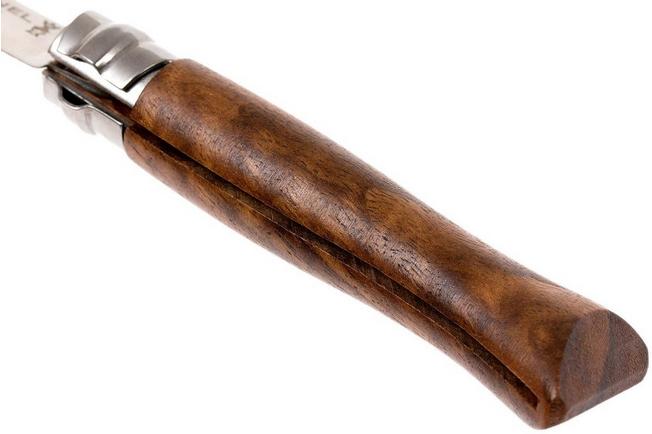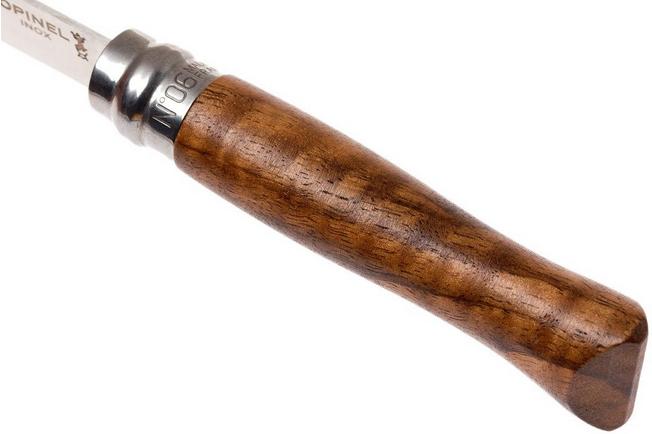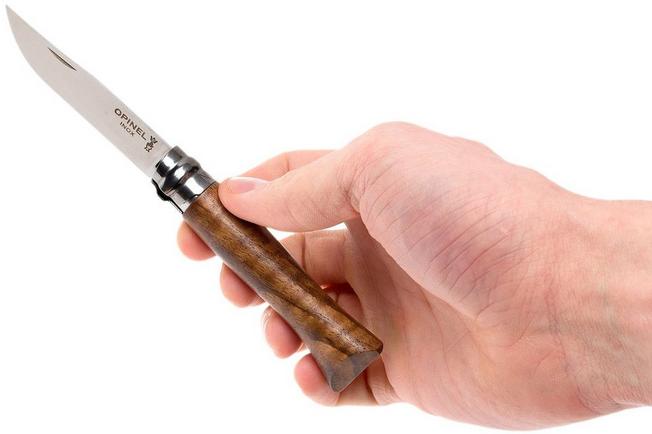 Reviews for Opinel pocket knife No. 6 Luxury Range, stainless steel, walnut wood
Not available
This product is temporarily unavailable.
Our customers give us a 5-star rating
Fast delivery from our own stock
See all product information
Reviews
Hanzz, Dieren
Tuesday, June 1, 2021
---
Paul Charpentier, Calas
Wednesday, December 30, 2020
---
CATHERINE BOURQUIN, montelimar
Monday, December 28, 2020
---
Matthew Smith, Bournemouth
Wednesday, June 3, 2020
A great pocket knife perfect for in the house around the garden. A sharp blade and attractive wooden handle. A great all rounder at a great price.
---
josé jonkman, Landgraaf
Wednesday, January 8, 2020
---
Daniel Elliott, Tidworth
Monday, September 23, 2019
The Walnut handle looks really nice and the Opinel No. 6 is a practical size folding knife, perfect for using in the kitchen or in the great outdoors. Personally I don't use this one as I have a standard No 6 that forms my main working knife, where a fixed blade is not practical.
---
Herman Tomeff, Westerbork
Friday, April 5, 2019
---
Harm, Kruiningen
Friday, June 8, 2018
---
Anoniem, Ravenstein
Wednesday, June 6, 2018
---
Idlehammer, Oxford
Thursday, April 12, 2018
Updates, dispatch, packaging and delivery very good. The knife is good value for money, a great size, is lightweight and functions as advertised, but I'm a bit disappointed with the overall finish. The blade is sharp, but so are the other edges of the blade and handle. This is useful for striking a ferro rod on the blade spine, but uncomfortable everywhere else - including the locking mechanism edges, which you grip whenever you lock/unlock. The locking mechanism rotation is uneven, catching on the blades poorly peened rivet ends. The wood of the handle is walnut, but mine has a dark finish, which spoils the natural colour and grain of the wood. Every corner of wood on the handle is pointed, which digs in when sitting. I have big paws and found there wasn't enough space for my thumb and finger to get a decent grip on the blade, which made for fiddly opening. I removed a bit of material and now it's great - obviously, this may not be a problem for all. I know this all sounds pretty negative, but it's a great knife for the money. All these issues were resolved with a bit of elbow grease and I could've lived with all the issues mentioned, if I weren't fussy. Perhaps others will just want something you don't have to mess around with, but I enjoyed the process of getting it there. I may buy more and do them up for friends personalised gifts
---
Pieter, Breda
Wednesday, March 28, 2018
---
Jamie, Beawothy
Tuesday, October 17, 2017
Brilliant knives. Very sharp and looks great. Payed a bit extra to get the 'luxury walnut' range, but sadly i see nothing of that luxury. I own a larger version in plain walnut and the grain looks exactly the same.
---
Piet, Ravenstein
Wednesday, October 4, 2017
---
Anoniem, DONNERY
Tuesday, October 3, 2017
---
Valentin , Bussy Saint Georges
Saturday, September 30, 2017
---
Anoniem, Stirling
Tuesday, August 15, 2017
Handy, small, perfect for camping and basic day-to-day use. One star off because the handle feels strangely light, making the whole knife feel off-balance. All in all, great value for money.
---
Reviews for Opinel pocket knife No. 6 Luxury Range, stainless steel, walnut wood
Not available
This product is temporarily unavailable.
Our customers give us a 5-star rating
Fast delivery from our own stock