Benriner turning slicer spiral cutter, flat on surface, 200843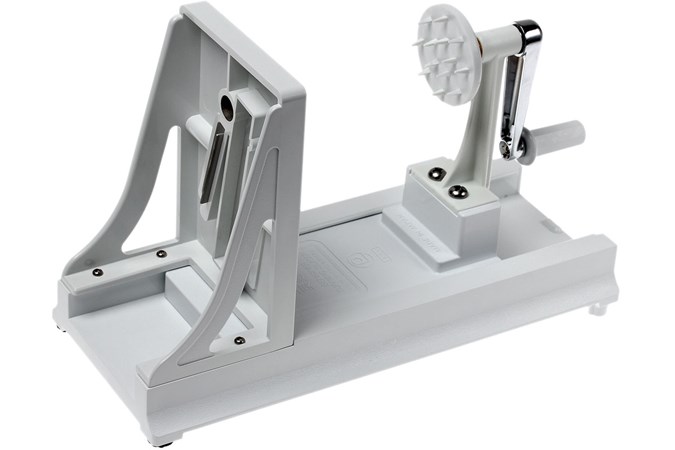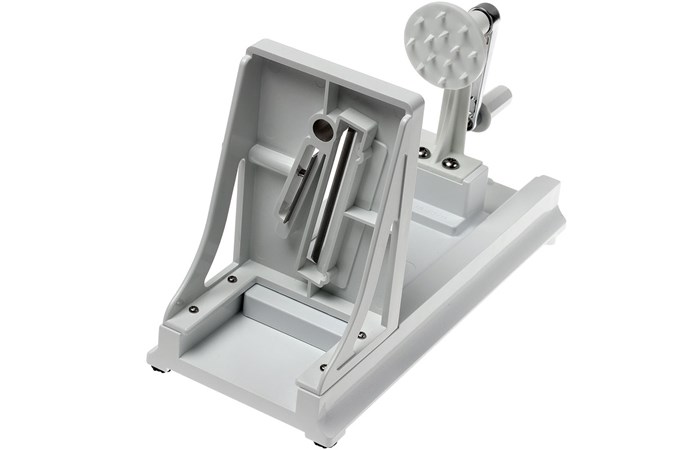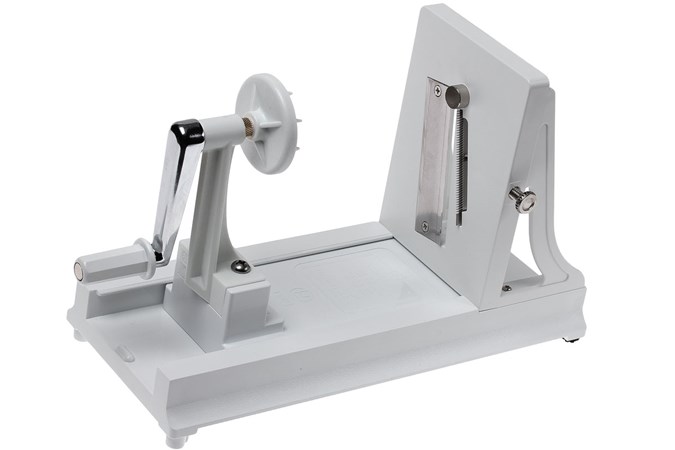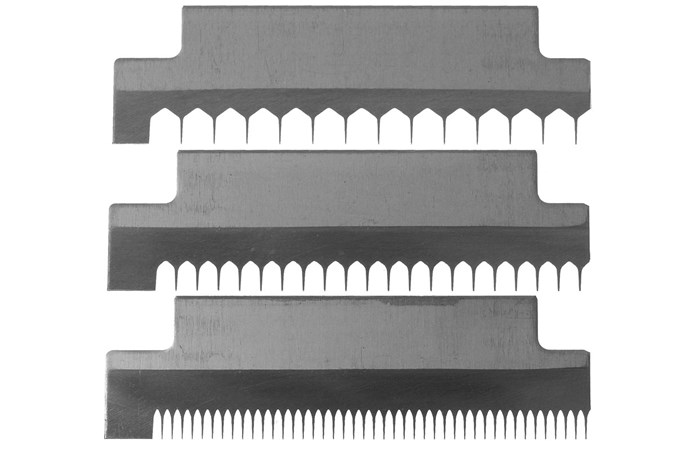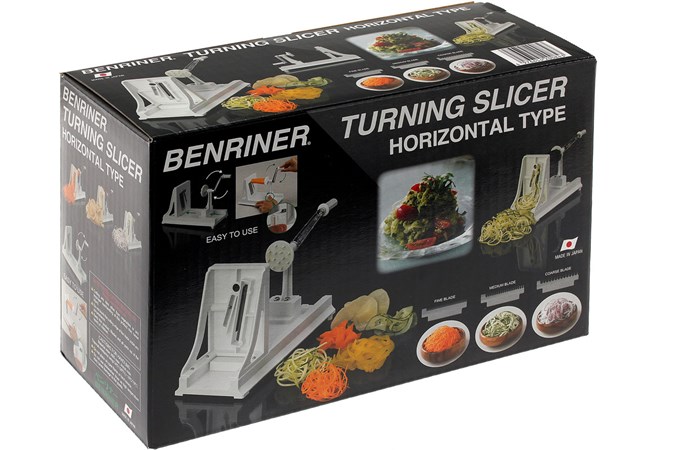 SKU: BEN200843
± 3 weeks
This product has been ordered. The delivery time is an indication. Please take delays into account.
With the Benriner 'turning slicer' spiral cutter you can easily turn your vegetables into long uninterrupted strings.
This is how you use this spiral cutter. You secure whichever product you wish to cut in between the slide and the holder. Rotate the lever clockwise. Use your other hand to push the slide forward as you turn the lever.
The spiral cutter comes with three types of julienne knives. You can choose from fine, medium and coarse. The screw in the base keeps the blades in place. By releasing the screw you can remove or replace the blade. Without a julienne blade you end up with long strings.
The spiral cutter is made from hard plastic and stainless steel parts. These materials do not need to be maintained, except from being properly cleaned after use. This spiral cutter is not dishwasher proof!
With this spiral cutter you can turn every salad into an amazing dish.
| | | |
| --- | --- | --- |
| Brand | Benriner | |
| Country of origin | Japan | |
| Warranty on materials and manufacturing defects | 2 year | |
Eden EQP001 Wooden Cutting Board
Cutting board made of high-quality rubberwood. Rubberwood is a type of wood that has many of the characteristics of hardwood and yet it is better for the environment!
± 3 weeks
This product has been ordered. The delivery time is an indication. Please take delays into account.

Product groups

Brands

Promotions

Information

<![if !IE]> <![endif]>