Case Mini Copperlock Pocket Worn Bermuda Green Bone, Peach Seed Jig, 09723, 61749L SS pocket knife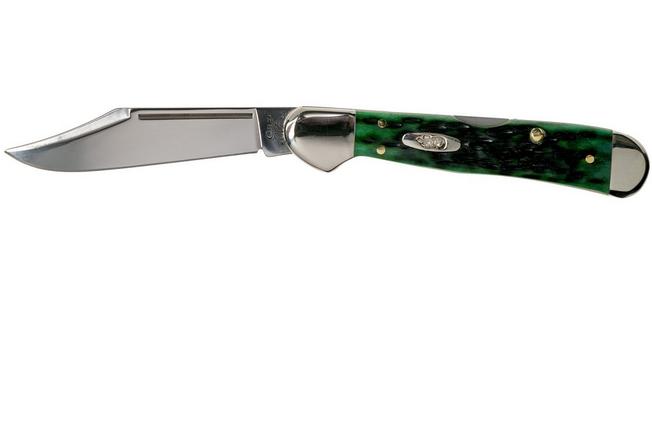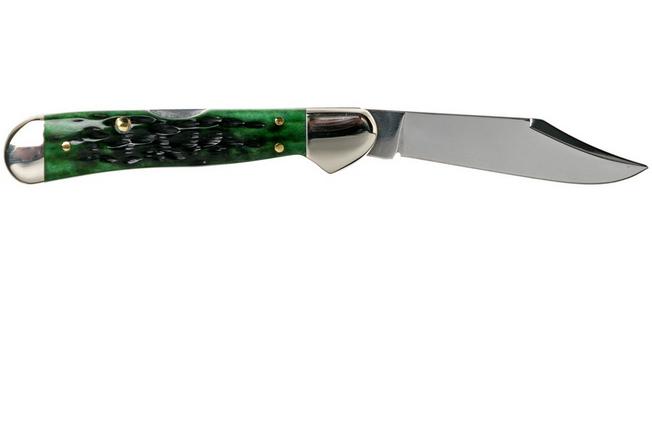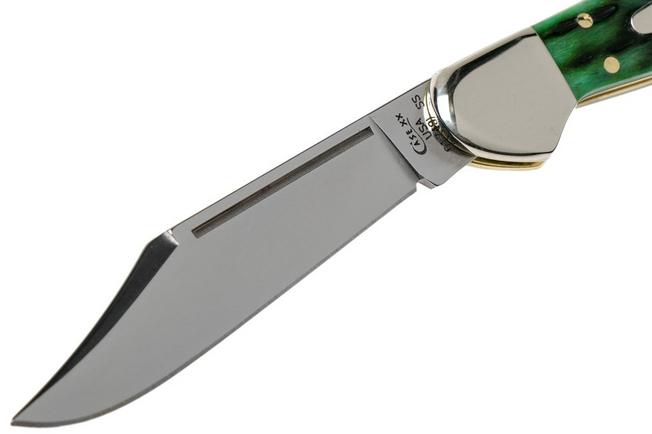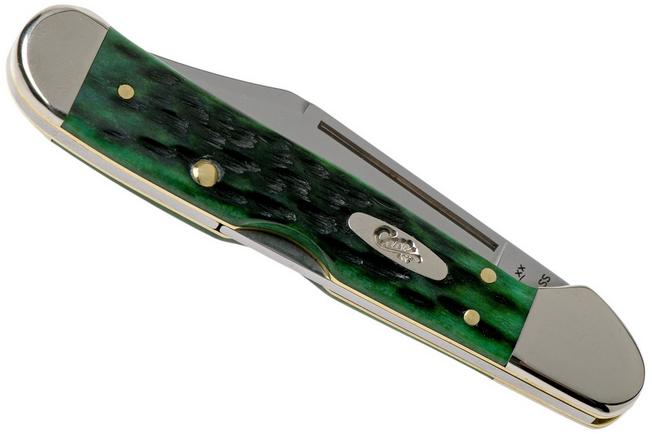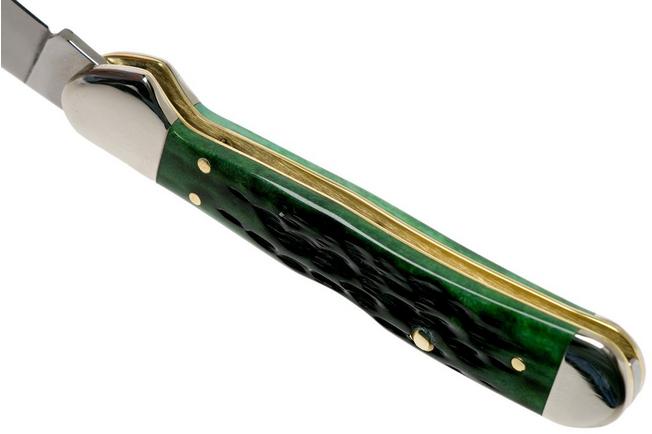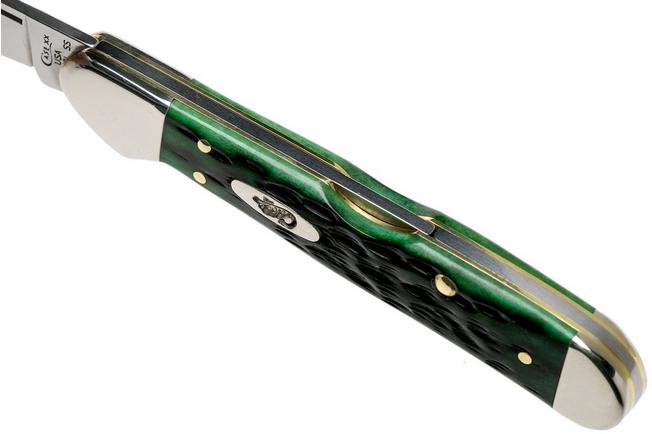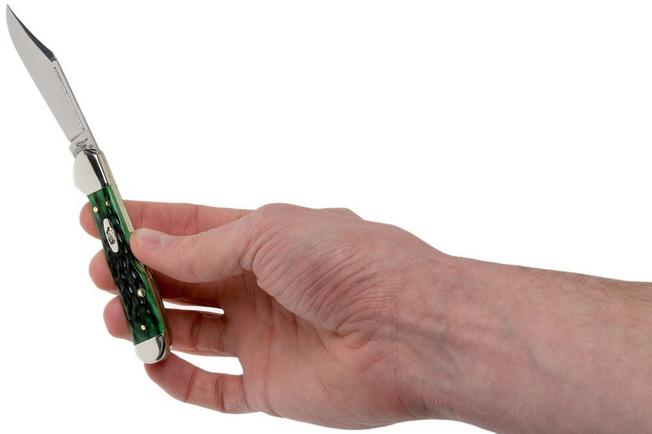 Case Mini Copperlock Pocket Worn Bermuda Green Bone, Peach Seed Jig, 09723, 61749L SS pocket knife
Not available
This product is temporarily unavailable.
Our customers give us a 5-star rating
Fast delivery from our own stock
Full description
The Case Copperlock is a traditional pocket knife with a mid-lock. The Copperlock has one clippoint-shaped blade. You easily open it with two hands. Because of the groove on the left side of the blade you have a lot of grip on the blade. It is remarkable how narrow this knife is. You hardly notice it in your pocket. The slightly bend handle might remind you of a Trapper. The name comes from the Copperhead model. You immediately recognize that influence from the lightly protruding bolster. It ensures that the sharp edge of the back of the blade gets stuck behind the edge of your pocket. The fact that the name Copperhead evolved into Copperlock is, of course, because of the addition of the lock.
Specifications
General information
Bermuda Green Bone Peach Seed Jig, Pocket Worn
Features & functions
gentleman's knife, traditional
Can be opened with one hand
Case Mini Copperlock Pocket Worn Bermuda Green Bone, Peach Seed Jig, 09723, 61749L SS pocket knife
Not available
This product is temporarily unavailable.
Our customers give us a 5-star rating
Fast delivery from our own stock