Eden magnetic knife strip acacia wood, 50 x 6 cm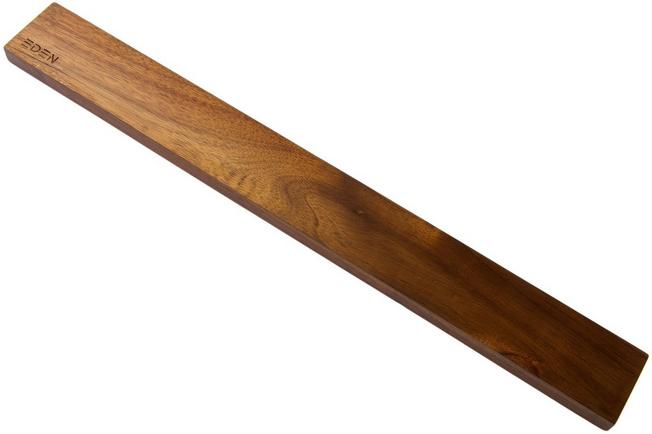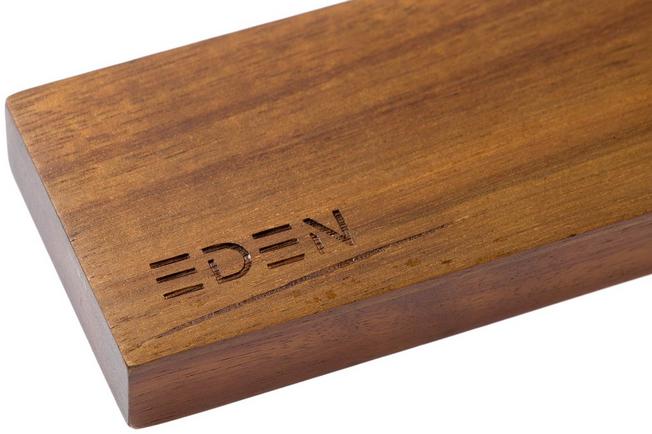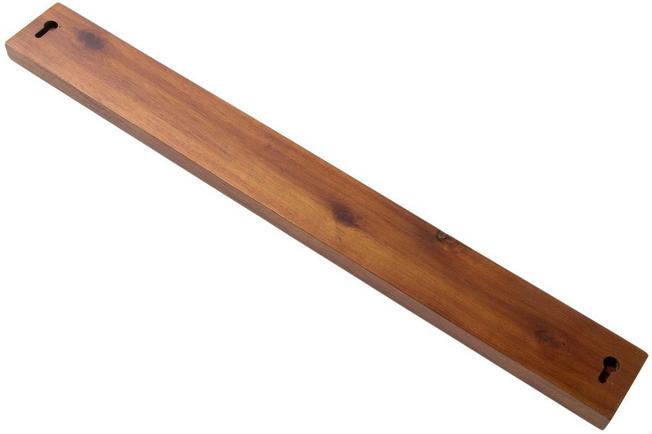 Eden magnetic knife strip acacia wood, 50 x 6 cm
In stock
Fast delivery from our own stock
Our customers give us a 5-star rating
Fast delivery from our own stock
Full description
This Eden magnetic knife strip made from acacia wood is a stunning addition to your kitchen! This knife strip doesn't only look amazing, it is also safe for the blade of the knives you store on it. In a kitchen drawer knives often bump into each other and become blunt, or even damaged. With a knife magnet the blade only touches the wood. As such the blade remains sharp and the cutting edge won't get damaged. And, your best kitchen knives will always be highlighted in the best way possible.
Reviews
Bernard, Boves
Wednesday, January 12, 2022
---
NeilT, Nailsworth
Wednesday, December 29, 2021
Looks very nice and bought at a good price. Bought it to hold/store my eden classic damast kitchen knives. However, the big disappointment is that it doesn't hold the bread knife from this set which just slides down until the bottom of the handle rests on the worktop (it holds all the other eden knives I have very well, but there must be something about the ratio of the weight to the width of blade on the kitchen knife that is just too much for the magnets). I have had to stick a small piece of rubber to the wooden strip to stop the bread knife sliding down, which obviously spoils the looks somewhat. Despite the good value and pleasing looks, I would have returned it but for the fact I have now drilled holes in the tiles above the worktop to mount the strip. On reflection, I should have tried the knives on it before fixing, but with them both being the same brand, Eden, I didn't consider it a possibility that it might not work.
---
G L, Rennes
Wednesday, December 22, 2021
---
Masa, Longpont
Tuesday, December 7, 2021
---
Specifications
Scope of delivery
Mounting hardware included
Eden magnetic knife strip acacia wood, 50 x 6 cm
In stock
Fast delivery from our own stock
Our customers give us a 5-star rating
Fast delivery from our own stock