Ontario Fire SPAX fireman's axe, OKC 8419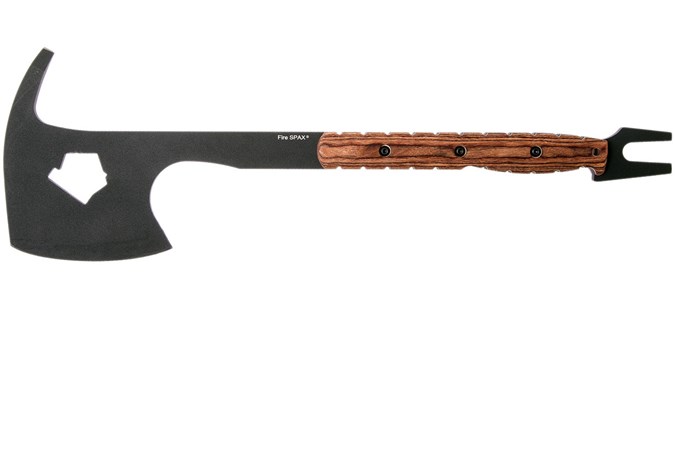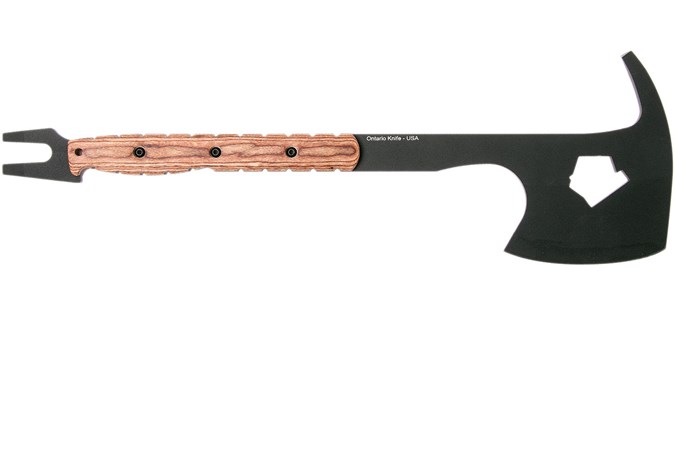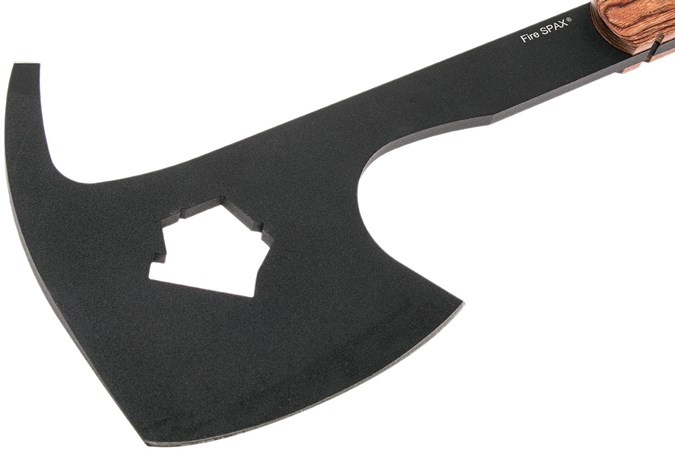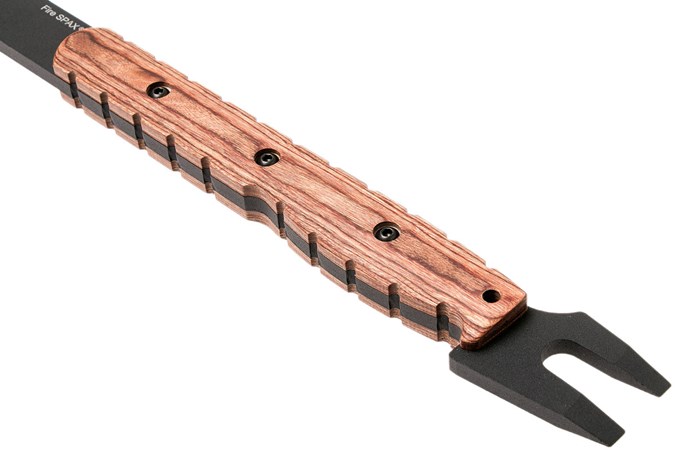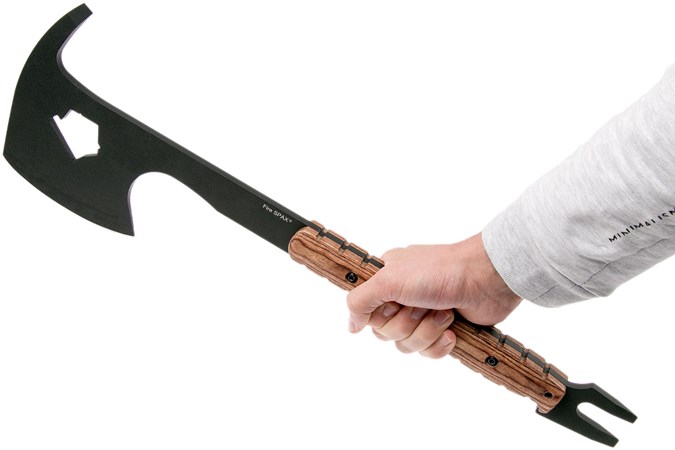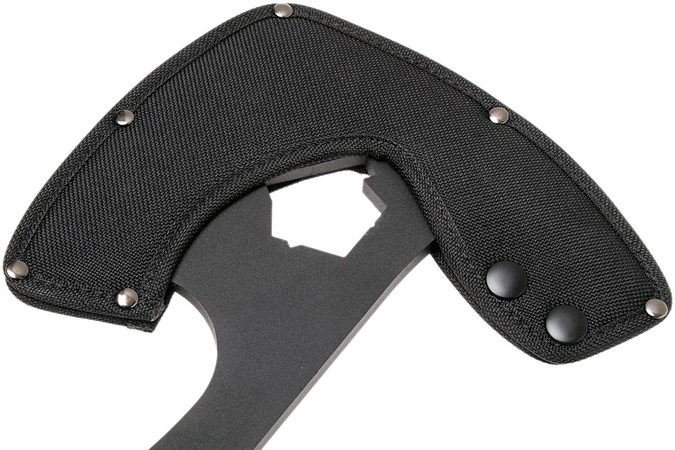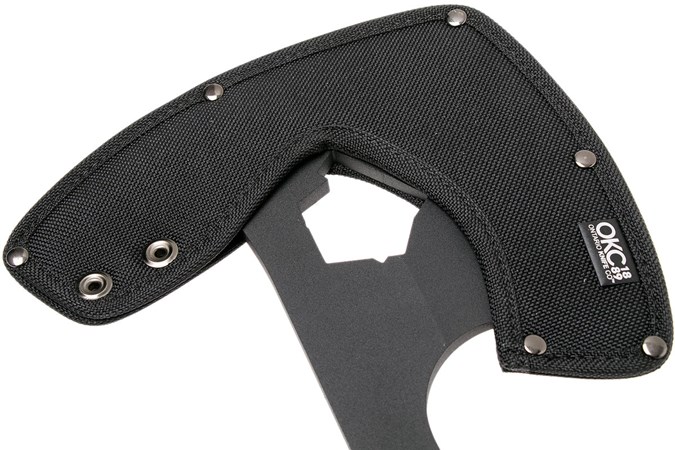 SKU: OKC8419
± 1 month
This product has been ordered. The delivery time is an indication. Please take delays into account.
The Ontario Fire SPAX is an American-made fire axe. It has several handy tools that will help you save the day in an emergency. In addition to its 13.7 cm cutting edge, it has a strong point on the back. You can use this to pierce through something. In practice, you can use this spike to make a start on panels or sheet metal and then finish the job with the normal cutting edge.
The axe head is made from 1075 carbon steel. It's an incredibly tough piece of steel that is great at absorbing blows. Exactly what you want when you're using an axe like this. There is a kind of "fork" at the end of the axe's handle. This is a pry bar that you can use to prise things open. It is also known as a Halligan tool.
The 8.2 mm thick piece of steel runs through the entire handle. The scales on top of this are made of laminated hardwood. This contrasts nicely with the matte black powder coating on the steel. There is an angular recess in the axe head, which is a key for fire hydrants. It is based on the American system, but can also be used in some other countries. If that doesn't apply where you are, it can still be used as a handy opening for hanging the axe.
The Fire SPAX comes with a simple nylon sheath.
| | | |
| --- | --- | --- |
| Brand | Ontario | |
| Can be engraved | no | |
| Country of origin | USA | |
± 1 month
This product has been ordered. The delivery time is an indication. Please take delays into account.

Product groups

Brands

Promotions

Information

<![if !IE]> <![endif]>