Wüsthof Classic IKON 4-Piece Steak Knife Set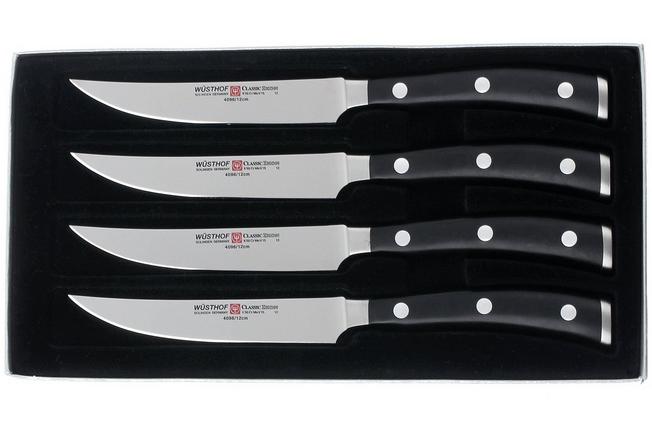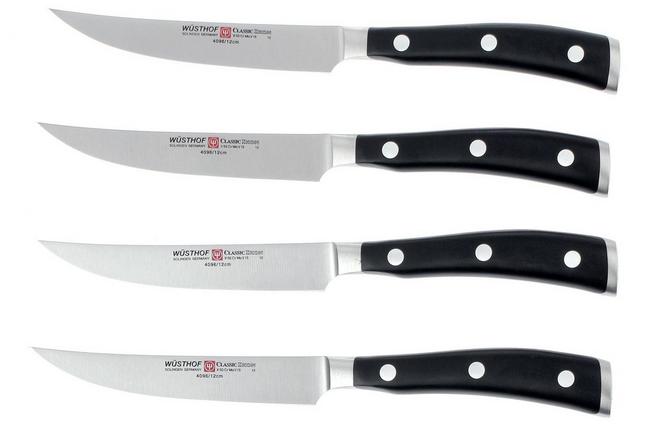 Wüsthof Classic IKON 4-Piece Steak Knife Set
Our customers give us a 5-star rating
Fast delivery from our own stock
Full description
The Classic Ikon series has become one of the most popular Wüsthof series in a short time. Not unexpectedly, because it is a fabulous combination of classic and modern.The Classic IKON series not only stands out because of the design but also because of the ergonomics of the handle. The knives are balanced in a way which allows you to enjoy the ultimate cutting pleasure.
Also popular
Reviews
Heinze Elzinga, Wijchen
Wednesday, December 23, 2020
---
Gabor Balazsfalvi, Marden
Tuesday, December 22, 2020
I use these as every day utility knives. They would make perfect steak knives as well, but I have another set for that reason. They are incredibly sharp out of the box, but because they are not very hard metal, they can quickly lose some edge. But also because of that, they are very easy to maintain with a ceramic rod and a leather strop.
---
Specifications
Features & functions
yes, but we strongly advise against it
Wüsthof Classic IKON 4-Piece Steak Knife Set
Our customers give us a 5-star rating
Fast delivery from our own stock