Reviews for Benchmade Bugout 535GRY-1 Ranger Green pocket knife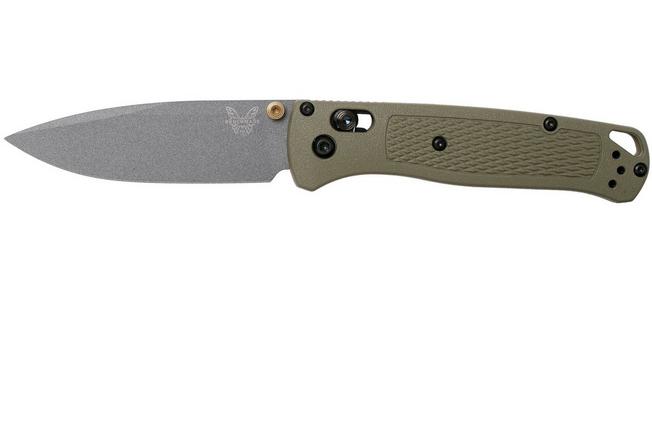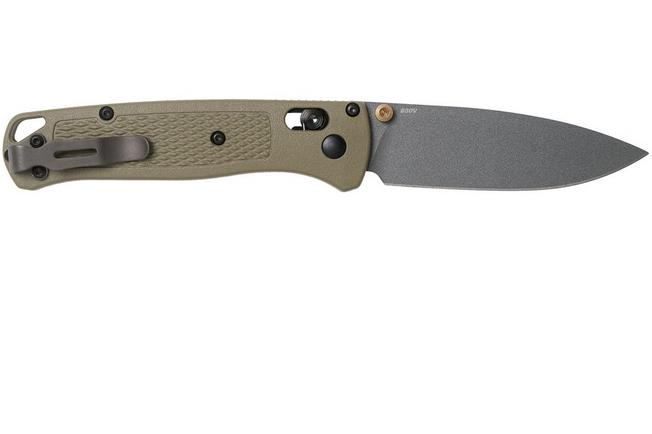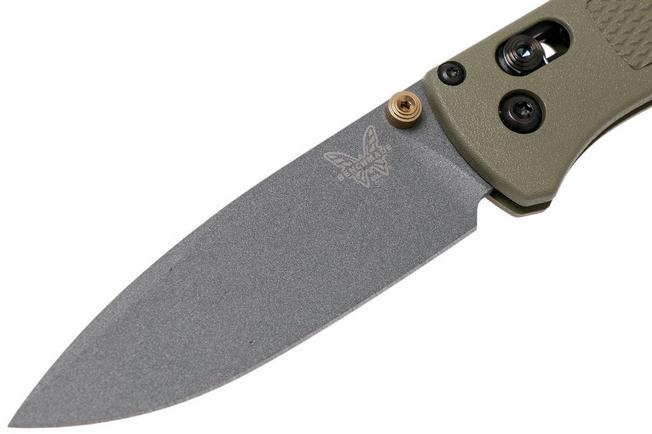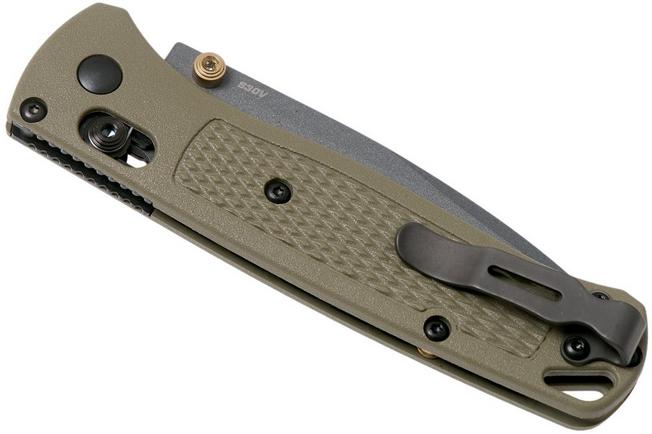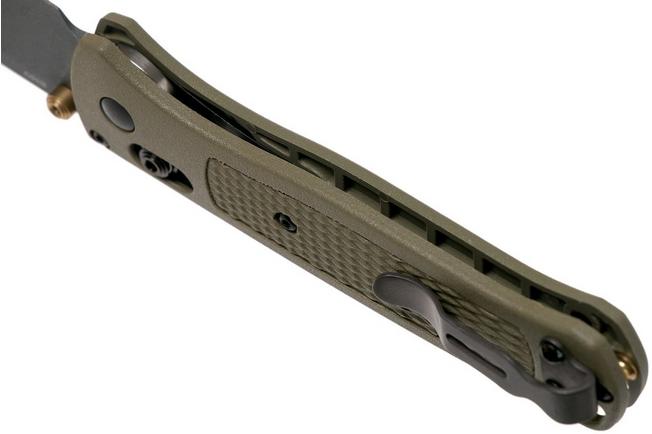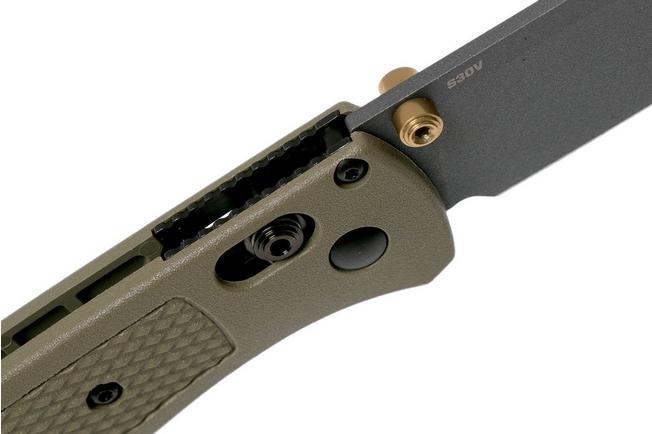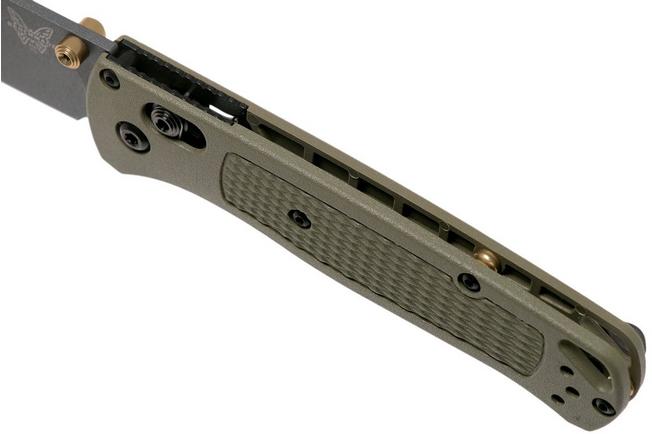 Article number BE535GRY-1
Reviews for Benchmade Bugout 535GRY-1 Ranger Green pocket knife
In stock
Fast delivery from our own stock
Our customers give us a 5-star rating
Fast delivery from our own stock
See all product information
Reviews
Ron, Rotterdam
Wednesday, May 3, 2023
---
Ezequiel, Roma
Friday, April 21, 2023
Obviando el tema del precio y de que parece haber más reseñas sobre esta navaja que sobre la obra de Homero. Es una navaja que me ha encantado, por lo poque que la he usado, ya que soy de los desafortunados a quienes se le ha roto uno de los resortes Omega del Axis lock. La hoja vino centrada, y la apertura bastante descente (estoy esperando el repuesto del resorte para ver si puedo suavizarla sin ganar mucho movimiento lateral, ya que las arandelas de bronce son muy pequeñas en relación con la hoja y al eje). El filo es muy fino y requiere ser asentado por ello, para mantener un filo que afeite. El clip funciona muy bien y no molesta en el agarre. La hoja genera un poco más de ficción gracias al acabado en gris, en comparación a una hoja satinada, pero me encanta como queda estéticamente la combinación de colores. La flexión del mango no me molesta particularmente y el agarre deja el filo muy cerca de la mano para un mejor control en el corte. Hecho en falta un ligero segrinado en el lomo de la hoja que es en donde reposa el pulgar. En conclusión una navaja especializada en cortes finos y portabilidad.
---
Jo E., Hinterzarten
Wednesday, March 15, 2023
---
Awais H, Aberdeen
Tuesday, January 24, 2023
It's a great knife but a little overpriced in my opinion. The lock is strong and has a great feeling in the hand, even after using it for a year.
---
robert., Hartlepool
Monday, January 9, 2023
i bought my dad one initially because i knew he needed a new pocket knife and when i first bought it for him i was impressed by the feel and the sharpness of it and now since i got one all i can say is it is very handy to have and probably for me the best pocket knife ive used.
---
DCA van Aarle, Tilburg
Friday, September 16, 2022
---
Marcel , Blankenheim
Saturday, August 6, 2022
---
D.Clarke , Blackpool
Monday, August 1, 2022
Fantastic knife,arrived sooner than expected great customer service 🙂👍🏻
---
Pascal, Arco (TN)
Thursday, June 2, 2022
Die Qualität lässt zu wünschen übrig, für das Geld dürfen keine Macken im Messer sein!
---
Benjamin, Aachen
Wednesday, April 6, 2022
---
Jean-luc, LIBOURNE
Friday, February 11, 2022
---
Chris, Lekkerkerk
Friday, February 4, 2022
---
Willem, Hellevoetsluis
Tuesday, February 1, 2022
---
Tomass, Dufftown
Thursday, January 27, 2022
Well I lost my EDC companion so I needed something that would replace. I looked at the bugout as I loved the colours. I must say I did not size up the given dimensions so I was quite surprised. The knife itself is beautifully made no question of that. But it is super super light and I thought it translated to being flimsy. I'm glad to say it's absolutely tough enough and I've come to prefer the weight for edc. I often forget it's there. Slightly slimmer that I expected too.. To summarise, incredible bit of engineering and super light weight. Just make sure you sketch out the dimensions to get a feel for how slim it is. You won't be disappointed
---
Ciosi, Marseille
Monday, December 6, 2021
---
Gijs van der Willigen, Helmond
Tuesday, May 4, 2021
---
Gregory Botte, Soignies
Tuesday, July 7, 2020
---
Ken, Colmworth, Bedfordshire
Wednesday, June 3, 2020
I have a lot of knives (many spyderco, benchmade, zero tolerance, etc. This is by far my favourite at the moment. Lightweight and fun to play with, plus a great blade size and shape. The perfect edc.
---
Luke, Peterborough
Tuesday, May 5, 2020
Beautiful knife arrived on time. The knife is incredibly light compared to the other knives I have, good packaging and razor sharp out the box. I see alot of people complaining about the G10 scales but they do seem strong and I doubt they will break, action is nice and smooth and feels great in the hand, my only problem is the pocket clip is extremely tight and is difficult to attach to my pocket.
---
Bernadette SOCQUET-BILLE, Céroux-Mousty
Tuesday, March 24, 2020
---
Article number BE535GRY-1
Reviews for Benchmade Bugout 535GRY-1 Ranger Green pocket knife
In stock
Fast delivery from our own stock
Our customers give us a 5-star rating
Fast delivery from our own stock