Reviews for de Buyer Mineral B Element frying pan, 28cm 5610.28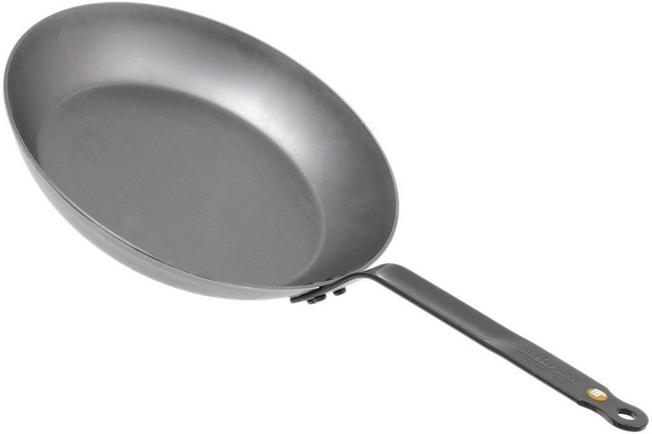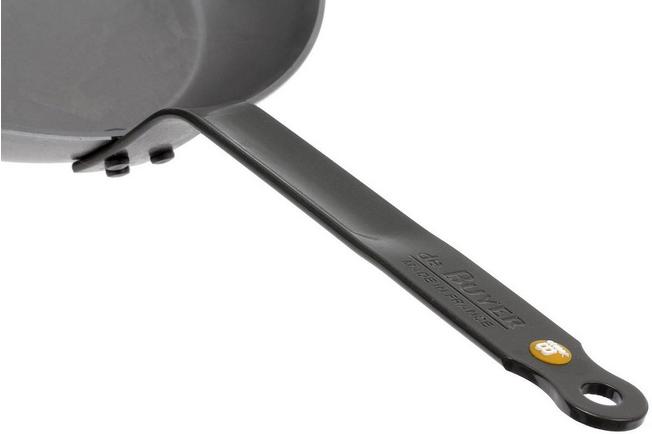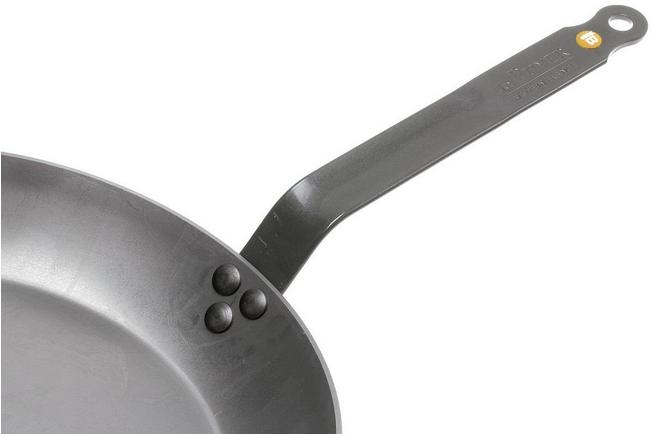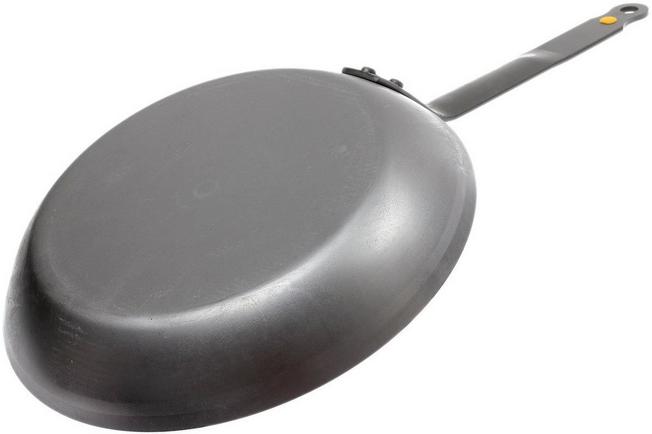 Article number DEB5610.28
Reviews for de Buyer Mineral B Element frying pan, 28cm 5610.28
In stock
Fast delivery from our own stock
Our customers give us a 5-star rating
Fast delivery from our own stock
See all product information
Reviews
Coen, Maastricht
Friday, April 22, 2022
---
Lp;ate, Sutton
Tuesday, February 22, 2022
all in all a great pan. I have had to embark on a lraning curve to season it whick unfortunately i am still on but thats not throu any fault in the pan.
---
Dankert, Deventer
Wednesday, December 29, 2021
---
Michael Marek, Endingen
Tuesday, January 5, 2021
---
Lesley Buttery, Godalming
Tuesday, January 5, 2021
Such a great pan I bought one each for daughter, Dad and brother! If you like beautifully seared steaks this is the pan for you, lovely thick steel, fabulous quality. Great company to buy from too, good prices and quick delivery
---
Nicky Crosbie, Dalgety Bay
Tuesday, December 22, 2020
I just bought one of these pans for my brother as I have one and love it. It does need to be cared for and seasoned properly but if you look after it it will last forever. I like the fact it's a healthy way to cook rather than non stick. I use it for meat/veg etc avoiding tomato based sauces as it strips the natural seasoning. It really caramelises steaks as you can get the pan smoking hot no problem. .
---
Martijn, Doetinchem
Wednesday, July 8, 2020
---
mk, AYLESBURY
Wednesday, July 1, 2020
Really good pan, can get it nice and hot and it holds heat well. Handle can get a bit hot but just stop being a wuss and man up. I made a steak and it was so tasty that the girl made love to me right there on the table. Recommended
---
Hubert, Brakel
Tuesday, January 7, 2020
---
jürgen herbst, erfurt
Tuesday, January 7, 2020
---
W. B., Osterholz-Scharmbeck
Saturday, November 30, 2019
---
Bart van der Zanden, Eindhoven
Monday, March 11, 2019
---
Kent Stokholm, Ringsted
Monday, March 11, 2019
Perfekt and outstanding service!
---
Anoniem, Saint Simon
Saturday, June 16, 2018
---
Anoniem, PIOLENC
Monday, April 23, 2018
---
Anoniem, Crieff
Sunday, March 25, 2018
I have only used this pan once so far - and that was all it needed to convince me my money was well spent. I have struggled to cook steak seared on the outside and rare on the inside - this pan was the key! Best steak ever. It will definitely be worth the little work needed to look after this pan. Very happy.
---
LEROY, FUMAY
Friday, March 9, 2018
---
Le digol, Perpignan
Friday, January 26, 2018
---
Anoniem, Sheffield
Thursday, January 18, 2018
---
Philippe , ST LEONARD DE NOBLAT
Thursday, December 28, 2017
---
Article number DEB5610.28
Reviews for de Buyer Mineral B Element frying pan, 28cm 5610.28
In stock
Fast delivery from our own stock
Our customers give us a 5-star rating
Fast delivery from our own stock