Reviews for Opinel No. 07 pocket knife, carbon steel, blade length 8 cm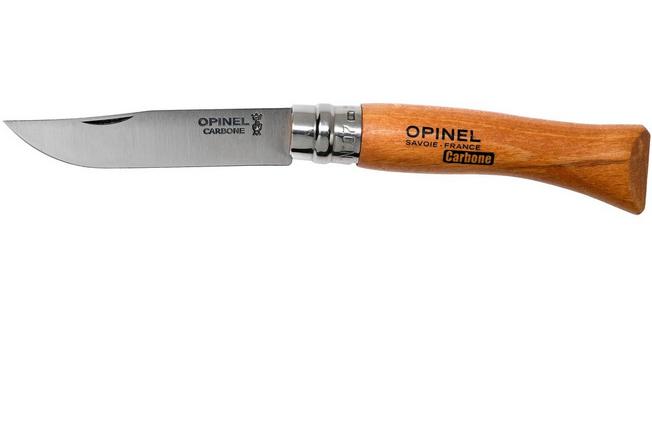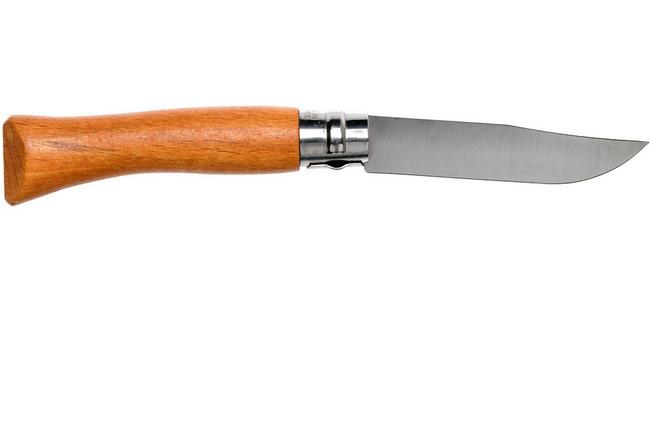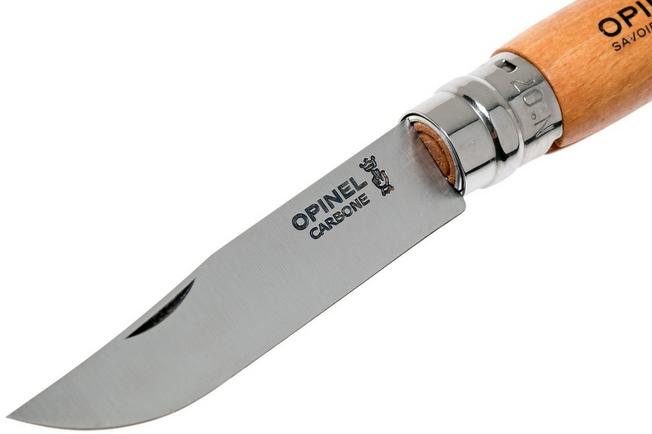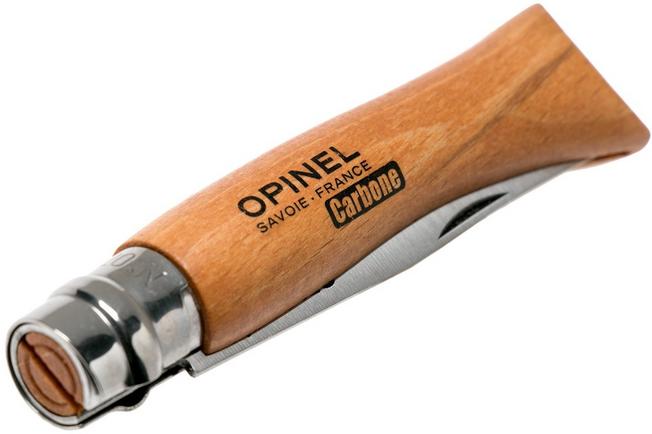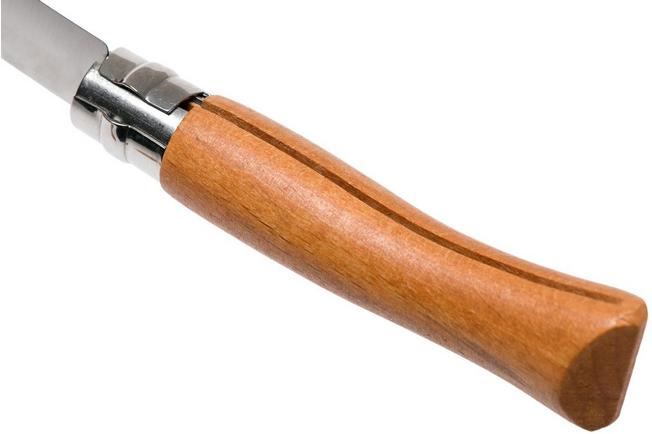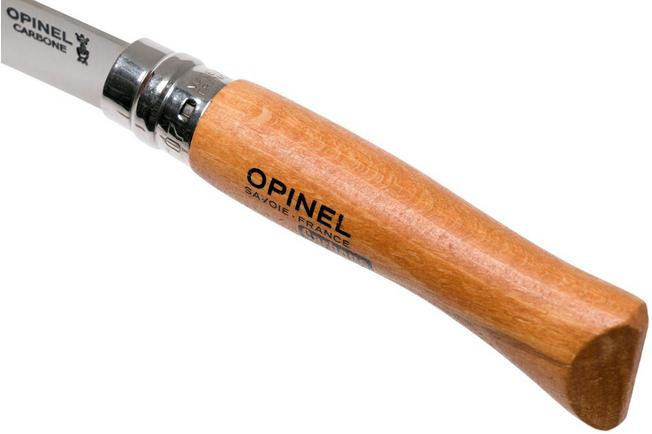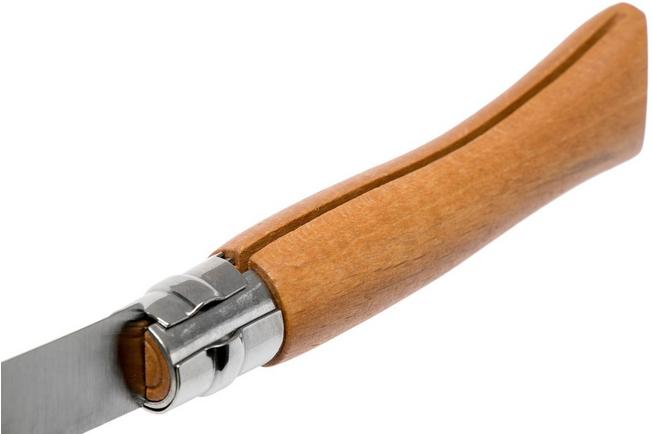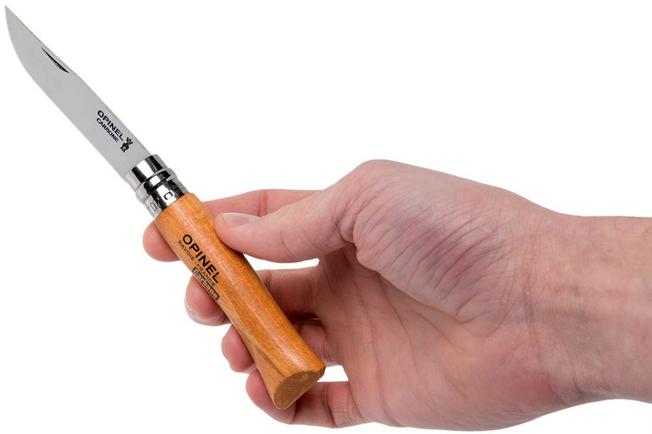 Reviews for Opinel No. 07 pocket knife, carbon steel, blade length 8 cm
± 2 months
This product has been ordered. The delivery time is an indication. Please take delays into account.
Our customers give us a 5-star rating
Fast delivery from our own stock
See all product information
Reviews
Giancarlo, Halle
Sunday, November 14, 2021
---
Annie RICHARD, BONVILLET
Monday, July 12, 2021
---
H.B. U, Lelystad
Tuesday, May 18, 2021
---
Alain BONIFACIO, MILHAUD
Wednesday, May 12, 2021
---
Theo Möller, Amsterdam
Wednesday, January 27, 2021
---
Andrew Cox, Bridgwater
Thursday, December 31, 2020
Great really sharp. The only thing I'd say is order the next size up from the 07. I've got small hands and it's still a bit on the small size for me. Having said that it paunches rabbits pretty smartly.
---
WH, LITTLEHAMPTON
Wednesday, December 30, 2020
Knew what I wanted, got what I wanted, and a very fast service. Happily use K&T again.
---
David Slann, Belbroughton
Tuesday, July 7, 2020
Excellent knife at a good price
---
Nick harris, chudleigh
Wednesday, May 6, 2020
excellent knife i use it every day on the farm very sharp and easy to use
---
John Van Dieken, Methil
Wednesday, April 3, 2019
Wasn't very sharp when it arrived and the rust settled in quite quickly but getting the rust eraser and some oil for the blade has made things better, pitty it's no the easiest to sharpen
---
Dino Mancini, Dunfermline
Wednesday, April 3, 2019
I love this little knife, I bought it for my partner and it's a great size for her. It's a little small for my hands however I'm 6'6 and she's only 5'3. If you've got bigger hands I'd opt for the No.9 or No.10. I went with the 10 and it's perfect. The price for what you get is exceptionally good, can't get a better folder for this price. 10/10 would recommend.
---
JPF, Hexham
Wednesday, April 18, 2018
Opinal knives are the perfect all round utility knife. Whether your whittling wood or peeling an apple these knives are great
---
Anoniem, Looe
Tuesday, November 28, 2017
I have used these knives for work for years have found them very good value for money. They hold a good edge, are comfortable and easy to use, even in gloves withe the twist lock to keep blade locked in/out. Excellent knives in my experience
---
Anoniem, Aalsmeer
Tuesday, October 17, 2017
---
Garry Tate , leeds
Monday, May 8, 2017
Good knife had one before been looking all.over for a new one
---
Sam, Bude
Tuesday, April 4, 2017
Great for tidying up pruning cuts on apple trees. I bought two sizes as the no. to buy depends on how big your hand is for easy of use. Knives and Tools provided an excellent service and delivered the products quickly and in good order.
---
Gerrit, Midwoud
Wednesday, March 1, 2017
---
Harentrois, Bruxelles
Friday, April 15, 2016
---
Anoniem, Glasgow
Saturday, March 26, 2016
---
liesbeth bos, Emmen
Saturday, August 22, 2015
---
Reviews for Opinel No. 07 pocket knife, carbon steel, blade length 8 cm
± 2 months
This product has been ordered. The delivery time is an indication. Please take delays into account.
Our customers give us a 5-star rating
Fast delivery from our own stock