Helle Arv 14 outdoor knife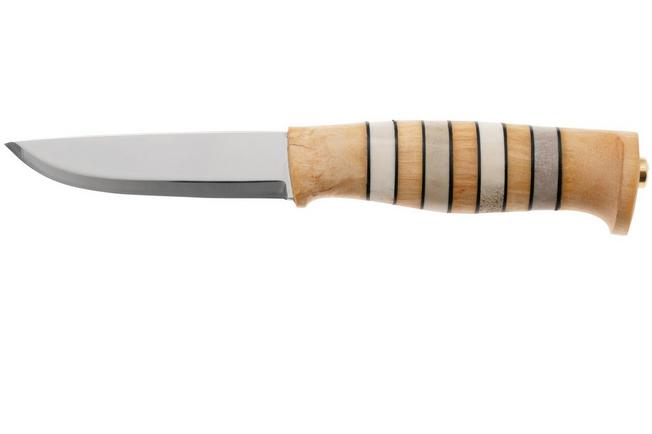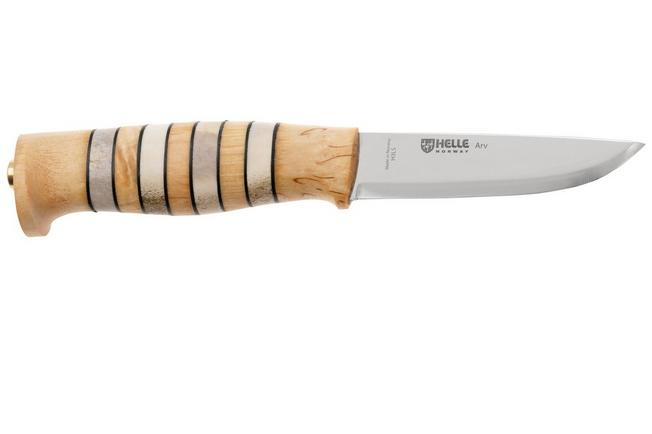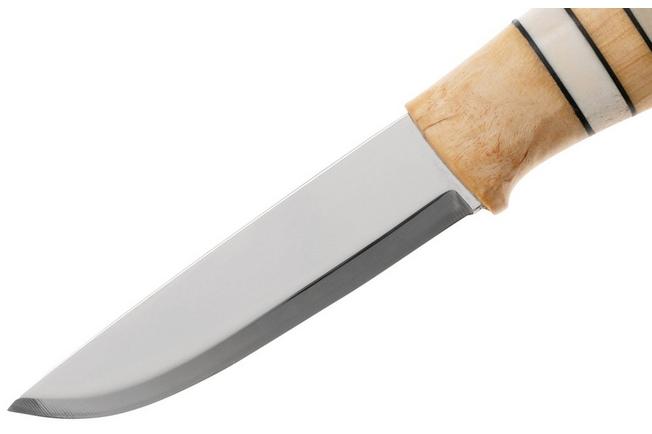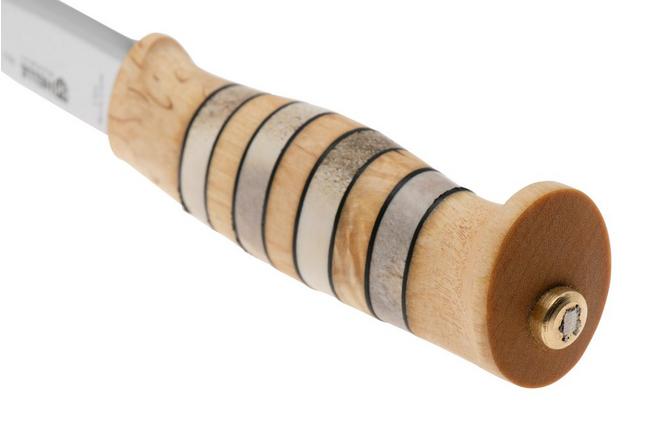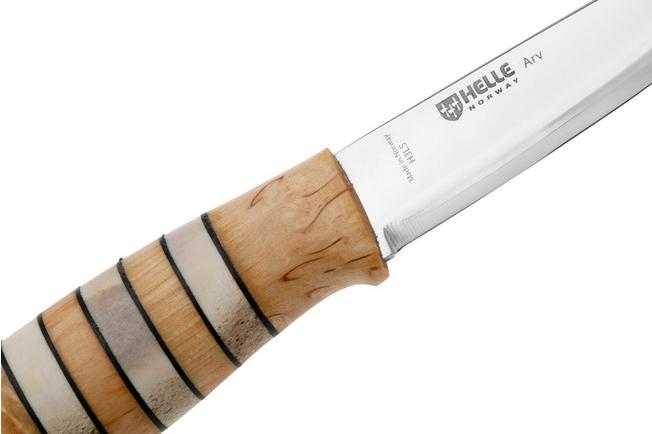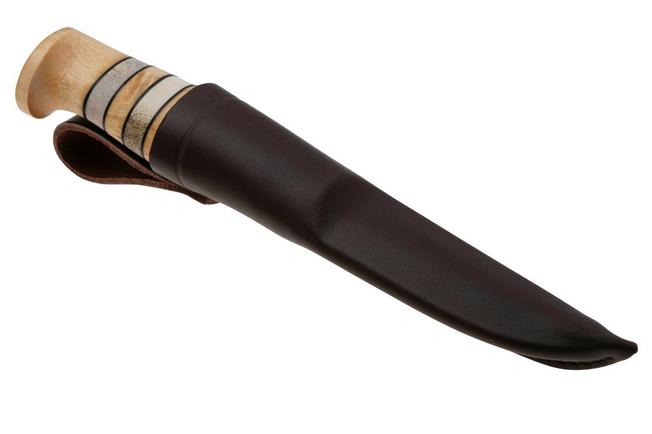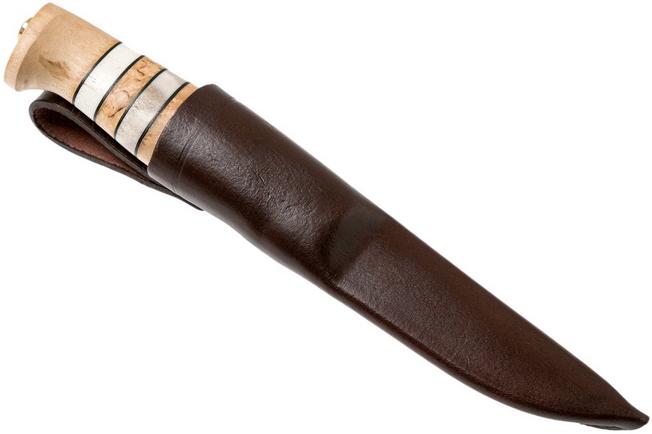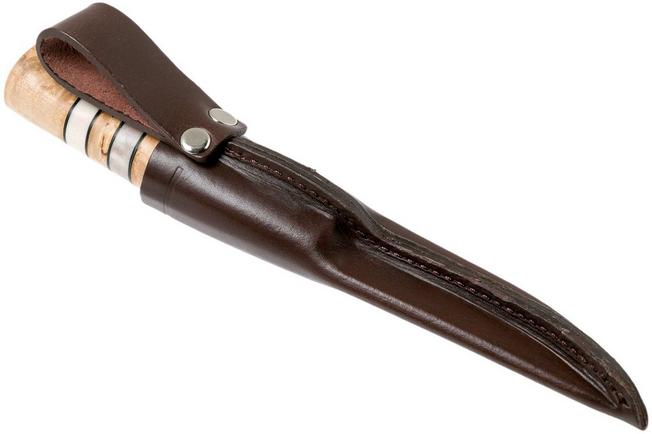 Helle Arv 14 outdoor knife
In stock
Fast delivery from our own stock
Our customers give us a 5-star rating
Fast delivery from our own stock
Full description
The Helle Arv 14 is a slim and practical outdoor knife, made in Norway. At Helle they produced the Arv for precise cutting tasks. Think of wood carving, but also hunting. The handle stands out and is comprised of layers of curled birch wood, combined with reindeer antlers. In between the parts you will find black spacers.
Specifications
birch wood, wood, reindeer antler
Reviews
Alex, Albertslund
Wednesday, October 13, 2021
Nice knife, comfortable in hand, but the plastic liners in the handle were easily felt due to rough sanding from the factory. I re-sanded the handle a bit and used some Danish oil and it is now much improved. It was sharp out of the box, but not quite up to my standard, so I sharpened to put a scandi-vex grind on it. Very light and compact, a great knife to have with you on your fishing trip, but I think it's a bit too light duty for bushcraft. I like the knife and will use it it my rotation, but I wasn't overly impressed with fit and finish from the factory. The charm of this knife is the beautiful handle, laminated blade, the traditional construction & materials and the fact that it's made in Norway with much human interaction.
---
Specifications
Material
birch wood, wood, reindeer antler
Features & functions
bushcrafting knife, hunting knife
Helle Arv 14 outdoor knife
In stock
Fast delivery from our own stock
Our customers give us a 5-star rating
Fast delivery from our own stock