Naniwa Aotoishi sharpening stone grain 2000, IR0260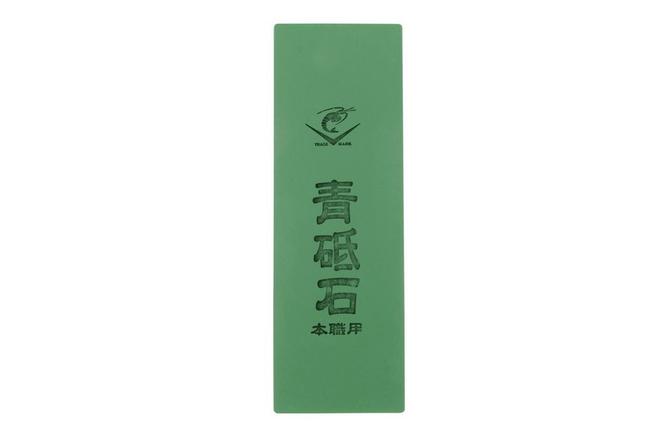 Naniwa Aotoishi sharpening stone grain 2000, IR0260
In stock
Fast delivery from our own stock
Our customers give us a 5-star rating
Fast delivery from our own stock
Full description
The Naniwa Aotoishi sharpening stone grain 2000 is a large sharpening stone to sharpen your blunt knives. Grain 2000 is a very practical grain size. Coarse enough to quickly sharpen used knives and fine enough to end up with really sharp knives. Because you often use a sharpening stone with this grain size, this sharpening stone will also quickly wear out. To guarantee a long life Naniwa made sure that this sharpening stone is extra thick. At least twice as thick as your average sharpening stone!
Reviews
Mats Spett, Kiruna
Monday, January 31, 2022
If you are looking for just a grindstone that can sharpen your knives quickly. Then this is the stone you should buy. It is a relatively hard rock. Which quickly sharpens the knife, and that the gradation of 2000 grit gives a sufficiently fine polishing / sharpness. But note that this grindstone comes without grindstone holder, and the beautiful box that can be obtained at a higher cost.
---
Specifications
Features & functions
yes, submerge before using
Naniwa Aotoishi sharpening stone grain 2000, IR0260
In stock
Fast delivery from our own stock
Our customers give us a 5-star rating
Fast delivery from our own stock