Shapton Pro Stone grain 30000 super fine sharpening stone, murasaki, K0711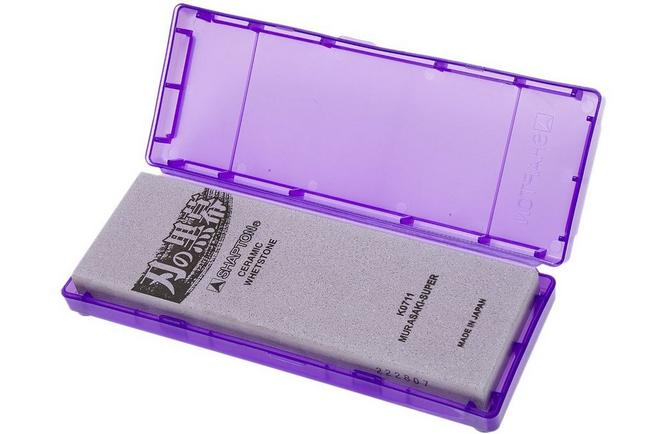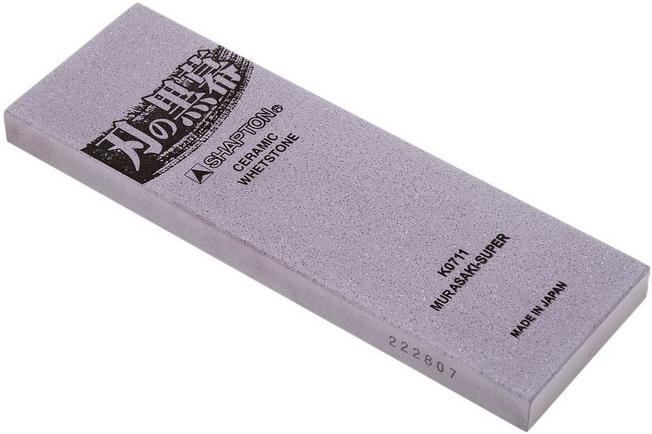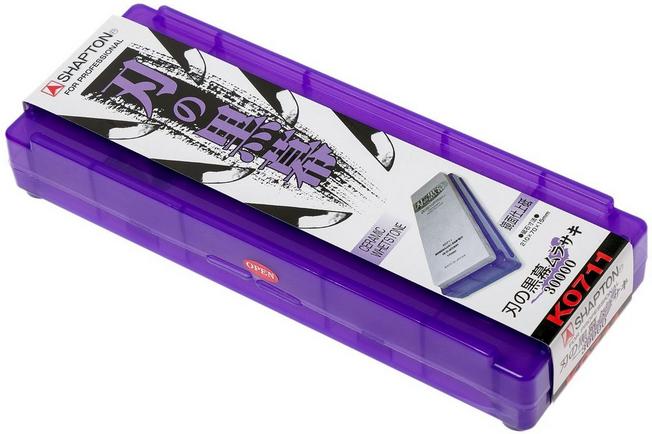 Shapton Pro Stone grain 30000 super fine sharpening stone, murasaki, K0711
Not available
This product is temporarily unavailable.
Our customers give us a 5-star rating
Fast delivery from our own stock
Full description
This Shapton Pro Stone grain 30.000, murasaki is a very special sharpening stone with a grain size of 30.000. It's so fine that it almost feels silky soft. As with all Shapton Pro Stones, you can sharpen very quickly and evenly with this 30.000 stone. The sharpening stone is really made for the very last step in the sharpening process, so that even the last millimetre of the edge is absolutely razor-sharp. It's ideal for sharpening straight razor blades, for instance. Before you switch to this stone, you'll want to use the 12.000 stone if you're sharpening harder steels. For softer steels, the 8.000 stone is more suitable. If you use this 30.000 stone correctly after that, the edge will be sharper than ever before.
Specifications
ceramic, white aluminum oxide
Specifications
Dimensions & weight
Height storage box / etui
Material
ceramic, white aluminum oxide
Features & functions
yes, create wet surface before using
Shapton Pro Stone grain 30000 super fine sharpening stone, murasaki, K0711
Not available
This product is temporarily unavailable.
Our customers give us a 5-star rating
Fast delivery from our own stock