Spyderco C88 Salt I, black, plain edge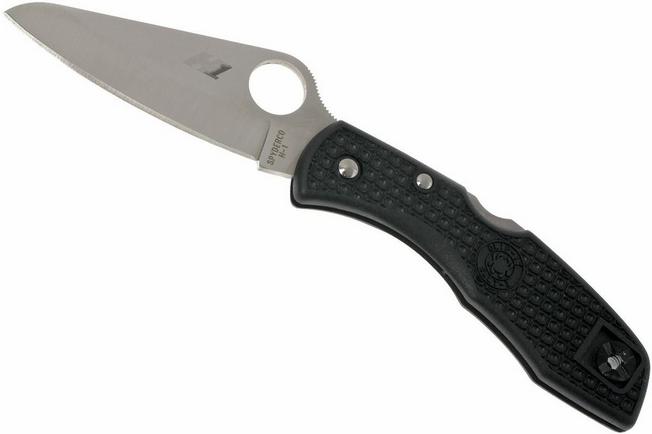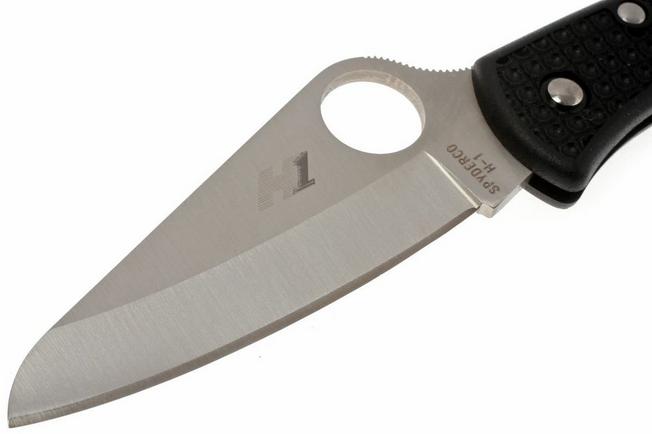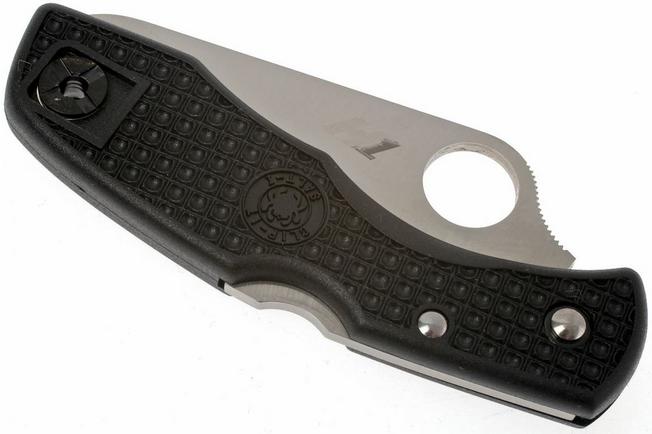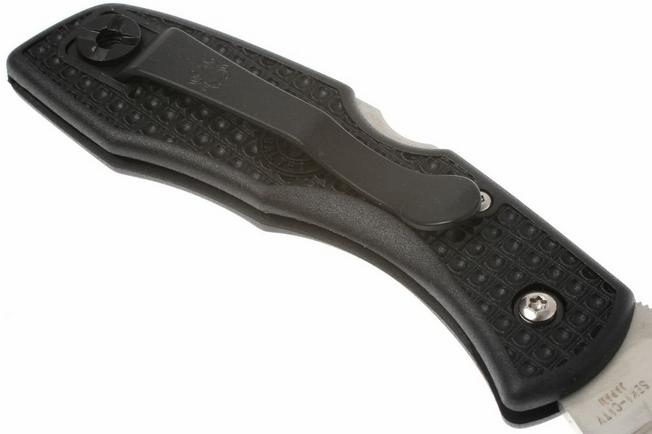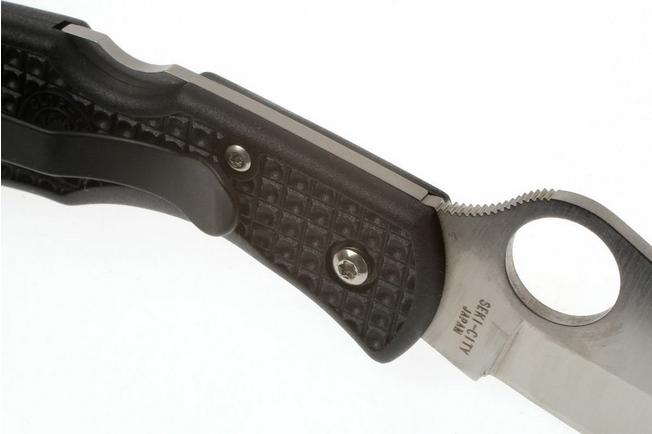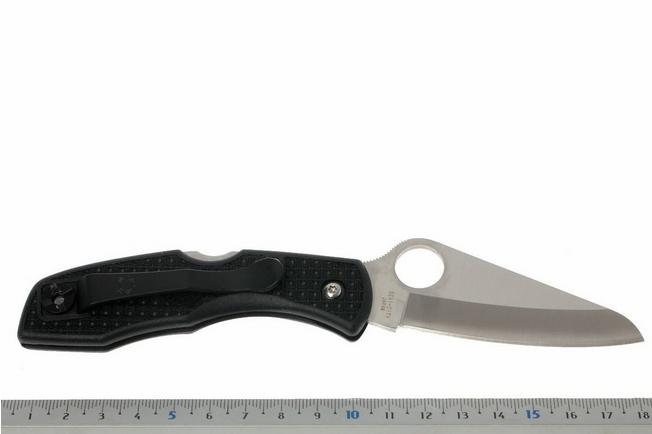 Spyderco C88 Salt I, black, plain edge
Our customers give us a 5-star rating
Fast delivery from our own stock
Full description
A big myth in the knife world is that out there somewhere is a knife that seriously cuts but cannot rust.
Knives claiming these super powers are usually made with steels that are unable to hold a cutting edge for any measurable amount of time.
Finally a steel foundry in Japan called Myodo Foundry makes this myth a reality with the introduction of a new steel called H1.
H1 steel is a PH steel, meaning it is a precipitation-hardened steel.
It reaches a Rockwell hardness of 57-58rc and is rolled hard without heat-treating and has .1% nitrogen which acts like carbon in the steel matrix, but does not react to chlorine making rust.
Surprisingly, it holds a sharpened cutting edge comparable to the premium knife steels being used in the industry by most knife manufacturers.
Reviews
Righty, Echternach
Tuesday, May 19, 2015
---
BWZ, Nijmegen
Saturday, July 6, 2013
---
Specifications
Features & functions
Can be opened with one hand
Spyderco C88 Salt I, black, plain edge
Our customers give us a 5-star rating
Fast delivery from our own stock