Reviews for Benchmade 940 Osborne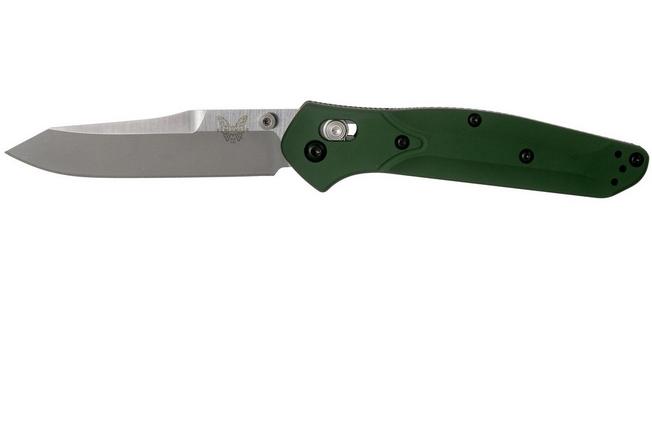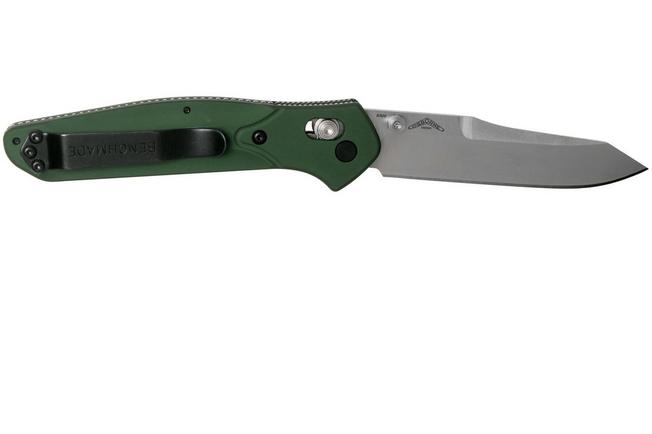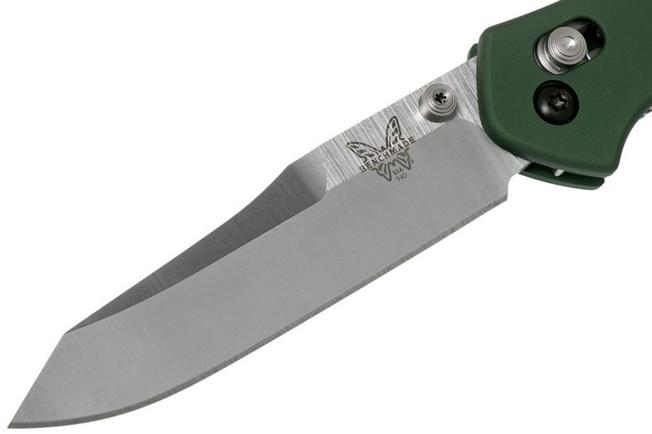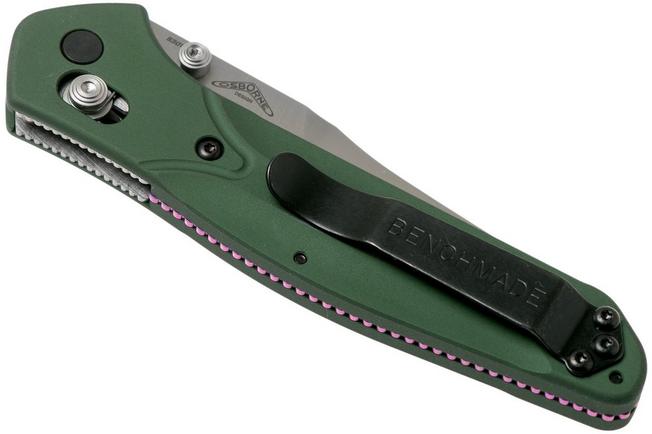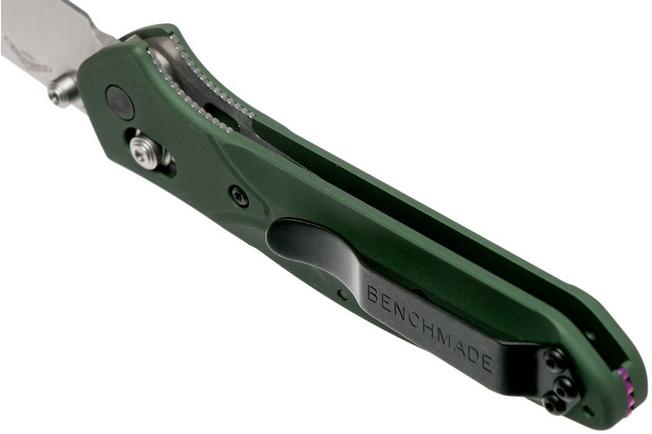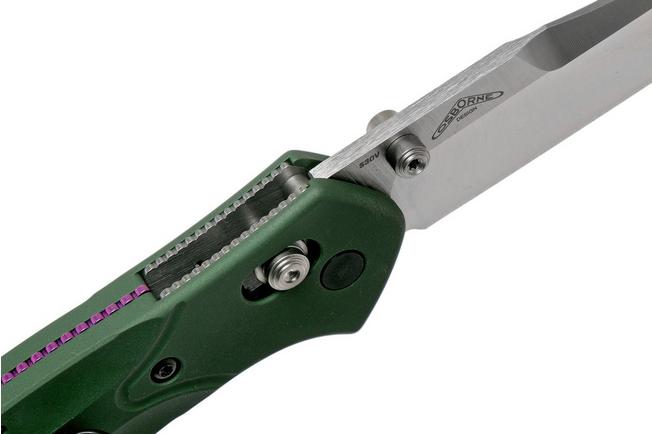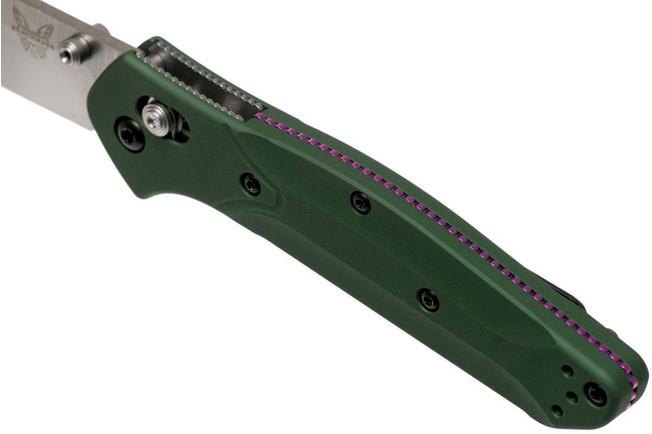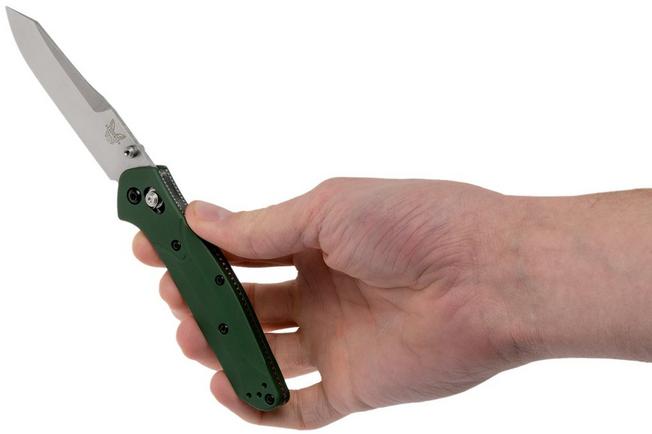 Reviews for Benchmade 940 Osborne
± 1 week
This product has been ordered. The delivery time is an indication. Please take delays into account.
Our customers give us a 5-star rating
Fast delivery from our own stock
See all product information
Reviews
Herbie H, Llanymynech
Friday, March 25, 2022
Overall i am impressed with this knife. i have heard very good things about the 940 osborne and it has met my expectations so far. one thing to note is that they open up the box with your knife in which is a little suspicious (i know this because the box arrived with a large tear where the tape was taken off and then replaced). thus-far i have had no problems with the knife and the warranty goes through knivesandtools NOT benchmade. customer support are very helpful and so far i DO think the knife i got is genuine and real. if it breaks then you are able to get a replacement or a full refund which is great. i am impressed with what i received and it feels high quality and has held its edge over the past few weeks since i got it. it did not come very sharp but was okay and didn't take long to get a nice edge.
---
Meirion Jenkins , Newport Gwent
Monday, January 31, 2022
I have had this knife for a fair while, it still works like a dream. Used in work for opening packages, and it hasn't missed a beat.
---
Irishkiwi , Tinahely
Wednesday, December 29, 2021
Has been on my wish list for ages. So happy with it. You can feel the quality the second you pick it up. Could it be cheaper? Probably but you have to be willing to pay the type of wages you would want for yourself.
---
John Synnott, Swords
Tuesday, May 4, 2021
Amazing knife, so well made and strong. Blade is super sharp. The opening and closing mechanism is brilliant, totally different to other folding knives. It's addictive to open and close. Be prepared to get calluses on your finger and thumb from opening and closing it :-). I would recommend 100%!! Worth the higher cost.
---
Erwin M, Gouderak
Friday, April 24, 2020
---
Valter Neiva, Sesimbra
Friday, November 29, 2019
Best knife I have, and I have a few...
---
Arnaud Cavaye, La grande motte
Wednesday, April 3, 2019
---
Buzz, Worthing
Saturday, May 26, 2018
I purchased this knife to replace a Benchmade emissary which I loved and lost. The 940 is the slightly bigger brother to the emissary, it fits better in my hand and is wickedly fast to deploy. The blade is a great design and razor sharp. The aluminium handle is very tactile and has enough grip for its intended use. I highly recommend this knife.
---
Anoniem, Zoetermeer
Tuesday, December 26, 2017
---
Anoniem, Moreton-In-Marsh
Wednesday, October 4, 2017
Great knife, light sleek and top quality
---
Alex, Neuss
Saturday, July 1, 2017
---
Arne Bücher, Berlin
Thursday, June 15, 2017
---
Graham, Dromore
Wednesday, May 17, 2017
The shipping for this item was fantastic and to get this product in such a fast time is phenomenal, and the knife itself is fantastic as benchmade is... personally if you are looking for a good knife and you don't mind paying the price then this knife is for you as it is exceptionally good.
---
Glenn, Rhenen
Saturday, May 13, 2017
---
Anoniem, london
Wednesday, March 22, 2017
---
Anoniem, Drensteinfurt
Friday, March 17, 2017
---
rustico, savosa
Thursday, March 2, 2017
---
Anoniem, Thalwil
Monday, February 13, 2017
---
Arjan, Amersfoort
Monday, January 23, 2017
---
Manfred Renner , Gundelfingen
Thursday, December 8, 2016
---
Reviews for Benchmade 940 Osborne
± 1 week
This product has been ordered. The delivery time is an indication. Please take delays into account.
Our customers give us a 5-star rating
Fast delivery from our own stock