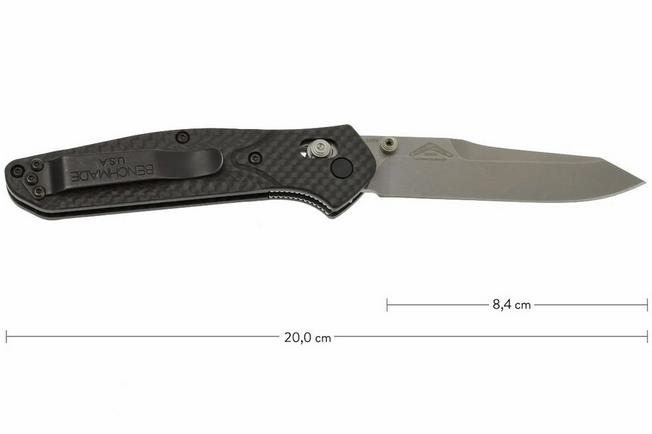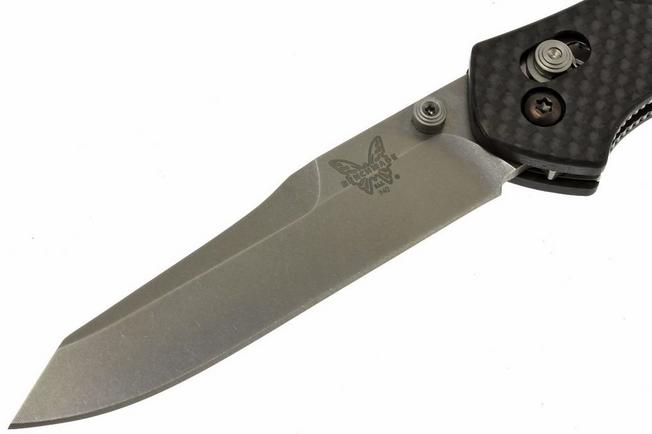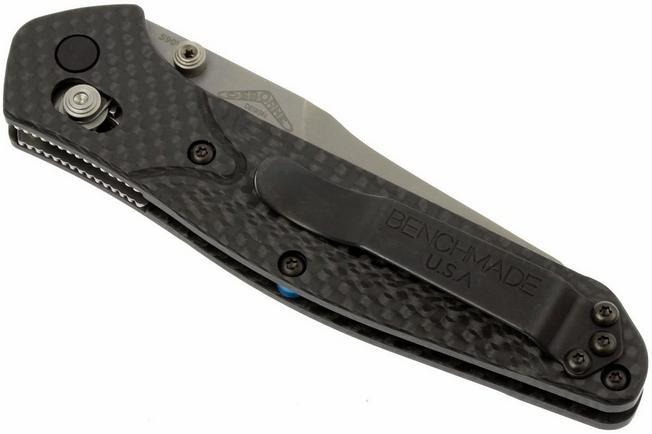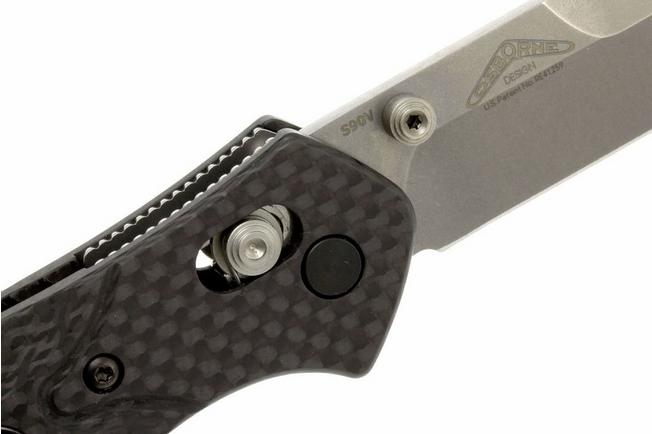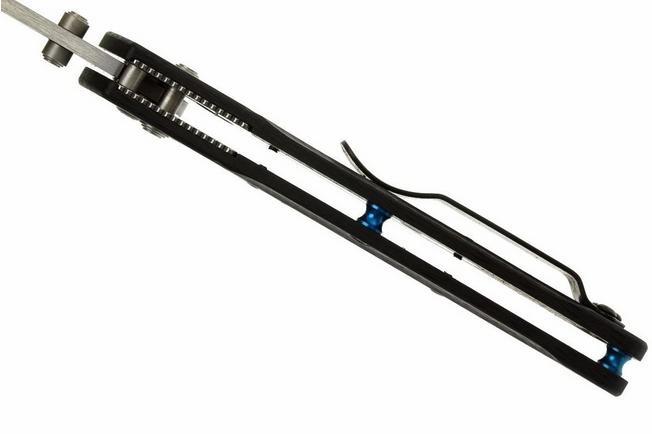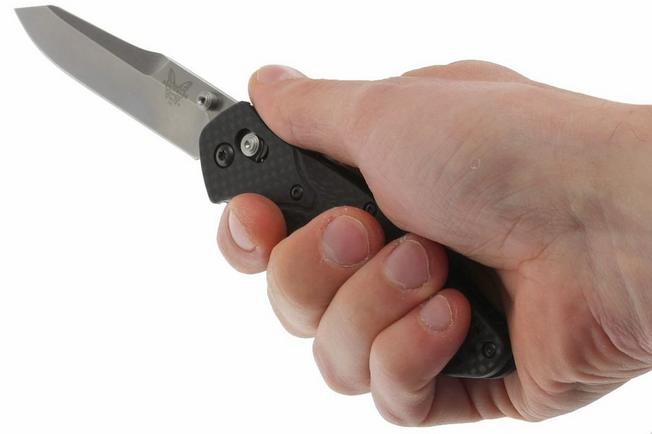 In stock
Fast delivery from our own stock
Our customers give us a 5-star rating
Fast delivery from our own stock
Full description
The Benchmade 940-1 Osborne is a beautiful and light-weight pocket knife. You can immediately tell that a lot of attention was paid to the design. In between the carbon fibre handle scales, you will find bright blue standoffs. These contrast subtly with the darker handles. The blade shape is particularly beautiful with its tanto-like shaped tip. The knife is pleasant to wear due to its low weight. Equipped with a pocket clip. The clip can be attached to the knife on the left or right.
Reviews
Romuald , Étampes
Monday, February 14, 2022
---
William KOST, Aix-en-Provence
Friday, January 1, 2021
---
Daniel, Duisburg
Monday, March 11, 2019
---
N.L.I Wilson, Nottingham
Saturday, November 25, 2017
The Osborn 940-1 is a great knife made badly. Anyone who considers them selves a cutlary enthusiast must own a 940 at some point because it is a fantastic design and the 940-1 is made of fantastic materials, CPM-S90V is fantastic and the scales are real, solid carbon fibre, not FRN/G10 with a sliver of carbon fibre on it, but one of the scales on mine is warped and that can't be fixed, as a result I had to bend the pocket clip to fit it on the left hand scale, the scale screws protrude in to the handle, the blade is not centred and the edge was apparently ground using only a corse stone by a blind monkey with Parkinson's on a ship in rough seas after 15 cans of Red Bull. Over all the 940-1 is poorly made and extreamly overpriced. It cost me £280 and if it was well made I'd try hard to justify that price but it is not well made, in fact it's badly made for a budget knife and unforgivably badly made for a premium priced knife. For shame Benchmade, for shame.
---
Peter, Bergen op Zoom
Wednesday, August 16, 2017
---
See all reviews
Specifications
Features & functions
Can be opened with one hand
In stock
Fast delivery from our own stock
Our customers give us a 5-star rating
Fast delivery from our own stock