Ardennes Coticule Selected 100 x 40 mm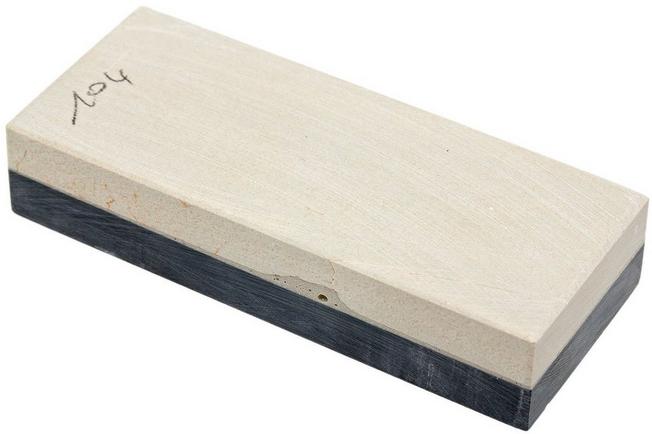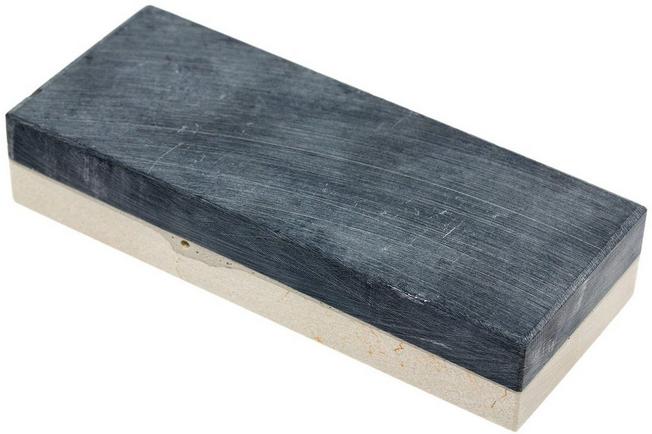 Ardennes Coticule Selected 100 x 40 mm
In stock
Fast delivery from our own stock
Our customers give us a 5-star rating
Fast delivery from our own stock
Full description
The Ardennes Coticule Selected sharpening stone is comprised of a top layer of Coticule and a bottom layer of unusable black slate. The Coticule stone has a grit between 6000 and 8000 and contains 30 to 42% garnets. This makes the stone very hard. As such your knives will be razor-sharp again in no time. Because of the fine structure of the stone the fold of the sharpened knife will be smooth leaving you with razor-sharp results. Many people use the Coticule stones to sharpen their classic straight razor.
Reviews
Gérard , Le Luc
Monday, February 7, 2022
---
pierre nicolas Enal, Noisy le grand
Monday, March 11, 2019
---
Mark, Droitwich Spa
Tuesday, May 16, 2017
Everything delivered as expected in good time & well packaged.. First impression the Stone is good, dimensions etc .. exactly as advertised., stone felt smooth to the touch! , as a matter of course i flatten all stones using a 600 grit wet & dry paper until the surface is flat / feels smooth , i then run over again with slurry stone (another coti) & rinse under the tap ! whilst this isn't advertised for Razors specifically i intended to use this for touch ups on my Dovo.. the initial feed back even with a decent slurry is like its on pebbles albeit very small ones .. with only water this is more pronounced... as far as the grit rating goes , i under stand the figures mentioned are for comparison only, as natural stones are not uniform and vary greatly, but this example isn't in the 6-8K range when compared to a synthetic for example, it also isn't a fast stone.. at least not as a razor hone , i use very light pressure and compared to a higher grit synthetic examples , say a shapton glass that moves metal very quickly... this one doesn't.. this may very well be just my example , but i suspect this will be a ideal small stone for cutlery & pockets knives , but based on my experience so far i wouldn't recommend this for a straight razor as a finisher ! again at this price point i wasn't expecting miracles ... for the money id say this is a nice , handy size whetstone for pocket knives and general cutlery , i have not experience with chisels or planes / work working tools so i wont comment ..
---
Stefan, Kirchhain
Thursday, March 2, 2017
---
PV, Milton Keynes
Friday, December 9, 2016
Great product great price fast efficient service highly recommend***
---
Specifications
Features & functions
natural whetstone, sharpening stone
yes, create wet surface before using
Ardennes Coticule Selected 100 x 40 mm
In stock
Fast delivery from our own stock
Our customers give us a 5-star rating
Fast delivery from our own stock