Skerper Arkansas Natural Bench Stone NABE20, Hard Black Arkansas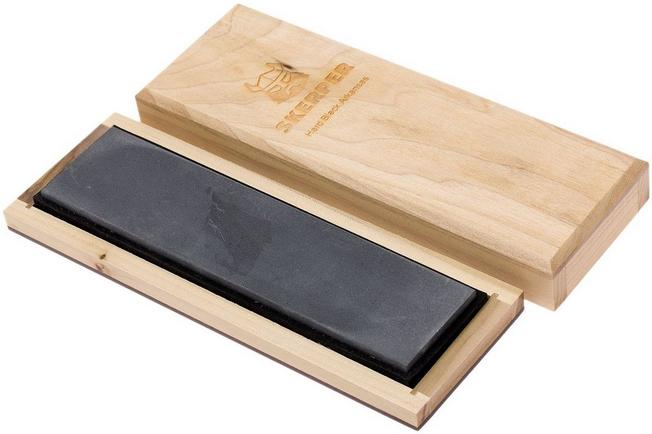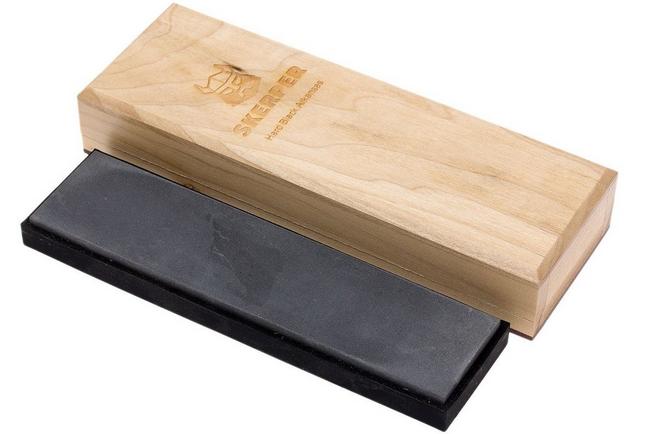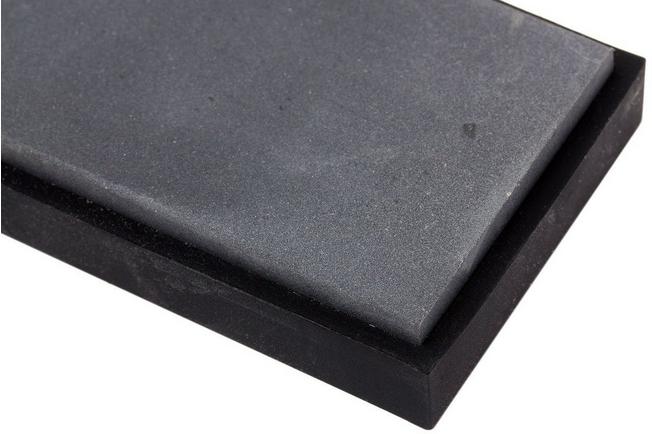 Skerper Arkansas Natural Bench Stone NABE20, Hard Black Arkansas
In stock
Fast delivery from our own stock
Our customers give us a 5-star rating
Fast delivery from our own stock
Full description
The Skerper Hard Black Arkansas bench stone is a fine stone equal to an American 2000-3000 grit stone. This stone will start the polishing process of the edge. The finish of this stone is rather fine and will get edges shaving sharp. Long and wide enough for all sharpening applications, from kitchen knives and outdoor knives to various woodworking tools and razors. These stones come in 5 different grits, for a stone progression from rough all the way to a very finely polished edge. Each stone comes in its own wooden box for storage and transport.
Specifications
arkansas stone, novaculite
Reviews
Antonio González Roma, Siete Aguas
Tuesday, January 12, 2021
I bought SOFT, HARD BLACK AND TRANSLUCENT. The shipping invreidably fast despite being at Christmas. The quality is very good, I also have the RH PREYDA that are very good and they exceed them. 10.
---
Eduardo Pazikas, Molndal
Tuesday, June 23, 2020
Very good honing stone that I use to sharpen my razors. Good quality and nice storage box for a reasonable price.
---
Peter Vanderbeek, Schoten
Wednesday, October 23, 2019
---
Bernard , Amstelveen
Saturday, June 24, 2017
---
Specifications
Dimensions & weight
Height storage box / etui
Material
arkansas stone, novaculite
Features & functions
Arkansas stone, natural whetstone, sharpening stone
Skerper Arkansas Natural Bench Stone NABE20, Hard Black Arkansas
In stock
Fast delivery from our own stock
Our customers give us a 5-star rating
Fast delivery from our own stock