Bradford Guardian 5.5S, 3D OD Green Micarta Guardian 5.5 CPM 3V, Sabre Stonewashed 5.5S-102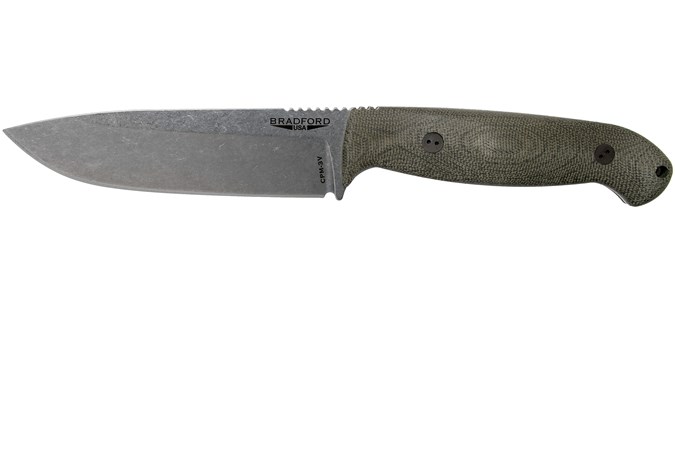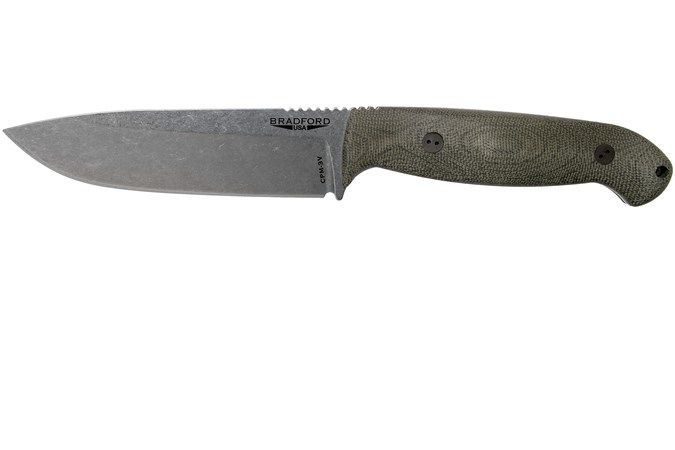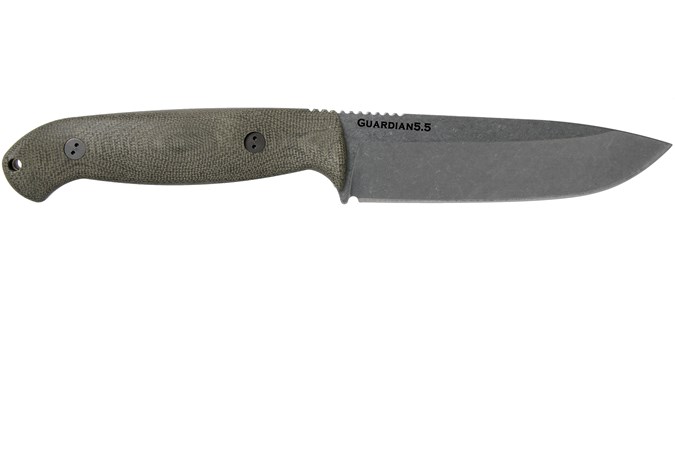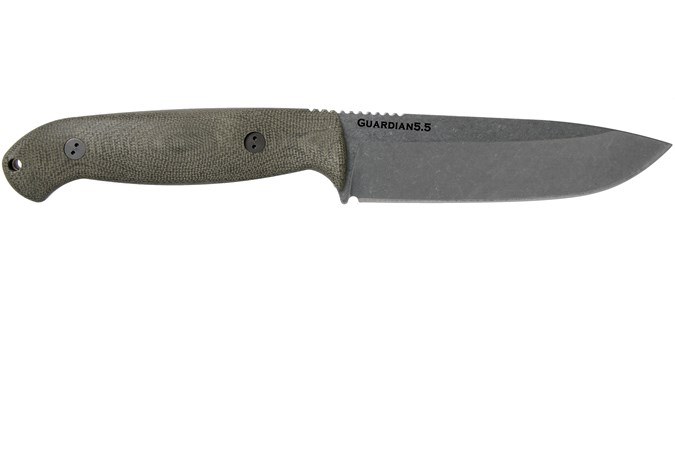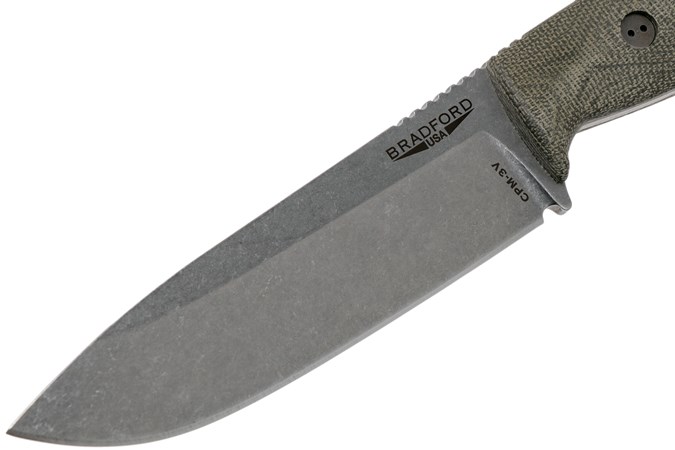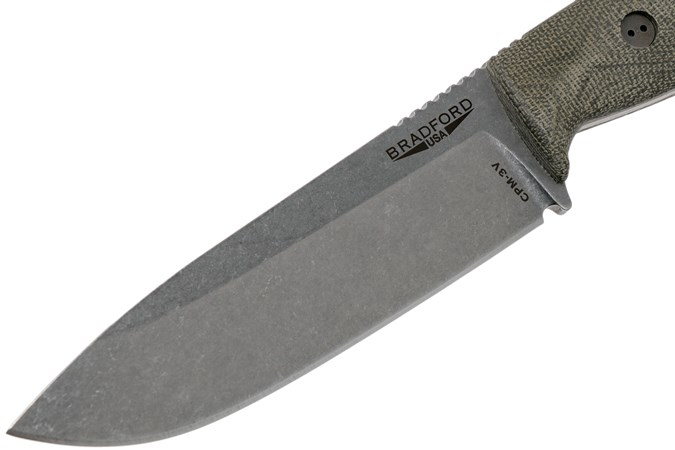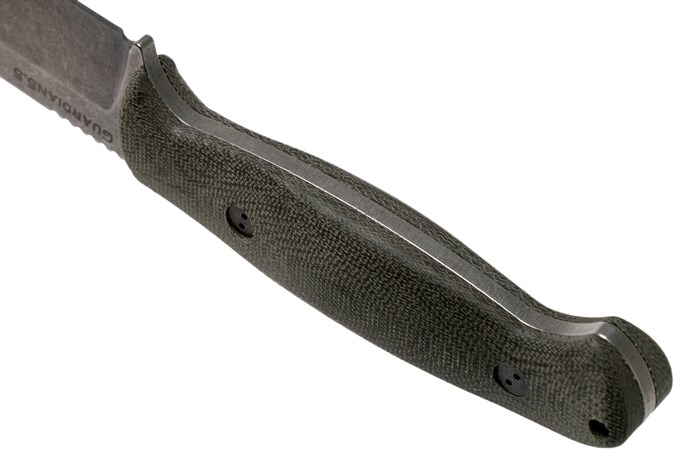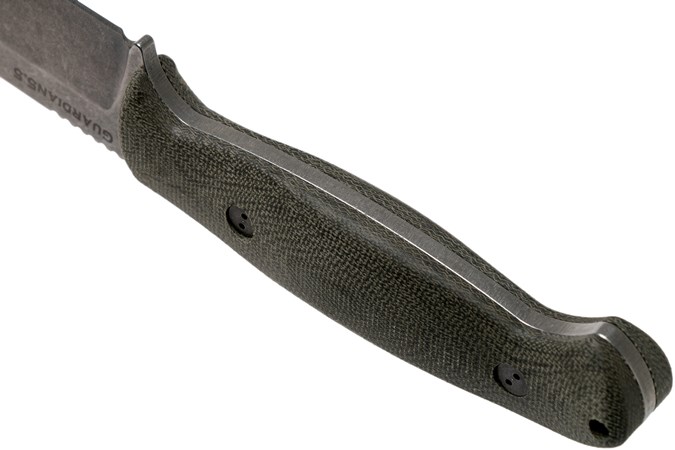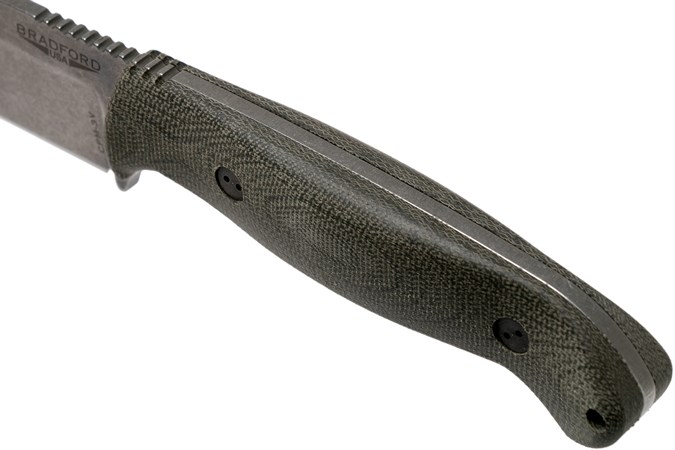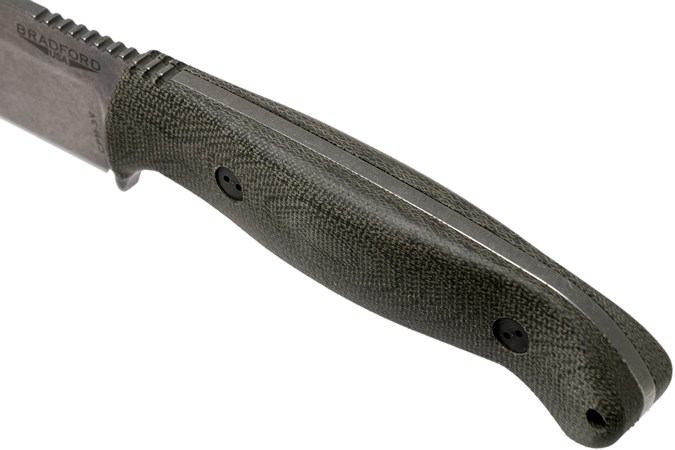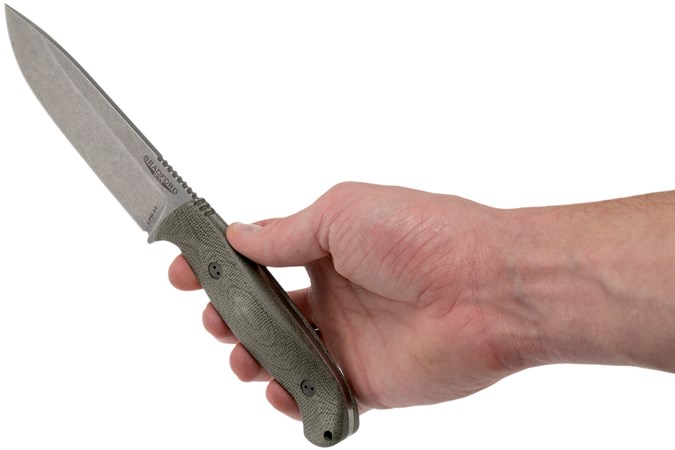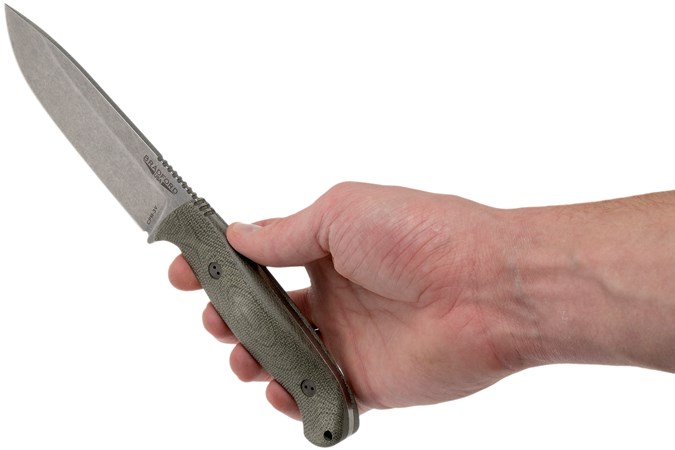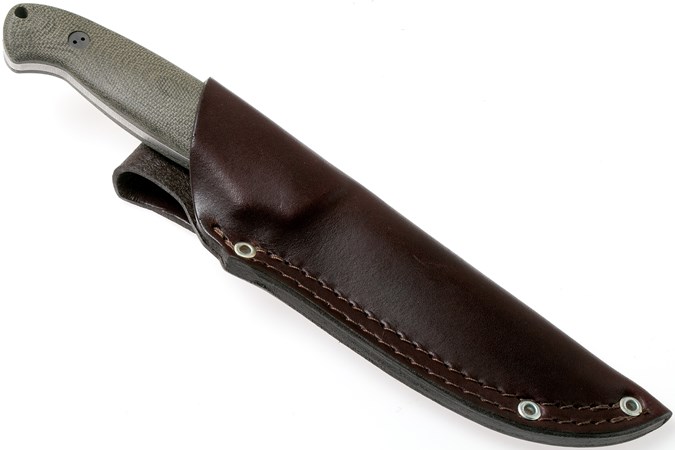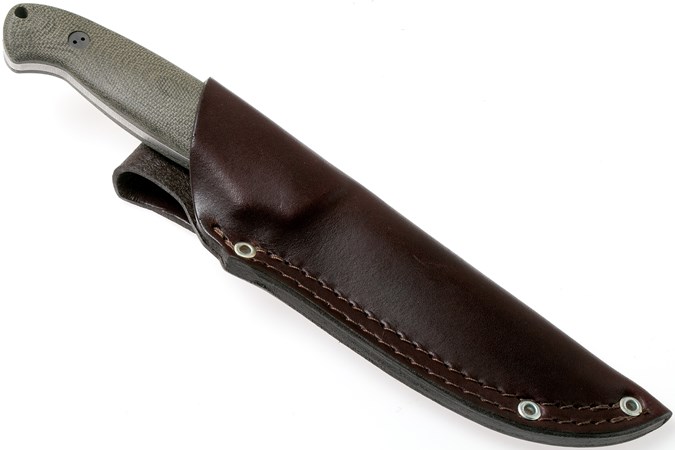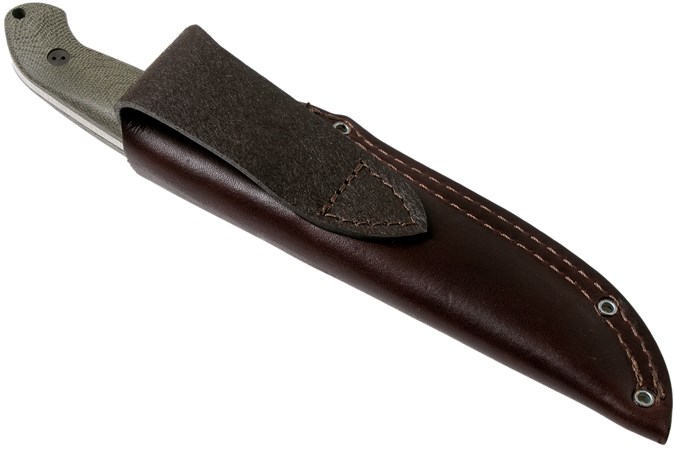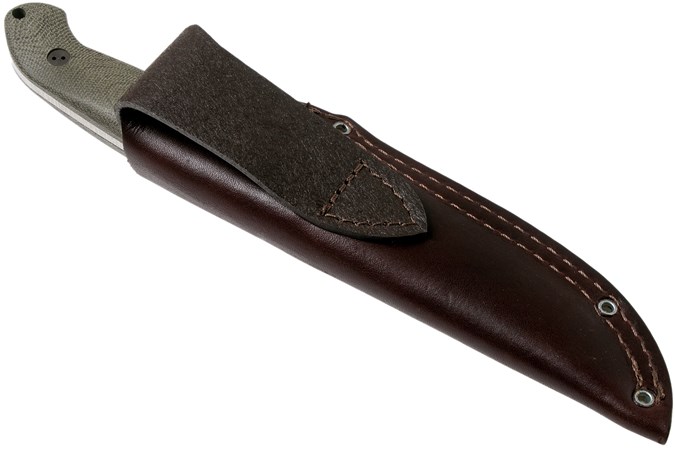 SKU: BDK-55S-102
± 1 week
This product has been ordered. The delivery time is an indication. Please take delays into account.
The Bradford Guardian 5.5 is a massive fixed knife, designed for outdoor tasks and survival purposes. The curves and the subtle line pattern offer you enough grip. Even while wearing gloves.
The blade is made from CPM 3CV-steel. This is an extremely tough type of tool steel that can handle its own. The handle is made from layered camo-micarta. Because of the 3D-patterns in the handle you can clearly see the different layers in the material. Incredibly cool!
This Bradford Guardian 5.5 comes with a leather belt sheath. It is enhanced with a plastic insert that protects the knife and sheath from each other.
Bradford Knives Guardian
Bradford Knives are made in the United States. In Kent, Washington, to be exact. It is where on a daily basis the most amazing knives are made from the best materials. The relatively good price is striking, especially considering the materials and the American production.
Bradford Knives is known for the immense number of different combinations possible on their knives: Bradford Knives Guardian 5.5S with sabre grind, stonewashed blade made from CPM 3V, 3D scales made from OD Green micarta, black hardware and a leather sheath.
| | | |
| --- | --- | --- |
| Finish blade | stonewashed | |
| Blade shape | drop point | |
| Type of edge | plain edge | |
± 1 week
This product has been ordered. The delivery time is an indication. Please take delays into account.

Product groups

Brands

Promotions

Information

News

<![if !IE]> <![endif]>