de Buyer Acier Carbone Steel frying pan, 20cm 5110.20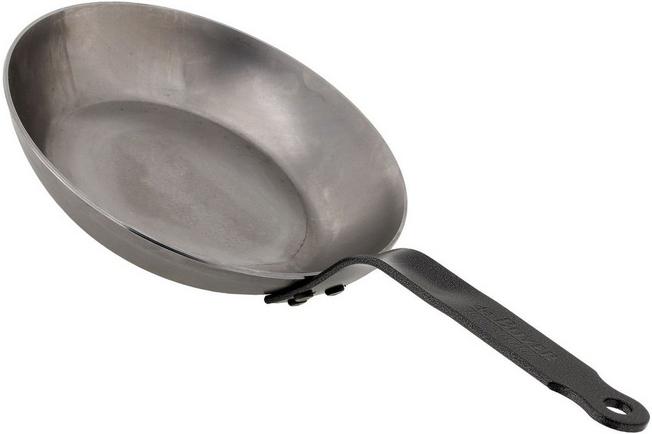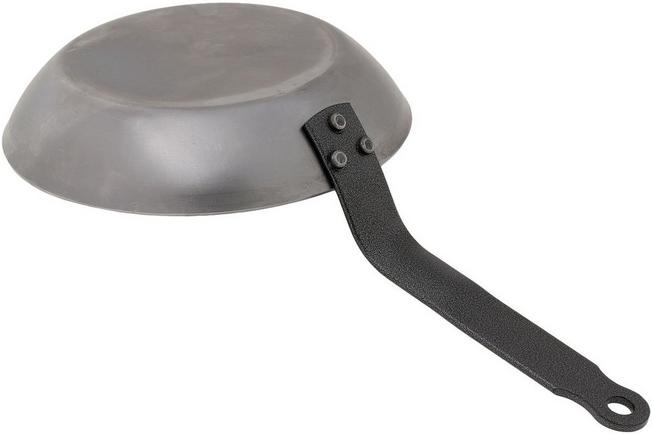 Article number DEB5110.20
de Buyer Acier Carbone Steel frying pan, 20cm 5110.20
In stock
Fast delivery from our own stock
Our customers give us a 5-star rating
Fast delivery from our own stock
Full description
This de Buyer Acier Carbone Steel frying pan 20 cm is a special pan made of carbon steel. A type of steel that is not stainless. That might seem like a drawback, but can work as an advantage through careful use. The pan is solid and heavy, and has no non-stick coating. But don't worry: this will form automatically as you use the pan!
Reviews
claessens, Habay La Vieille
Wednesday, January 26, 2022
---
FZ Fan, Troon
Thursday, December 9, 2021
We have two de Buyer frying pans now. They are easy to clean and maintain. Once prepared (see the web site video) they are easy to use. We just pour boiling water on them after use and wipe off surplus food. Let them cool. Once cool take a piece of kitchen roll and wipe a film of sunflower oil or olive oil on them and put them in the cupboard. In time non stick pans lose their coating (which you eat) and have to be thrown away but the sheet steel pans will last a lifetime. The pans are heavy but we find that no problem at all. We would use nothing else but these sheet steel pans.
---
Alan Handley, Newcastle Under Lyme
Wednesday, June 17, 2020
Top quality product, and it gets more none stick with every use.
---
Bill Troop, London
Tuesday, April 7, 2020
I am so pleased with the De Buyer acier carbone pans that I can hardly trust myself to write. They really do become truly nonstick with minimal seasoning. But FAR more important is the quality of heat distribution and even-ness. I have never before been able to brown meat so well. I cannot imagine anyone using teflon junk instead. I must also make clear that I find these pans much more responsive and much more non-stick than any cast iron I have ever used. The 20 cm size is ideal for a couple of small steaks or chicken breasts. I also use larger sizes. Truly truly truly, my cooking has taken a vast step forward with these pans.
---
JAN PAL, REET
Friday, November 29, 2019
---
See all reviews
Specifications
Features & functions
ceramic, electric, gass, halogen, induction, oven
Article number DEB5110.20
de Buyer Acier Carbone Steel frying pan, 20cm 5110.20
In stock
Fast delivery from our own stock
Our customers give us a 5-star rating
Fast delivery from our own stock