de Buyer Mineral B-Pro Element frying pan 32 cm, 5680.32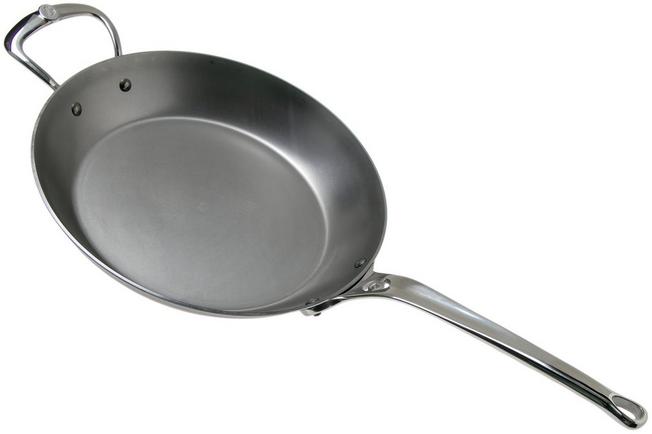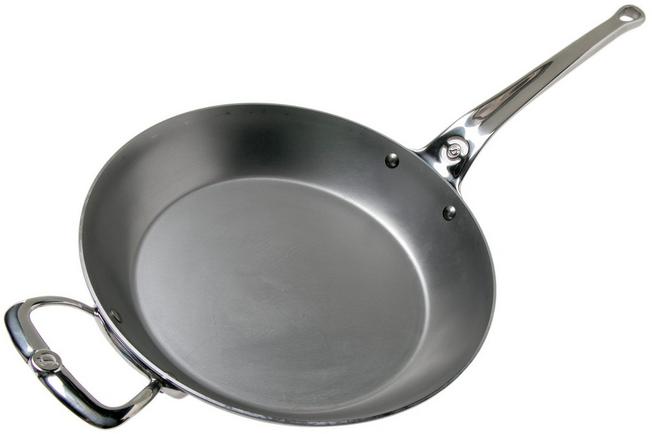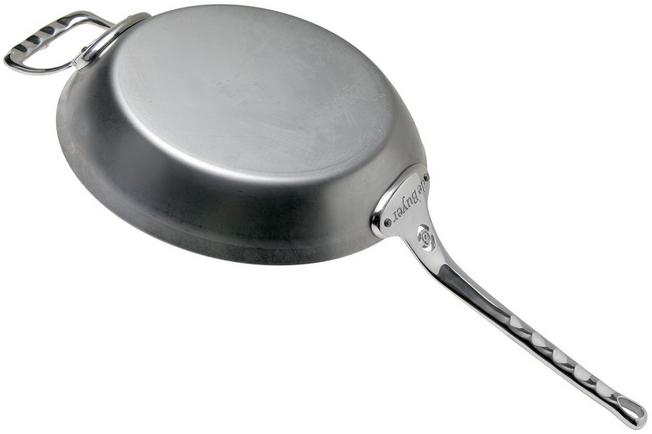 Article number DEB5680.32
de Buyer Mineral B-Pro Element frying pan 32 cm, 5680.32
In stock
Fast delivery from our own stock
Our customers give us a 5-star rating
Fast delivery from our own stock
Full description
This de Buyer Mineral B Pro Element frying pan 32 cm is a special pan at a very reasonable price. It is made of carbon steel. This type of steel is not stainless. That might seem like a drawback, but can work as an advantage through careful use. The pan is solid and heavy. The long stainless steel handle doesn't get hot during cooking. It has no non-stick coating, but one will form automatically as you use the pan. Because the pan has no non-stick coating, it can withstand very high temperatures. Also, you can use steel cookware without worrying about damaging the non-stick coating. These Mineral B Pro Element pans have a thin layer of beeswax on the cooking surface upon delivery. This significantly reduces the chance of corrosion upon delivery. It also helps to flavour the seasoning of the pan, and makes the pan slightly more non-stick than the regular Acier Carbone series, right from the start. It is suitable for all heat sources, including induction and oven use. Only wash this pan with hot water and a brush. Soap is out of the question, and a dishwasher will do irreparable damage to the pan. These pans require special treatment, but when used correctly, they are a pleasure to work with.
Reviews
Allan Knudsgaard, Aabenraa
Wednesday, July 1, 2020
I bought this pan, cause I need high heat for cooking steak. It is heavy, but not as heavy as cast iron. I have an induktion stove, and that is not the best heatsource for this pan. It works, but it does not get even heat distribution, and if it is heated up to fast, it can warp a little in the center of the pan. The pan works very well on gas an traditional stoves.
---
Martin Lyth, København K
Wednesday, June 3, 2020
One og the best frying pans on the market. If it is not working for you - you are doing it wrong, sorry. Use YouTube for inspiration on how to season, De buyer have videos uploaded. Killer price at Knives & Tools - what's not to like?
---
Specifications
Features & functions
ceramic, electric, gass, halogen, induction, oven
Article number DEB5680.32
de Buyer Mineral B-Pro Element frying pan 32 cm, 5680.32
In stock
Fast delivery from our own stock
Our customers give us a 5-star rating
Fast delivery from our own stock