Hogue X1 Microflip Black Wharncliffe pocket knife 24160, Allen Elishewitz design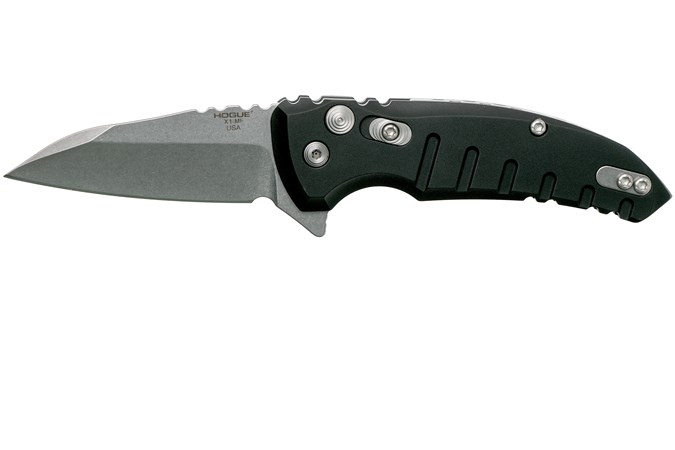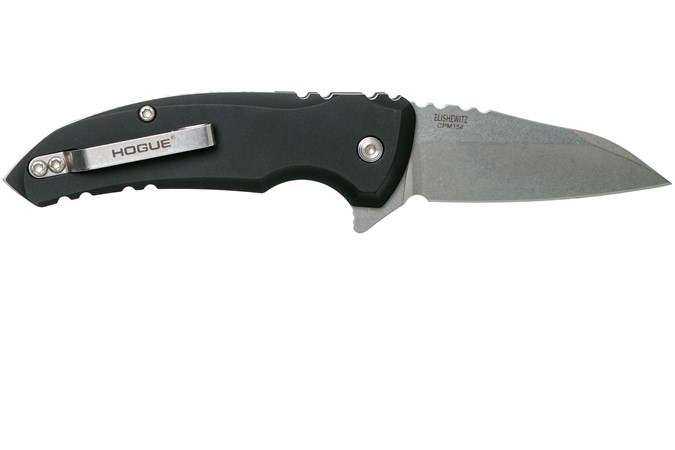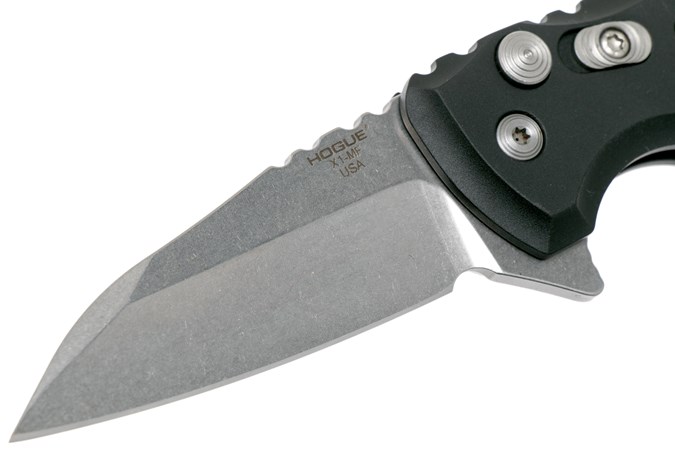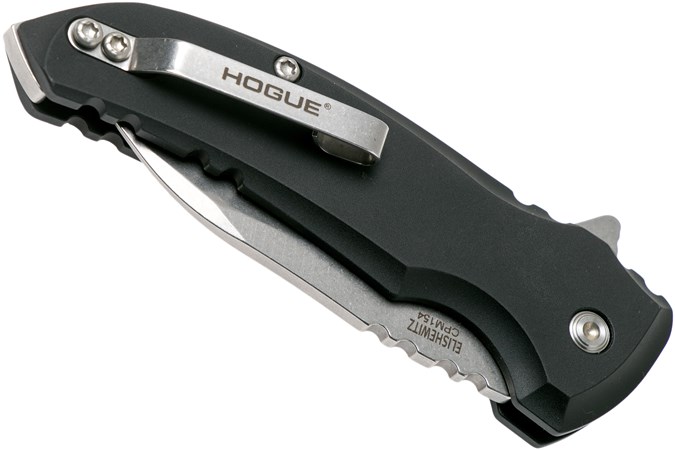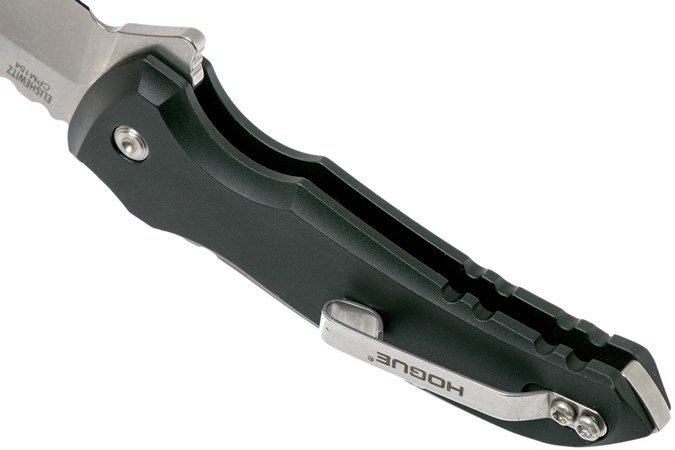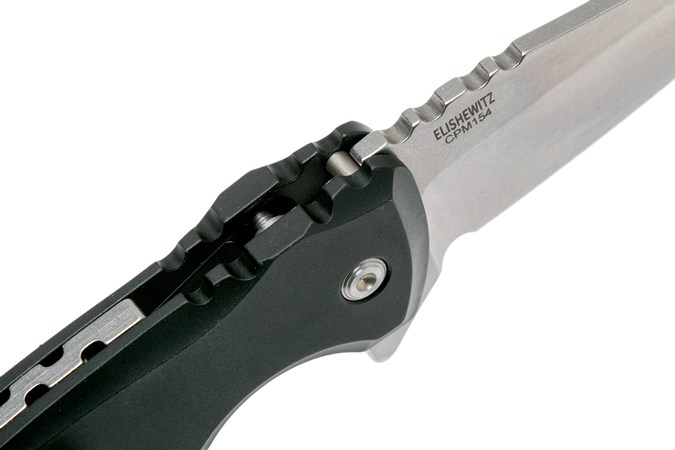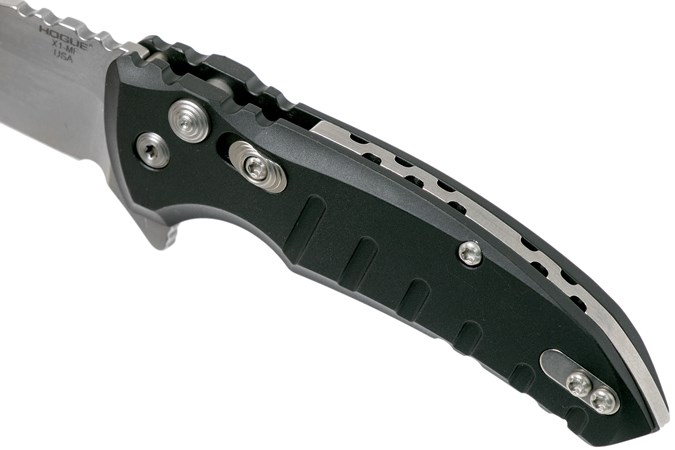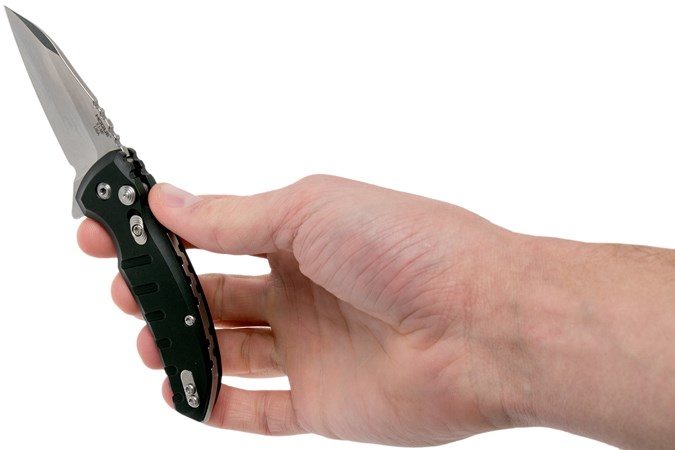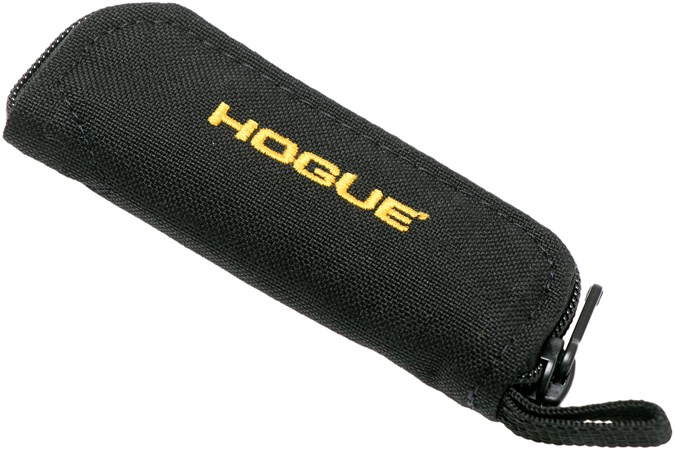 SKU: HK24160
± 3 weeks
This product has been ordered. The delivery time is an indication. Please take delays into account.
The Hogue X1 Microflip is a remarkable pocket knife of humble proportions. The name almost suggests that you're dealing with a keychain pocket knife, but nothing could be further from the truth. It is a compact EDC pocket knife, just large enough for many common tasks.
The locking mechanism is characteristic of many of Hogue's pocket knives. They are the experts when it comes to button locks. Simple as that! The perfect adjustment of that button lock is something Hogue has mastered like no other.
Which comes in handy with this Hogue X1 Microflip. As you may have guessed from its name, this knife has a flipper mechanism. This means the calibration of the detent in the lock is crucial, otherwise it won't flip well. Thanks to the Hogue X1's fine calibration, it flips faultlessly every time. The combination of a button lock and a flipper makes this a remarkable achievement.
Aside from all that technical ingenuity, the Hogue X1 is also made from good materials. The blade is CPM154 steel, and the handle is made of aluminium. At the back of the handle, the backspacer also serves as a glass breaker.
Hogue has knocked it out of the park with this Hogue X1 Microflip. And this American-made pocket knife is all the more impressive when you consider its price.
| | | |
| --- | --- | --- |
| Finish blade | stonewashed | |
| Right or left-handed | right-handed | |
| Blade shape | wharncliffe | |
± 3 weeks
This product has been ordered. The delivery time is an indication. Please take delays into account.

Product groups

Brands

Promotions

Information

News

<![if !IE]> <![endif]>