Lansky Deluxe Sharpening System, LKCLX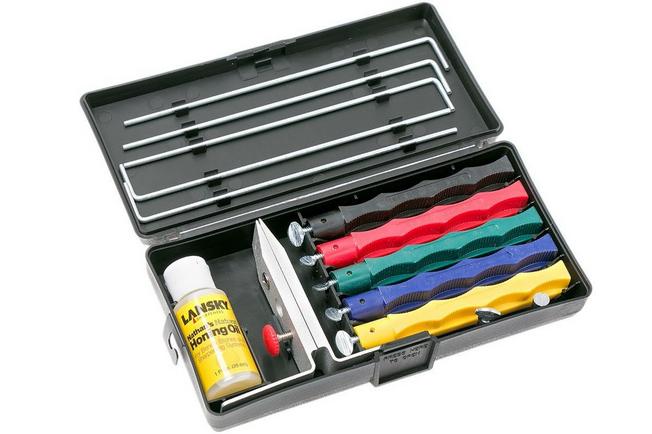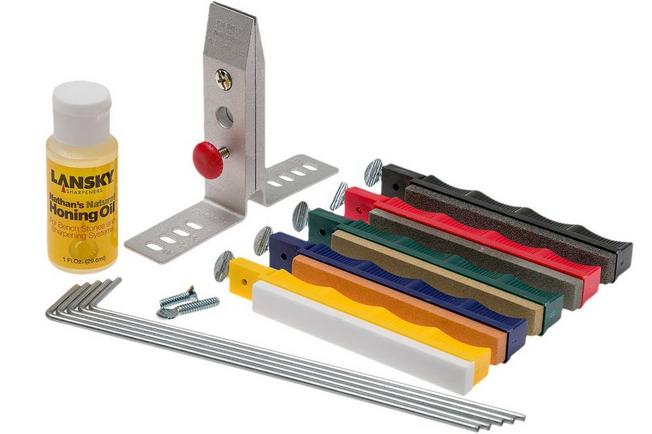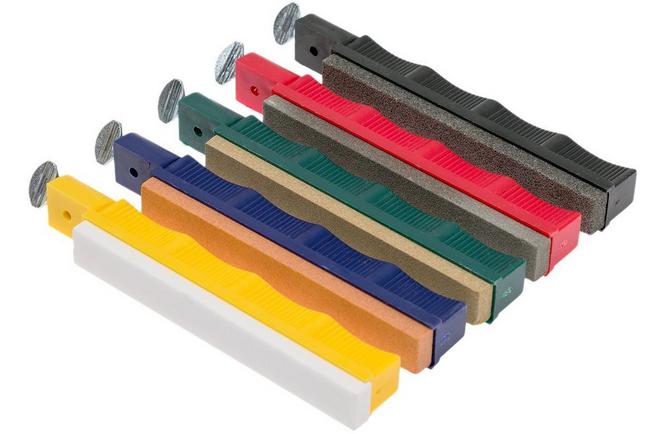 Lansky Deluxe Sharpening System, LKCLX
In stock
Fast delivery from our own stock
Our customers give us a 5-star rating
Fast delivery from our own stock
Full description
The Lansky Deluxe Sharpening system was designed to give your knife a razor-sharp edge. The patented Lansky system makes it easy to always sharpen at a constant angle, ensuring the best possible results. You secure the knife in the clamp and, thanks to the guide system, you maintain a constant angle while sharpening. The Deluxe system contains sharpening stones made from aluminium oxide and ceramics. This sharpening system excels with knives up to ~12 cm blade length. Longer blades can also be sharpened with this system, although you will notice that the angle is slightly different.
Specifications
ceramic, white aluminum oxide
Reviews
Steve, aywaille
Thursday, March 30, 2023
---
db, Reutlingen
Thursday, December 8, 2022
---
MarkC, Livingston
Tuesday, June 21, 2022
OK - but I wish I'd gone for either the diamond deluxe version or possible the KME. This one works well enough but it is quite slow and involved to sharpen even quite "soft" steel (Leatherman Wave from way back when) and I am scared to think how hard it will be to sharpen something with M390 or S90V. On the plus side - my Wave is now VERY sharp but it took a loooooong time, particularly in the initial stage (profiling the blade). Maybe I'll look at the KME (with the diamond hones) - or even a Tomek (to speed things up a bit).
---
Specifications
General information
blue, yellow, green, red, black
Material
ceramic, white aluminum oxide
Features & functions
Coarse (220-600), Extra coarse (0-220), Fine (1000-3000), Medium (600-1000)
Scope of delivery
Number of stones included
Lansky Deluxe Sharpening System, LKCLX
In stock
Fast delivery from our own stock
Our customers give us a 5-star rating
Fast delivery from our own stock