Microplane Elite Box Grater, grater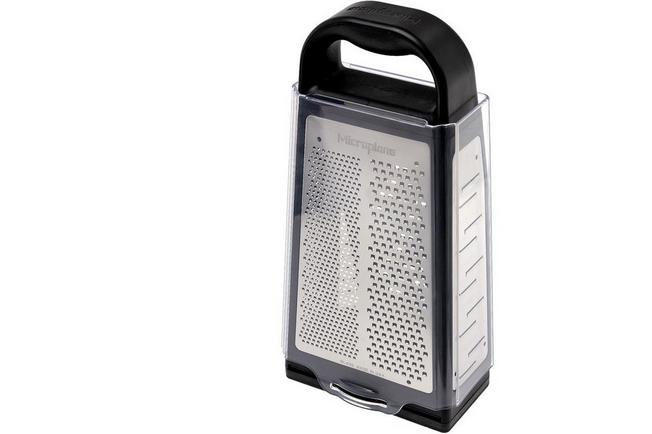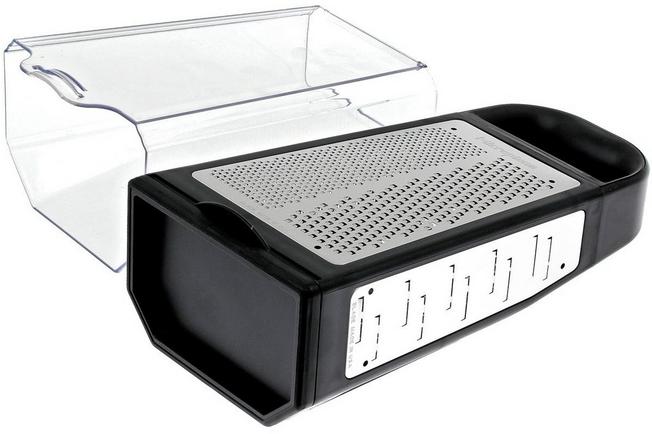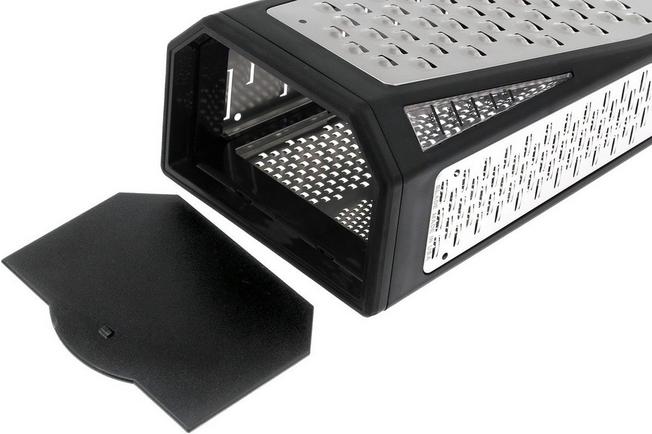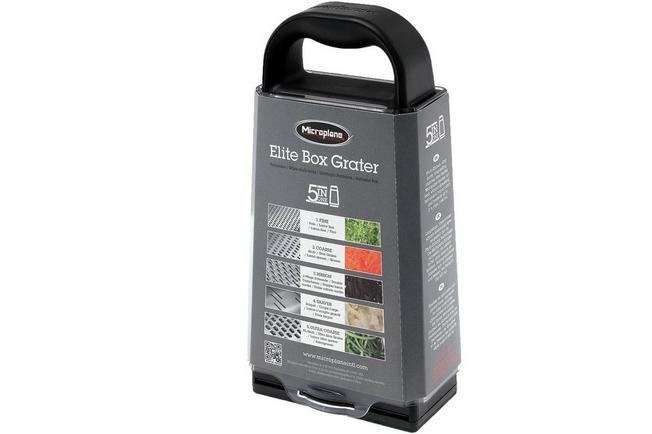 Microplane Elite Box Grater, grater
In stock
Fast delivery from our own stock
Our customers give us a 5-star rating
Fast delivery from our own stock
Full description
This Microplane Elite Box Grater is a luxurious grater in a box-shape. The four sides of the grater holds five different grater types back: fine, coarse, extra coarse, ribbon and slicer. The multitude of options make it suitable for any kitchen chore. Whether it be chocolate, cheese, citrus or ginger. You can choose whether or not the grated product should fall inside the grater or perhaps somewhere else. The grater has a slide at the bottom that holds back the grated product. When you pull it out the product will fall straight inside your pan, plate or cutting board.
Specifications
coarse, extra Coarse, fine, medium ribbon, plane
Reviews
Ruben, Sommelsdijk
Monday, May 23, 2022
---
Anoniem, Woerden
Monday, January 29, 2018
---
Gerrit Fokkema, Leeuwarden
Thursday, August 17, 2017
---
Anoniem, London
Tuesday, May 10, 2016
The most cost effective way of owning a number of microplane graters in one. Fun to try out the different surfaces for different effects. Plastic cover gives relief from worry that you might accidentally cut yourself when stored, though the blades are not dangerous if you take care. The much touted sliding base lid is so badly designed that it fits too tightly to easily pull out once you done grating. I have removed it and grate above a bowl as usual.
---
willum2, Huizen
Monday, April 18, 2016
---
See all reviews
Specifications
Features & functions
coarse, extra Coarse, fine, medium ribbon, plane
yes, but we strongly advise against it
apples, carrots, chocolate, cinnamon, citrus, coconut, garlic, ginger, hard cheeses, herbs & spices, lemon peel / orange peel, nuts, onions, peppers, soft cheeses
left-handed, right-handed
Container for excess water
Microplane Elite Box Grater, grater
In stock
Fast delivery from our own stock
Our customers give us a 5-star rating
Fast delivery from our own stock