Real Steel Luna Premium II M390, Natural Micarta 7007P Knivesandtools Exclusive slipjoint pocket knife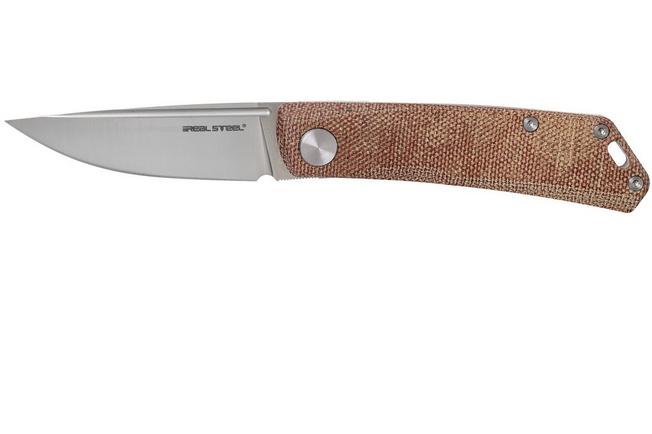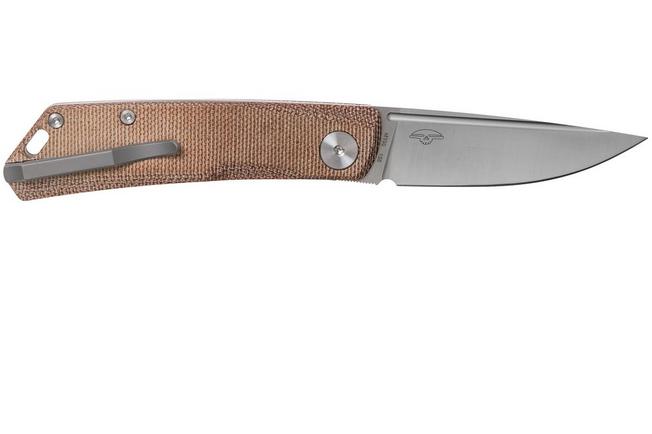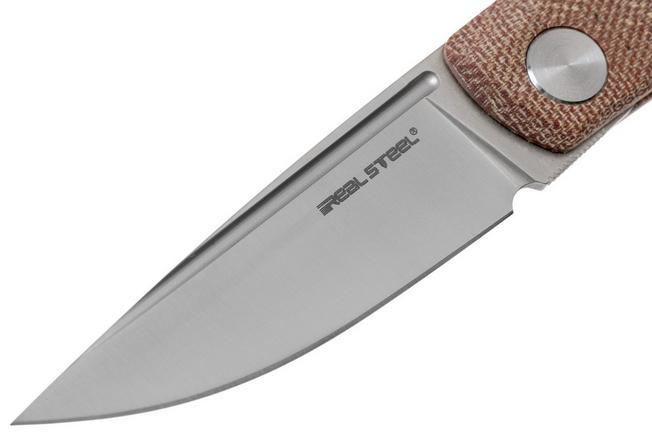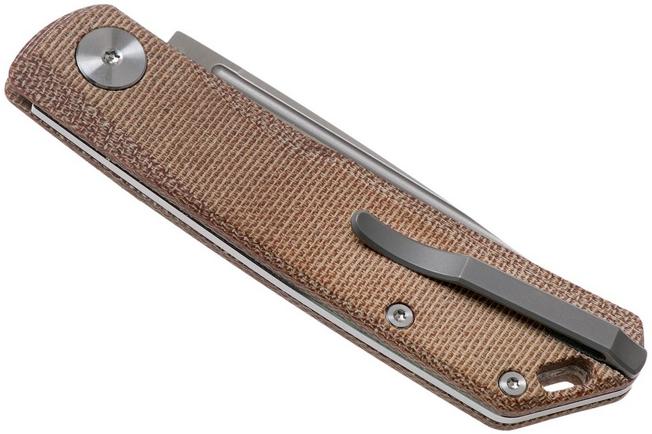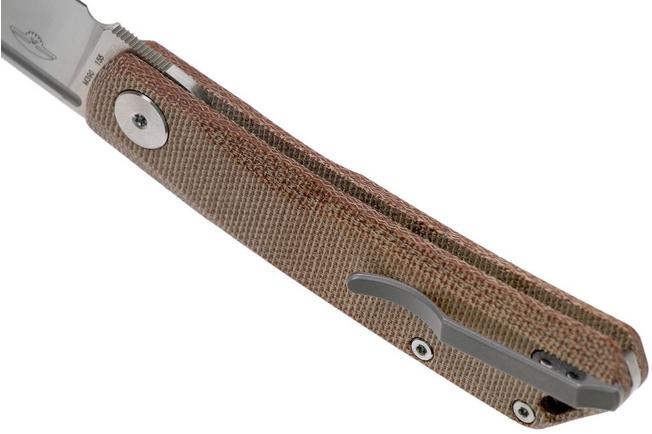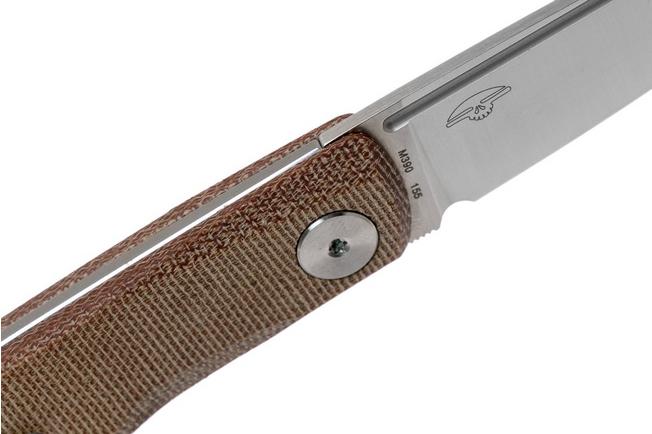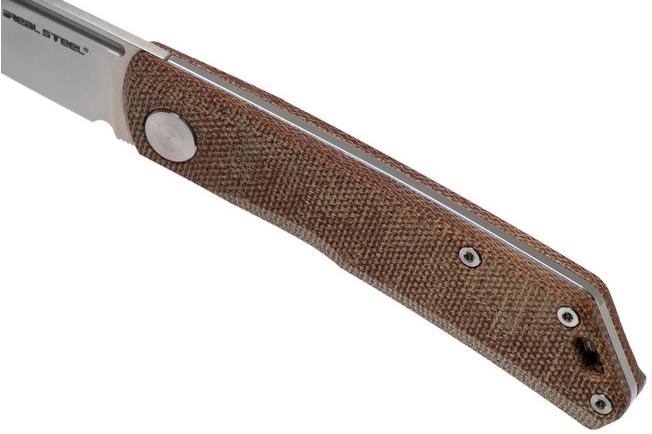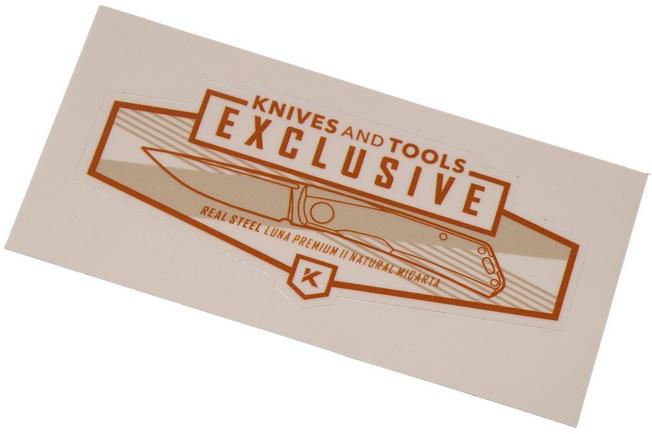 Real Steel Luna Premium II M390, Natural Micarta 7007P Knivesandtools Exclusive slipjoint pocket knife
In stock
Fast delivery from our own stock
Our customers give us a 5-star rating
Fast delivery from our own stock
Full description
The Real Steel Luna Premium II M390 Natural Micarta 7007P Knivesandtools Exclusive is a modern slipjoint pocket knife, designed by Jakub Wieczorkiewicz from Poltergeist Designs. The Luna is lightweight, razor-sharp and legal in many countries. You namely open it with two hands and a complete lock is missing. Only a slipjoint offers resistance.
Reviews
Si, HALIFAX
Monday, April 18, 2022
Superb UK legal knife. I love the Luna and this combo with nice micarta and superb steel is great. What's not to like!
---
Radek, Grudziadz
Sunday, January 23, 2022
Great executed, and with premium materials, makes this knive even more awesome.
---
Steve McG, Brecon
Wednesday, October 27, 2021
I was gutted that I missed the first version of this 'Premium' Luna as that had the S35VN blade material which is my most desired all-round performance steel. I had my reservations with the weight of this knife, I thought it would be too light,- listed as 42g - I weigh it at a tad under 43g which to add more perspective is just 5g heavier than an Opinel No7 (Carbon S) and 4g lighter than the previous Premium Luna, also nearly a full 20g lighter than the popular Benchmade Proper 319 (my long term EDC). Even at 43 grams though, along with the thoughtful shape of the handle, this knife feels just fine, it's also slimmer again than the Benchmade and I'm pleased to now have the pocket clip to prevent the knife from bouncing off other hard things I might have in the bottom of my pocket, & that clip is also comfortable in the hand. I like micarta scales as a hard wearing material (would like to buy some spares though) and also aesthetically and grip-wise and the 'natural' version here, along with grease & grime from use will develop a nice 'rustic' patina which should further help 'soften' these knives to present as less threatening to others. It's not cheap for such a small, light slipjoint, but I expect to have many years of reliable performance from it, so yeah, all-in-all and as endorsed by so many people already, this is a very well considered knife in an up-market version that I'm very pleased to now have in my pocket.
---
Specifications
General information
Knivesandtools Exclusive, Luna
Features & functions
everyday carry, gentleman's knife
Can be opened with one hand
Real Steel Luna Premium II M390, Natural Micarta 7007P Knivesandtools Exclusive slipjoint pocket knife
In stock
Fast delivery from our own stock
Our customers give us a 5-star rating
Fast delivery from our own stock