How-to
Opening oysters? With an oyster knife!
Opening an oyster is actually really simple. As long as you know the right tricks and use a great knife. We will show you how to open an oyster step by step.
Opening oysters with a kitchen knife is not only dangerous, you can also damage the oyster meat or parts of the shell could get caught in the oyster. For this reason you should always use an oyster knife. An oyster knife has a short, thick blade with a sharpened tip and the blade is strong enough to open oysters.
Safely opening oysters
Protect your hands: wear a protective oyster glove. An oyster glove is a chain mail for your hand. The dense pattern protects your hand from the sharp tip and gives you more grip.
Opening an oyster
Step 1: Grab the oyster, flat side facing up, with one hand.
Step 2: Stick the oyster knife in between the two shells. Stick it in the hinge, the pointed side of the oyster. Make sure you don't pry as you could break the shell and end up with flakes in the oyster meat.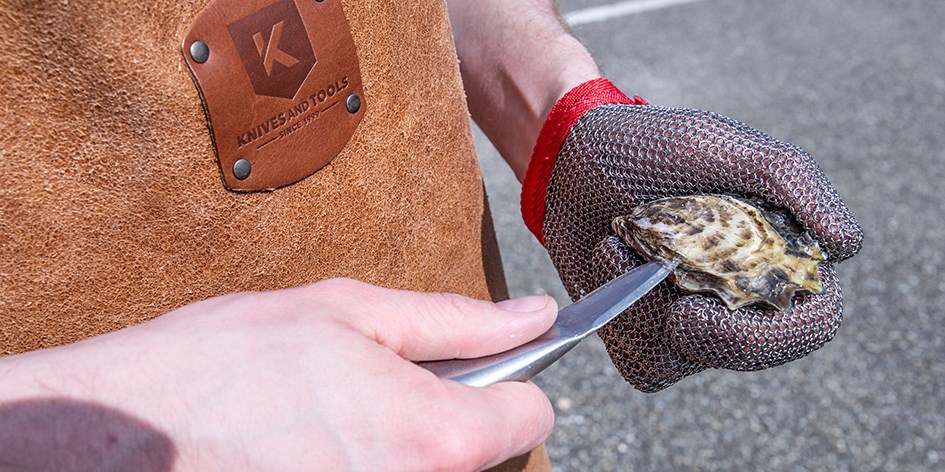 Step 3: When the shell starts moving you turn the knife one quarter turn to make sure the shell comes loose.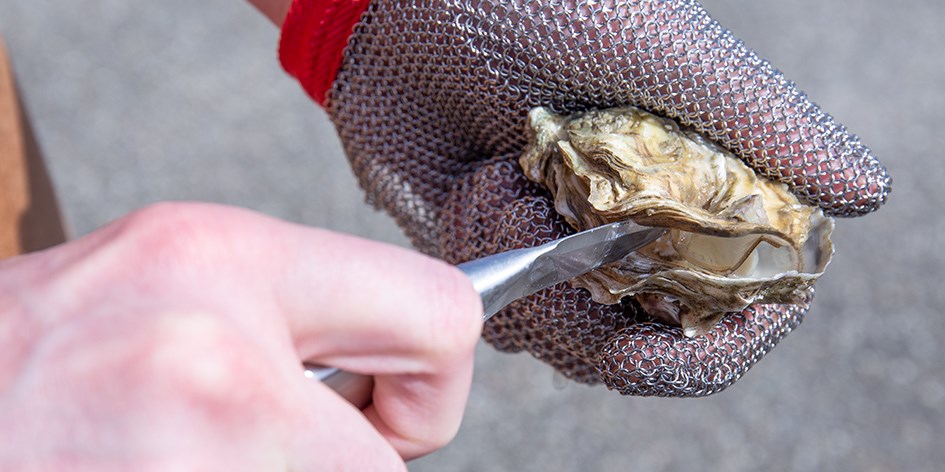 Step 4: Cut alongside the bottom adductor muscle to the middle of the shell.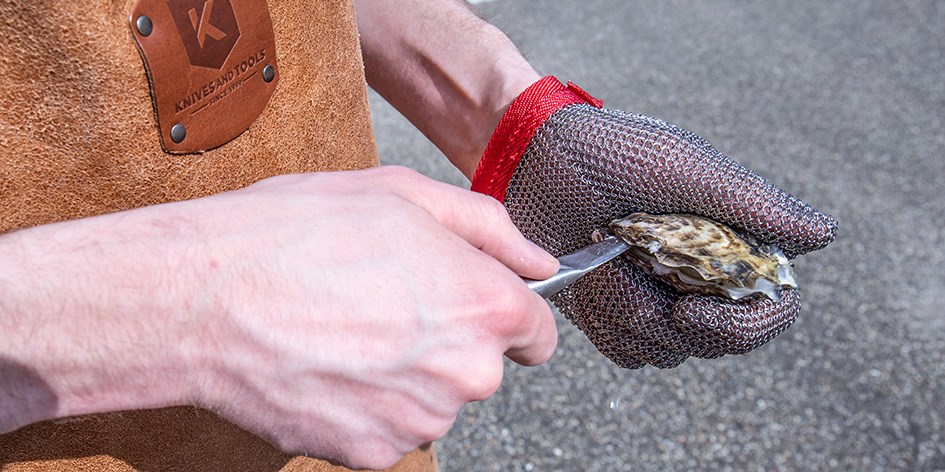 Step 5: Make sure you hold the oyster horizontally to make sure you don't lose any of the moisture.
Step 6: Remove the flat shell.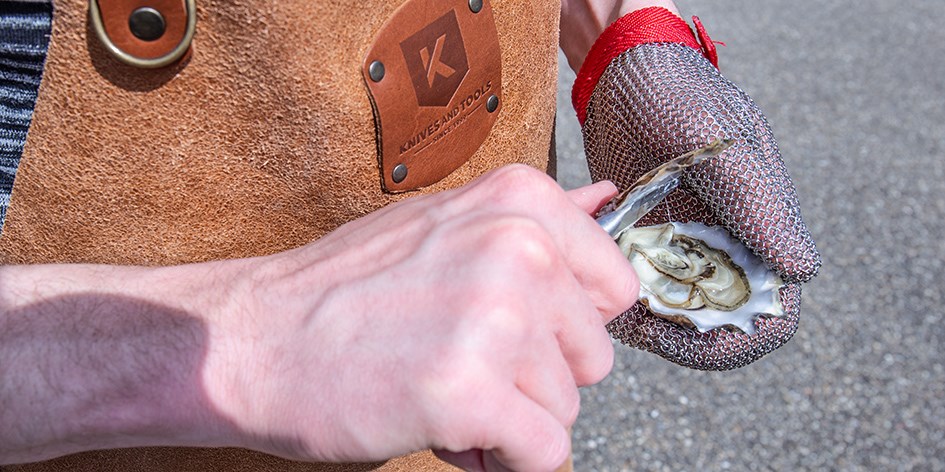 Step 7: Scrape the knife along the inside of the shell and turn the oyster over in the shell to make sure it is no longer stuck to the bottom.

Step 8: Serve the oyster in the top shell. Bon appetite.

Opening oysters is done with a certain technique, but mostly asks for great tools. Opening oysters will be a piece of cake with the right oyster knife. We have a wide range of top-quality oyster knives.

<![if !IE]> <![endif]>