Benchmade Mini Bugout 533 Orange pocket knife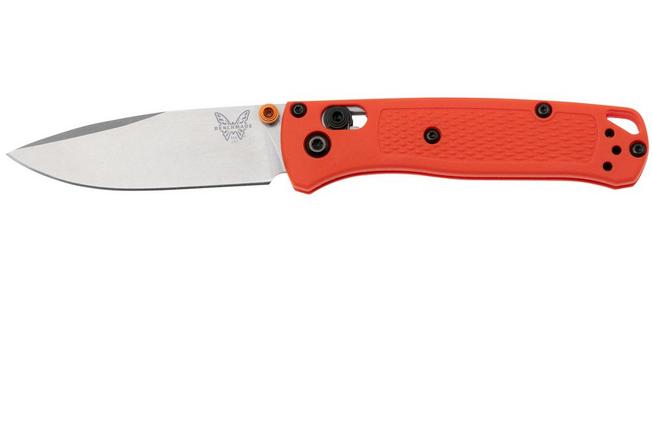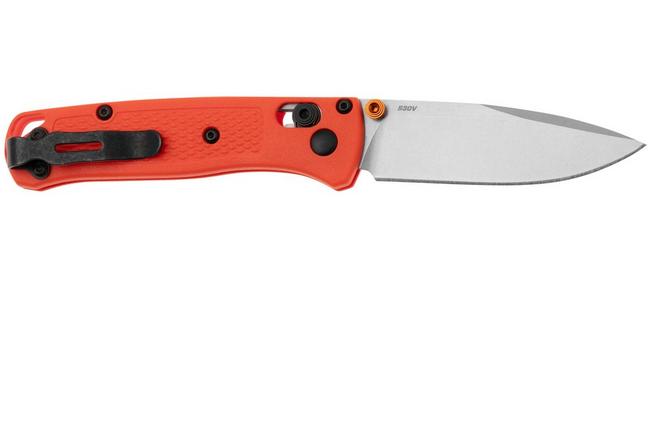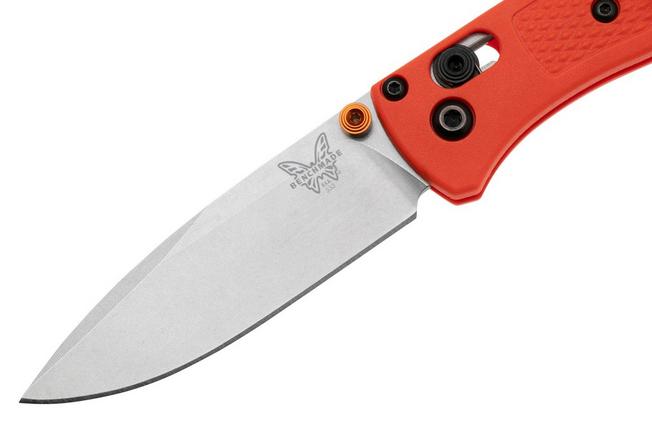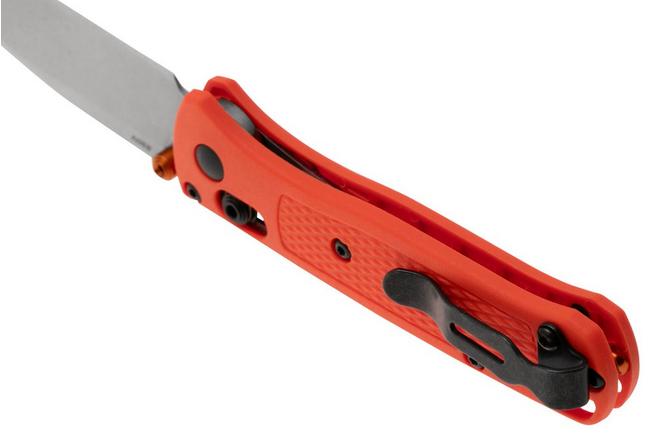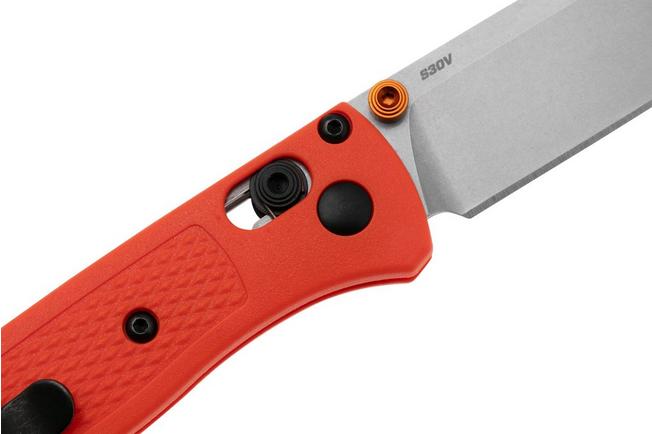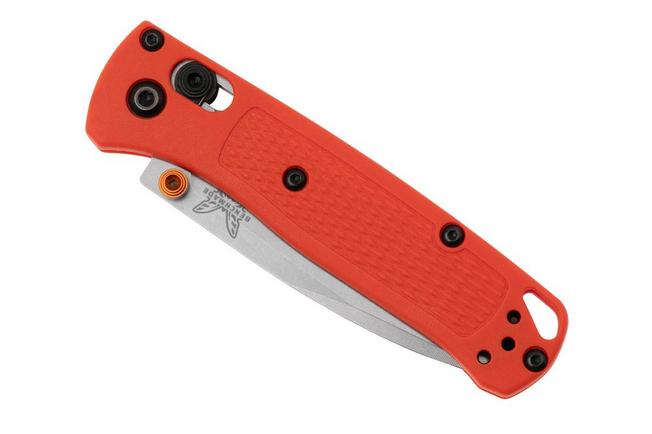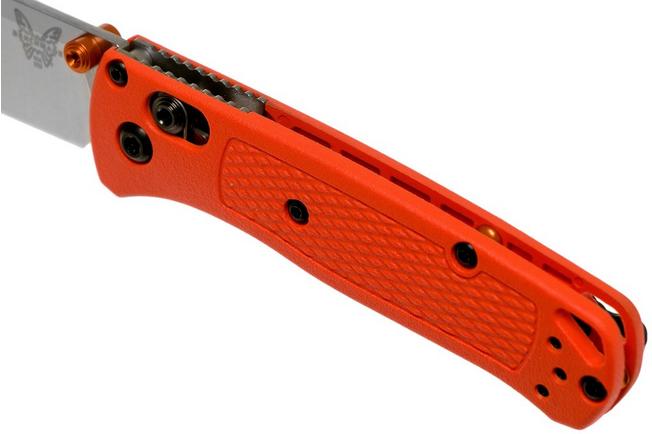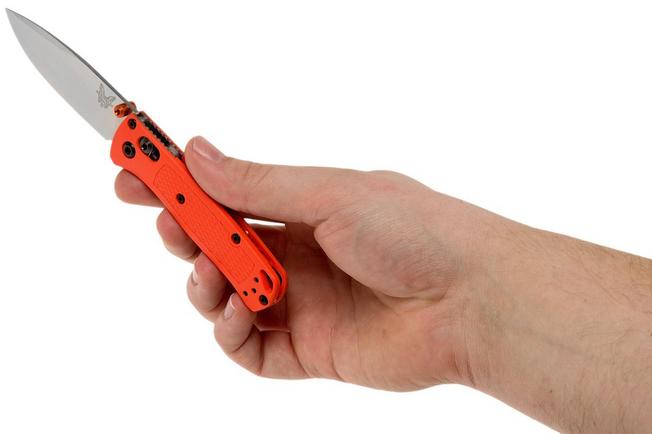 Benchmade Mini Bugout 533 Orange pocket knife
In stock
Fast delivery from our own stock
Our customers give us a 5-star rating
Fast delivery from our own stock
Full description
The Benchmade Bugout is a super light-weight and affordable pocket knife, made in the US. The 533 Bugout is designed for hikers who pay attention to every gram. With 45 grams and a 7.1 cm blade, this knife is definitely the answer they have been looking for. The Bugout is ideal for preparing food, feather sticks to light your fire and opening packages. Slightly smaller than the normal Bugout, but still great as an EDC pocket knife.
Reviews
Jochen, Houthulst
Friday, May 13, 2022
---
Fab, Criquetot-sur-Longueville
Wednesday, April 27, 2022
---
M, Skofja Loka
Monday, January 24, 2022
---
Val, Kuldiga
Wednesday, December 8, 2021
I got this as a gift for my mom, size and axis lock ease of use would be perfect for her. But for medium to large size hands, this is way too small and light. It even becomes an inconvenience for onehanded closing, as it disappears in palm and is hard to grip with just 2-3 fingers. If you want a small, light knife, regular Bugout is better. I bought that too for myself so I can compare both. Sharpness out of the box was not impressive, certailnly not hair shaving sharp. Same for both Benchmades I have. In my experience with Spydercos, those all came razor sharp, Tenacious, Delica, Manix and PM2. Scales are as plastic feeling as everyone is saying, so don't expect any premium feel from this little knife. The axis lock though is excellent, which is the reason I got this knife. Perfect for woman as it's not so hard to operate like backlock.
---
René Vincendeau, Les Herbiers
Sunday, July 4, 2021
---
See all reviews
Specifications
Features & functions
Can be opened with one hand
Benchmade Mini Bugout 533 Orange pocket knife
In stock
Fast delivery from our own stock
Our customers give us a 5-star rating
Fast delivery from our own stock