KA-BAR Single Mark 1320 plain edge, leather, leather sheath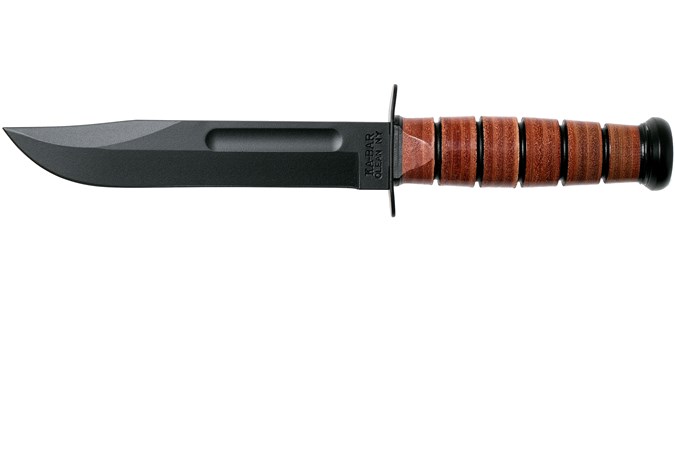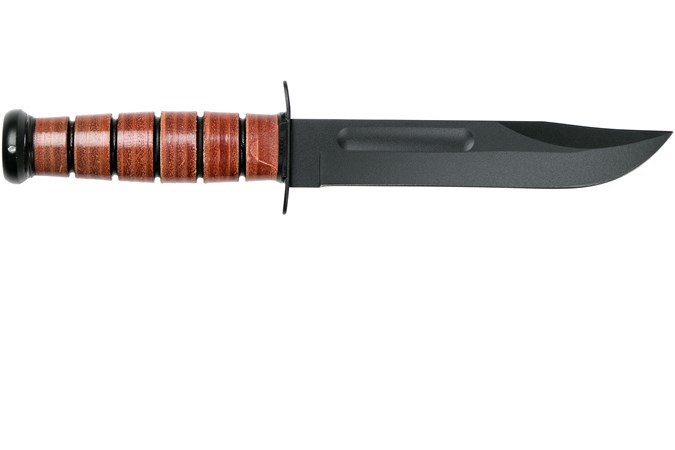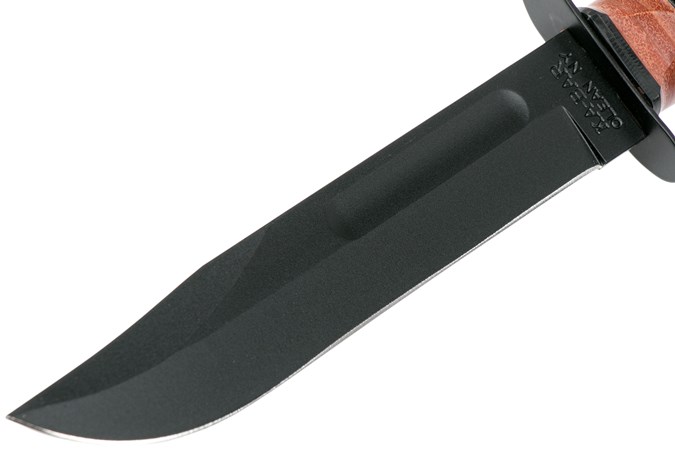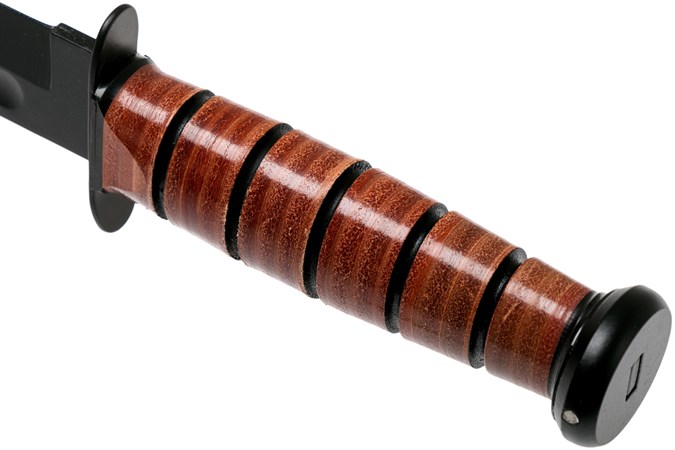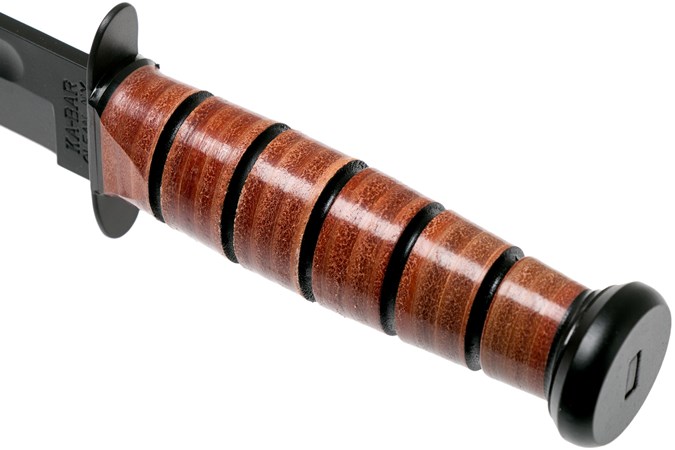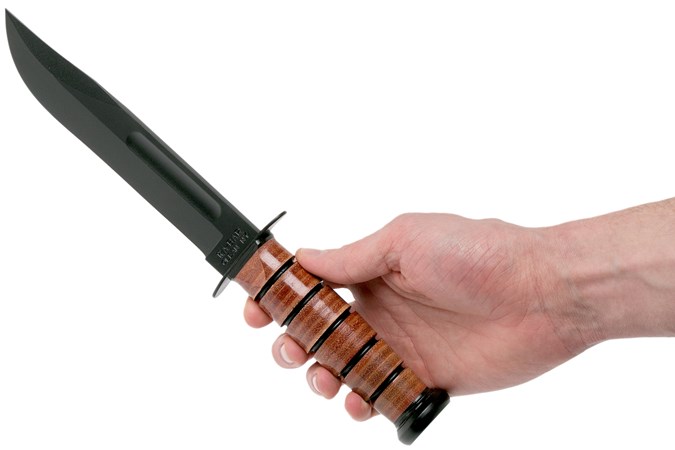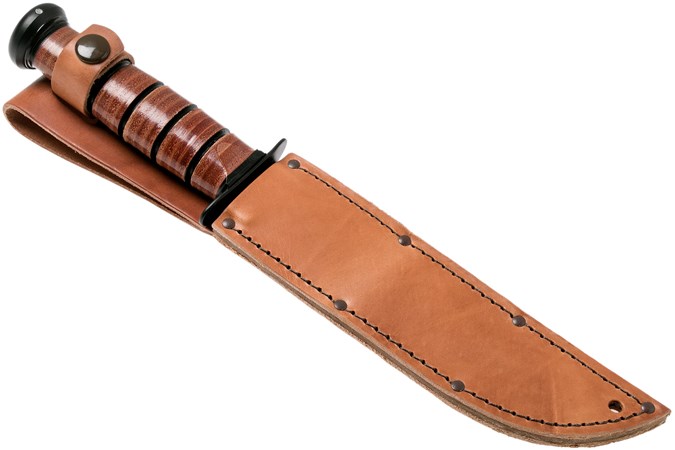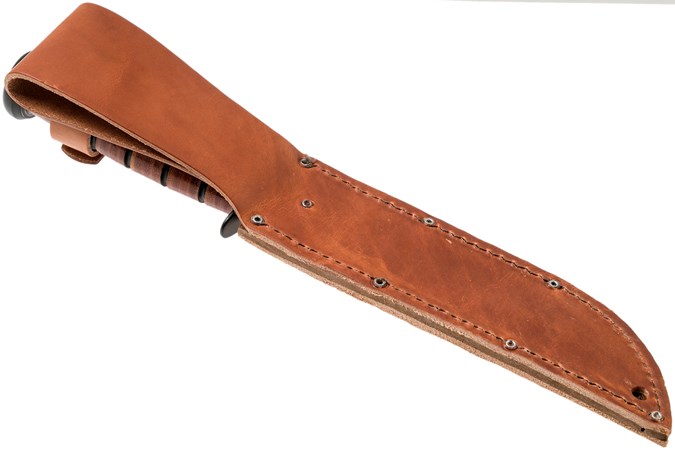 SKU: KA1320
± 1 week
This product has been ordered. The delivery time is an indication. Please take delays into account.
The KA-BAR Single Mark 1320 is a legendary fixed knife. In 1942 this knife was used by the United States Marine Corps as a standard fighting knife for the marines. Ever since this knife is a part of the standard equipment of many soldiers.
This Single Mark KA-BAR 1320 is exactly the same as the USMC-collection, the only thing missing is the USMC-engraving in the blade, and the USMC-stamp in the sheath. As a result you could consider this to be the 'burger-edition'.
The knife is big and feels very strong. The handle is enhanced with a knife guard to make sure you will never end up on the razor-sharp edge during heavy-duty use. The blade is made from 1095-carbon steel. This steel, however, is not corrosion-resistant. Fortunately the blade is enhanced with a black coating to make sure maintenance is a lot easier. The handle is made from stacked leather rings. Comfortable for your hands, even in the freezing cold.
KA-BAR: living legend
In the 70 years that KA-BAR USMC exists it became a real living legend. This knife copied often and many renowned manufacturers produced a version of this model. As such KA-BAR almost became a generic name for this amazing knife. However, never forget there is only one original: The KA-BAR, made by KA-BAR in New York.
The KA-BAR 1320 comes with a leather sheath in order to easily carry it with you.
| | | |
| --- | --- | --- |
| Finish blade | dark coating | |
| Blade shape | clip point | |
| Type of edge | plain edge | |
± 1 week
This product has been ordered. The delivery time is an indication. Please take delays into account.

Product groups

Brands

Promotions

Information

News

<![if !IE]> <![endif]>