KME Axe Sharpener Kit, sharpening system for axes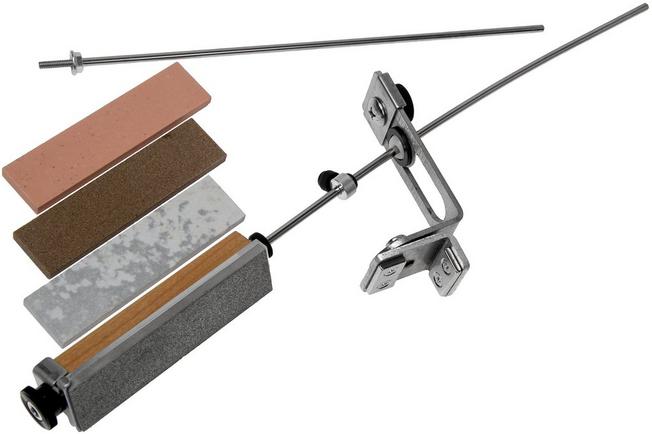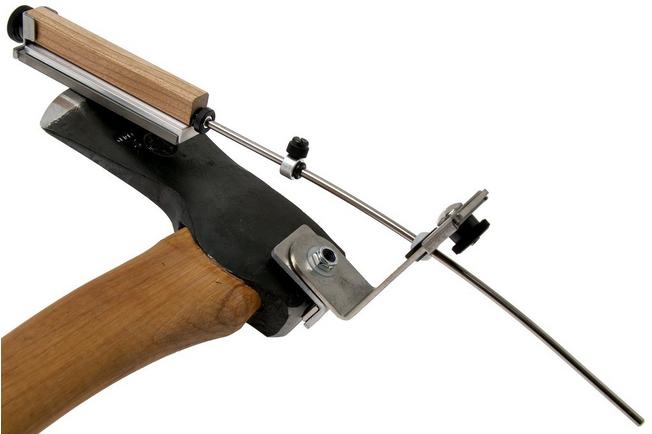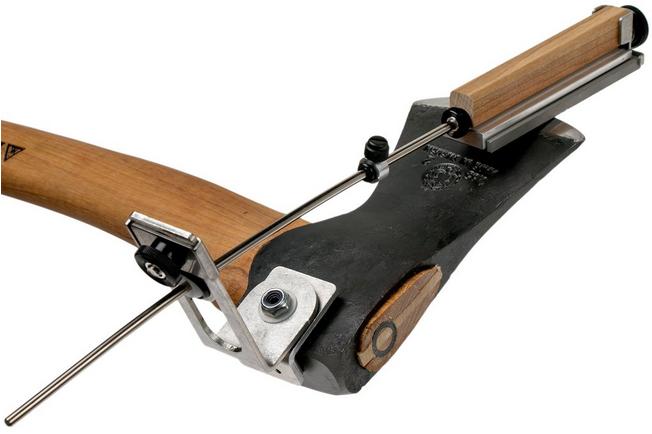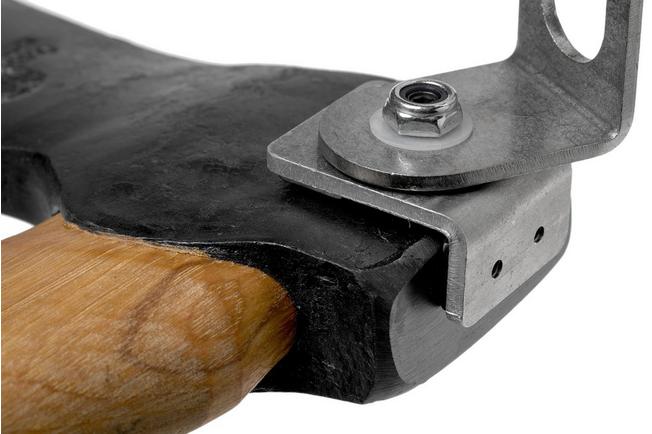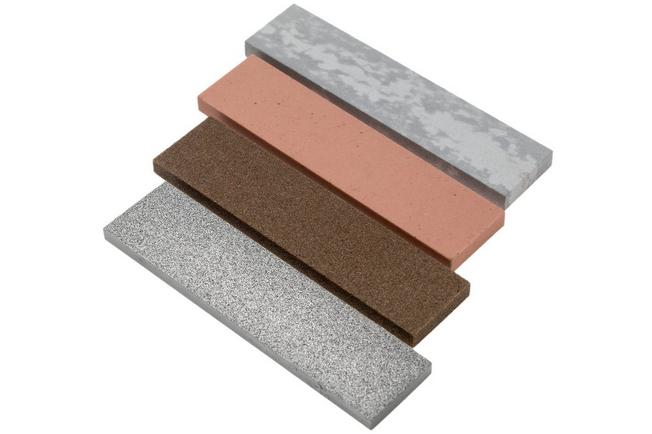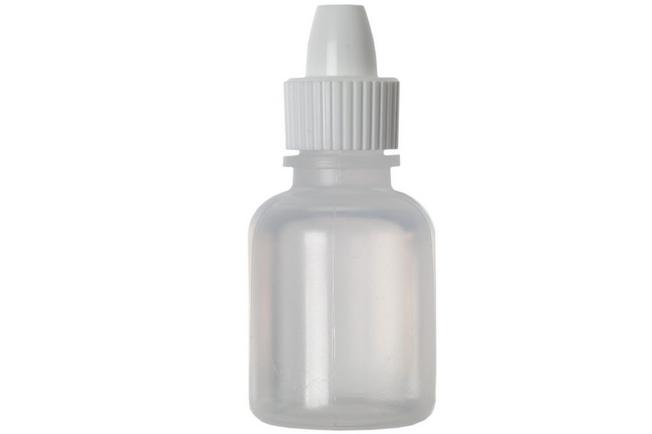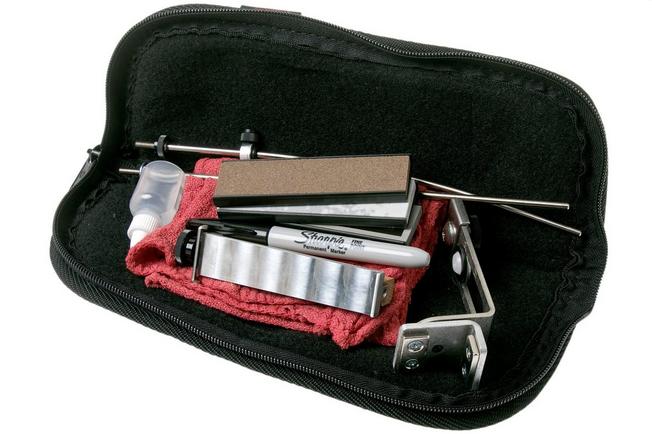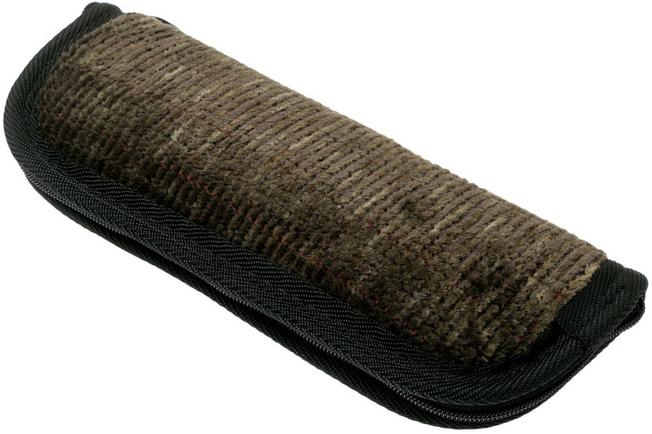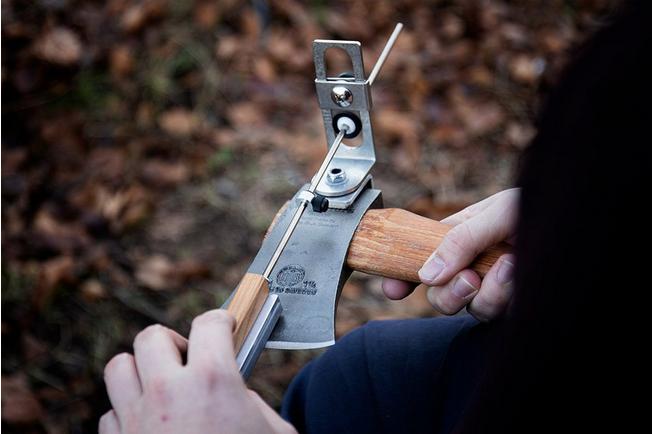 KME Axe Sharpener Kit, sharpening system for axes
In stock
Fast delivery from our own stock
Our customers give us a 5-star rating
Fast delivery from our own stock
Full description
The KME Axe Sharpener Kit, sharpening system for axes is a complete sharpening system that was specifically designed to sharpen axes. The magnetic base snaps firmly onto the axe after which you can determine the desired angle. The base can be rotated to make sure you can also easily sharpen the other side of the axe. Even axes with a convex grind can easily be sharpened with the included bent guiding rod! With the sharpening system you can sharpen in a minimal angle of 17 degrees up to a maximum angle of 30 degrees.
Specifications
diamond, natural stone, white aluminum oxide
Reviews
Maarten, Alphen aan den Rijn
Friday, February 11, 2022
---
Tim Collins, Huntingdon
Tuesday, May 18, 2021
Although not the most expensive option, the KME is still a reasonable investment, so I had high expectations of results. The axe I'm sharpening has seem some action and been neglected for sometime so I wanted something to return it to (and hopefully beyond its former glory). The KME is getting there but it is pretty time consuming work. I'd also say that there is to much rotation from the metal magnetic bracket, the plastic eye provides plenty enough on its own. It has only been since I held the metal joining still that I have seen more rapid improvement in sharpening.
---
paul hinchcliffe, rotherham
Tuesday, May 5, 2020
I couldn't be happier with this kit. I have only had the opportunity to use it once since getting it, I reground and sharpened a wetterlings small forest axe, it is razor sharp and will shave the hairs from my arm with ease. I am a big fan of the KME knife sharpener and this is equally impressive, i would recommend it without hesitation to anyone.
---
Specifications
Material
diamond, natural stone, white aluminum oxide
Features & functions
Coarse (220-600), Extra coarse (0-220), Fine (1000-3000), Medium (600-1000)
Scope of delivery
Number of stones included
KME Axe Sharpener Kit, sharpening system for axes
In stock
Fast delivery from our own stock
Our customers give us a 5-star rating
Fast delivery from our own stock