KME Gold Series diamond-coated sharpening stone fine, grain size 600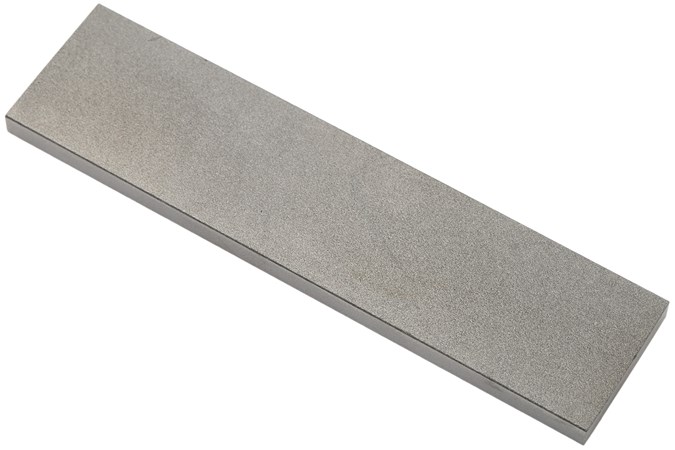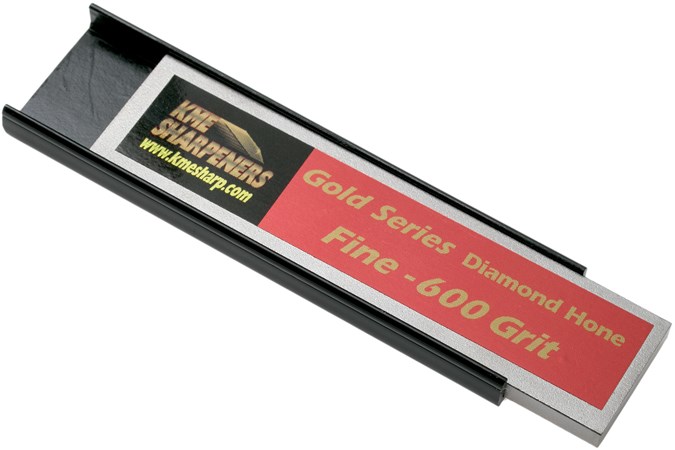 SKU: KMGS-600
± 1 week
This product has been ordered. The delivery time is an indication. Please take delays into account.
The KME Gold Series diamond-coated sharpening stone coarse, 600 grit is a coarse sharpening stone meant to sharpen really blunt knives and axes. If your knife or axe losing its sharpness? With this sharpening stone you can quickly sharpen your knife or axe. According to KME this 600 grit sharpening corresponds to a fine sharpening stone. For axes this 600 grit is sharp enough for a fine end result. We, do, however, recommend finishing the sharpening process with the finer 1500 grit sharpening stone. This sharpening stone is meant for the KME Precision Knife Sharpening System, Diamond Stone Kit, the KME Precision Knife Sharpening System, R.P.S.H. Combo Kit or the KME Axe Sharpener Kit.
This diamond-coated sharpening stone is comprised of a metal sheet that contains small synthetic diamonds. Diamond is very hard which means that diamond-coated sharpening stones quickly remove material. Don't apply too much pressure! The diamonds are placed in a layer of nickel. If you sharpen too hard you push the diamonds out of the sharpening stone.
| | | |
| --- | --- | --- |
| Brand | KME | |
| Country of origin | USA | |
± 1 week
This product has been ordered. The delivery time is an indication. Please take delays into account.

Product groups

Brands

Deals

Information

<![if !IE]> <![endif]>