SOG Seal Strike Black, Deluxe sheath SS1003-CP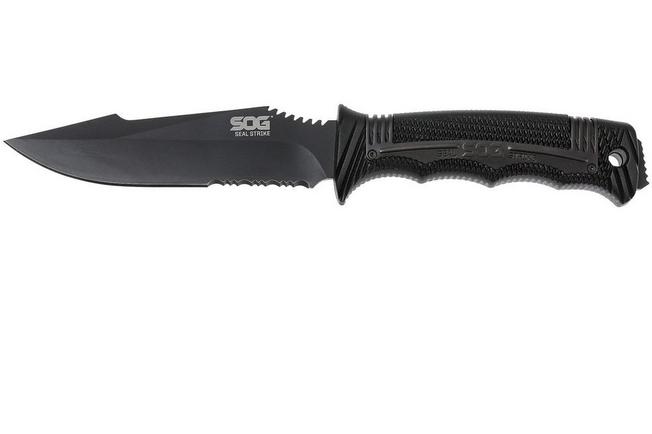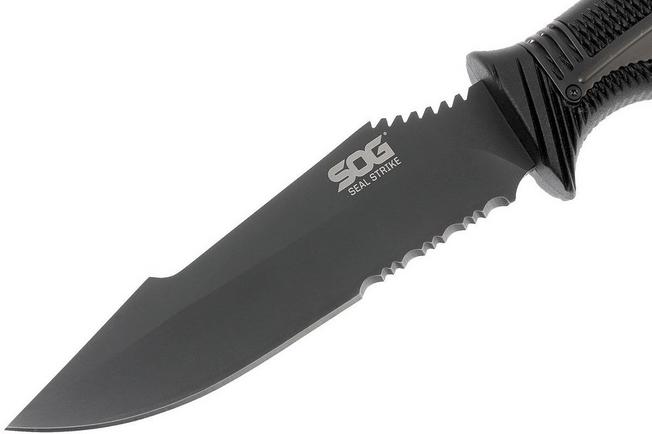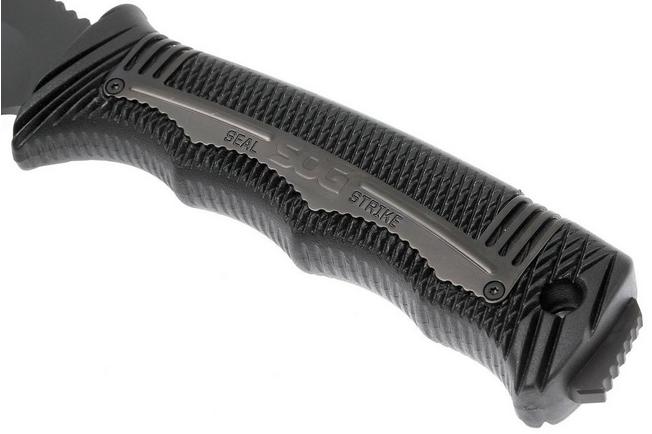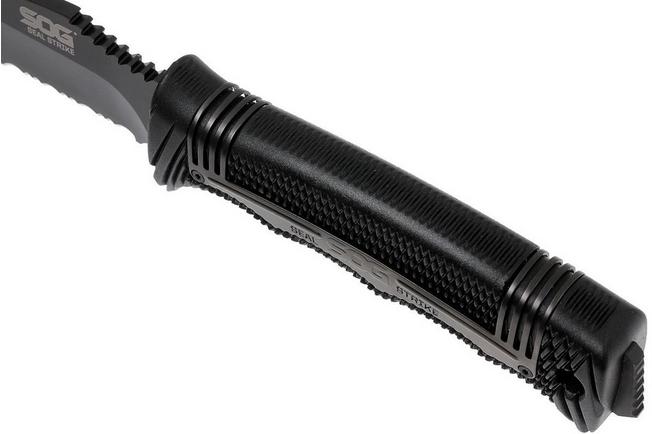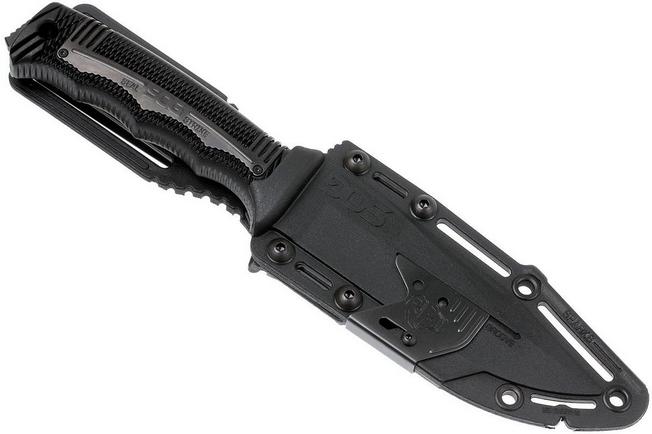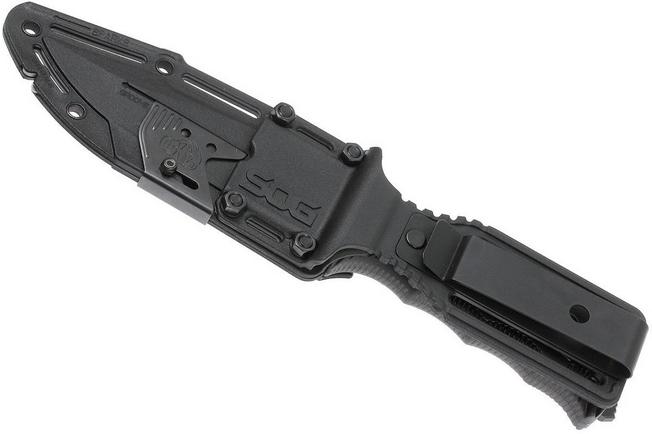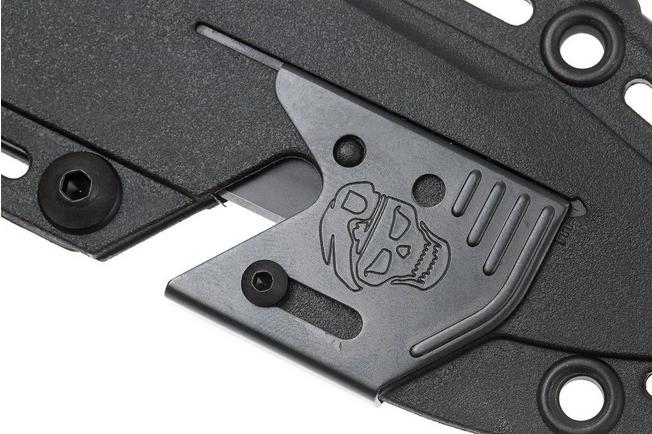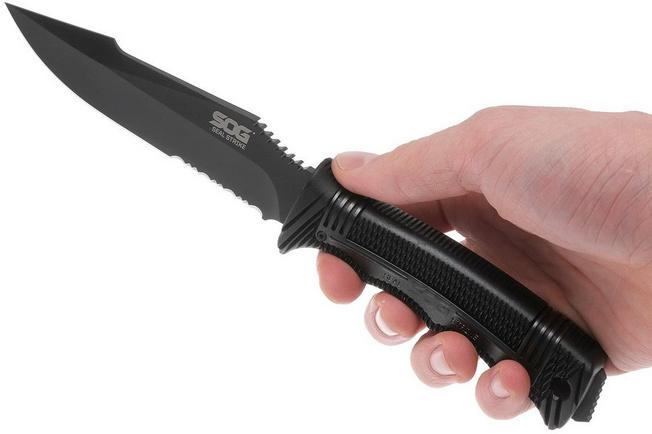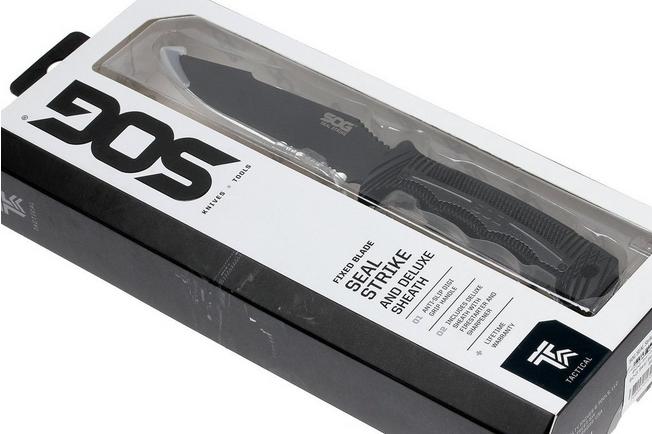 Article number SOG-SS1003-CP
SOG Seal Strike Black, Deluxe sheath SS1003-CP
± 2 weeks
This product has been ordered. The delivery time is an indication. Please take delays into account.
Our customers give us a 5-star rating
Fast delivery from our own stock
Full description
The SOG Seal Strike is a solid and tough knife, characteristic for SOG. SOG has a reputation to keep when it comes to these combat knives. The SOG Seal Strike totally lives up to the expectations! Glass reinforced nylon handle with stainless steel feels really good inside your hand. The blade is full-tang, which means that the steel runs through the entire handle. The blade is made of AUS8 steel with a partly serrated edge. Ideal for the cutting rope and the like. The upright bulge on the back of the blade offers just that little extra grip when using the knife with two hands for precision work.
Reviews
MilSpek, Roosendaal
Tuesday, April 12, 2022
---
Jordy B, Tongeren
Monday, March 7, 2022
---
Andrei, Tallinn
Tuesday, May 25, 2021
Very good knife. I use it in field. I like that Seal Strike is a top knife in Seal series. It has the most agressive grip, whit is really suits me. I can operate it in fully wet conditions and my hand will not slide up or down. It`s very improtant to me, because I very often stabing by knife. It`s like a best rate of safety. Also it`s very comfortable to work with knifee thanks to thumb agressive grooves. It`s very well stabilize your thumb and allows you to push a knife more efficiently. I have a long fingers and thin hand and this knife fits me great due to it`s agressive grips and blade. Also Deluxe sheath is big deal. It`s has some interesting features like sharpener, firestarter rod and paracord cutter. These things for extreme situations when you lost or forget to have them too in your pockets. I higly recommend this knife! One of the best in my expirience!
---
René Anker, Hofheim/Wallau
Friday, October 21, 2016
---
McCord, Westmalle
Sunday, July 17, 2016
---
See all reviews
Article number SOG-SS1003-CP
SOG Seal Strike Black, Deluxe sheath SS1003-CP
± 2 weeks
This product has been ordered. The delivery time is an indication. Please take delays into account.
Our customers give us a 5-star rating
Fast delivery from our own stock