Böker Leopard-Damascus III Collection 110237DAM Limited Edition pocket knife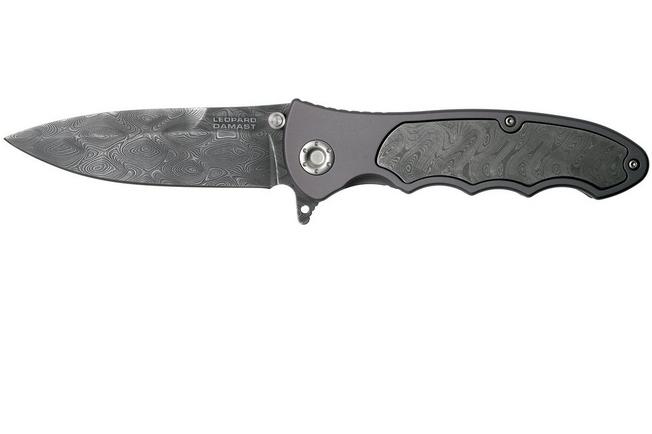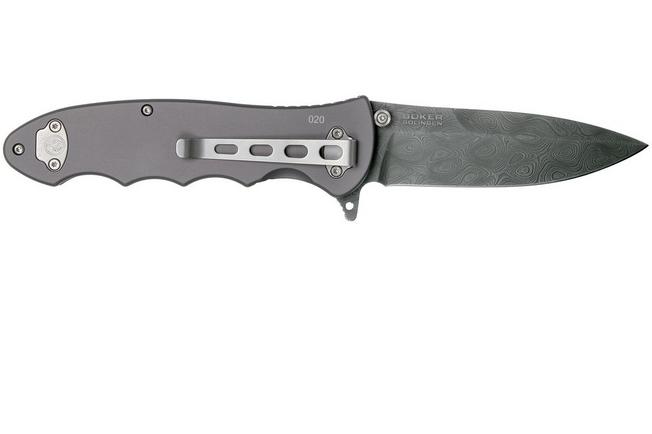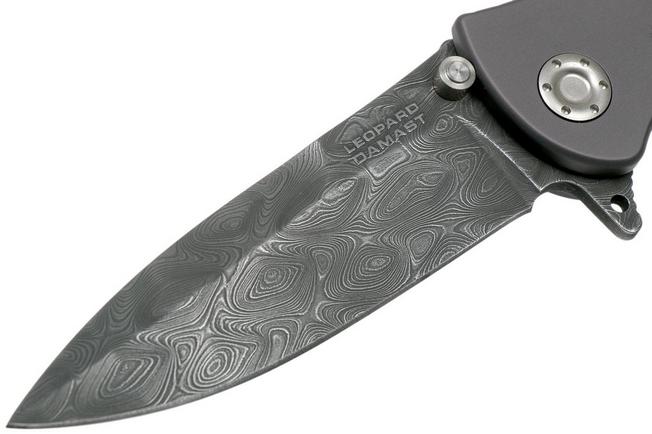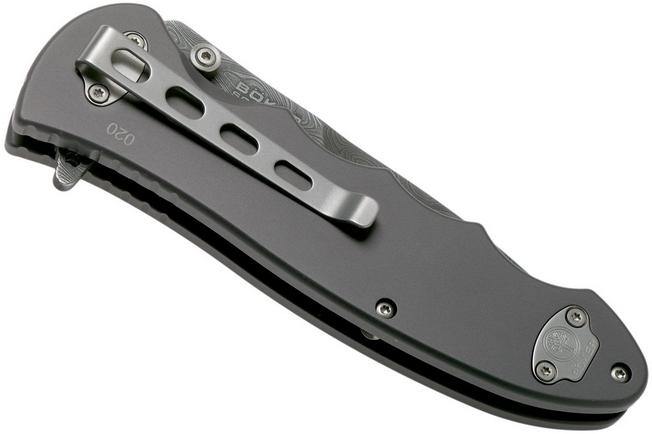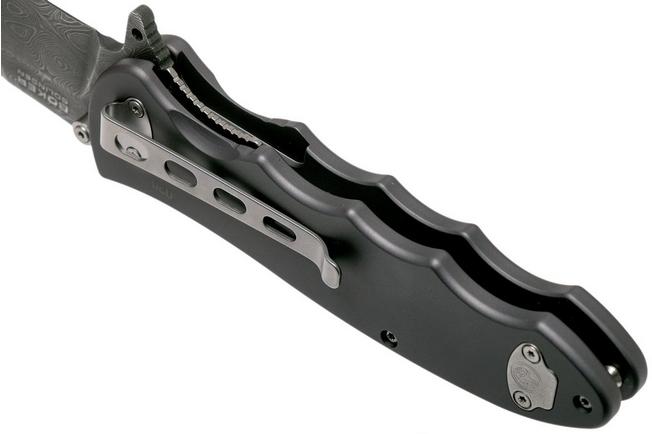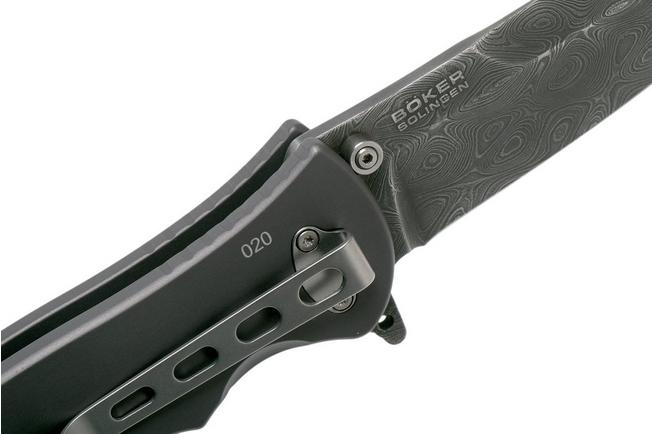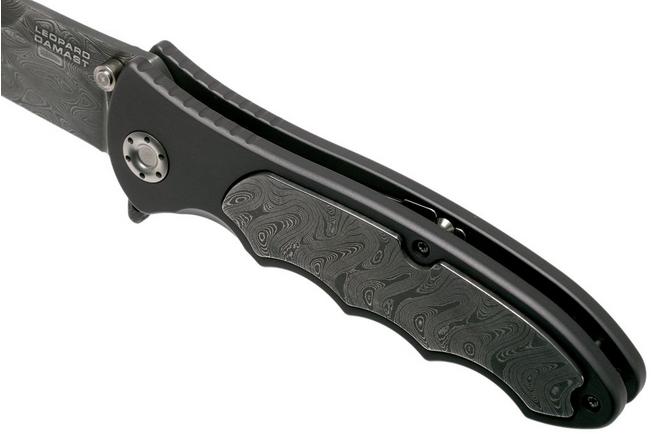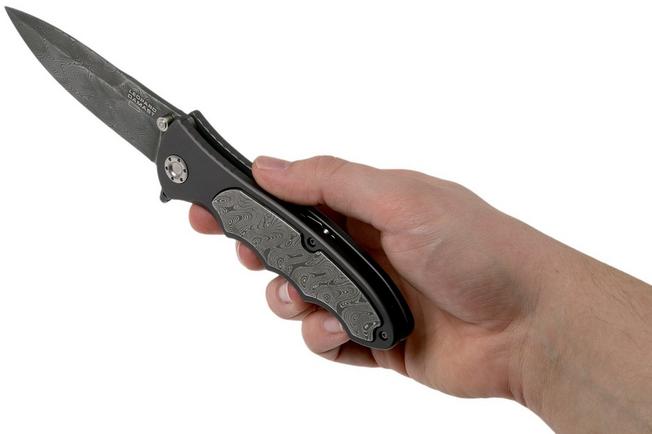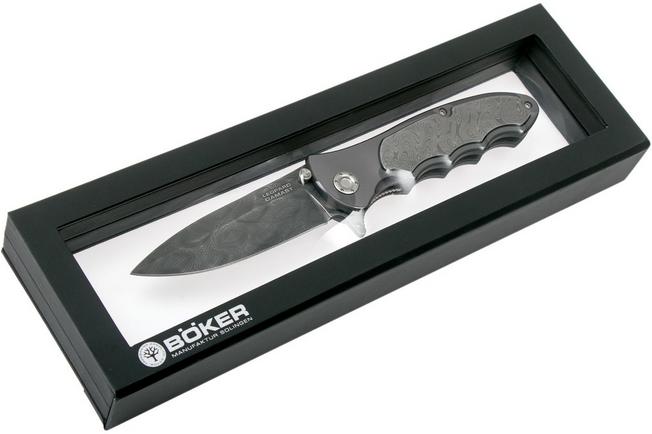 Article number BO110237DAM
Böker Leopard-Damascus III Collection 110237DAM Limited Edition pocket knife
In stock
Fast delivery from our own stock
Our customers give us a 5-star rating
Fast delivery from our own stock
Full description
The Böker Leopard-Damascus III 110237DAM is a very special pocket knife. The blade is made from stainless damascus steel. We have more of those, you might say. You are right. The unique aspect, however, is that this damascus steel was forged from the barrel of a German Leopard tank. Now that is something you don't see that often.
Reviews
Martin Kondrát, Praha 6 - Dejvice
Tuesday, July 14, 2020
What a great knife made by forger Andreas Henrichs by Böker Manufaktur Solingen! Hand-forged Leopard (i.e. forged from the barrel of the German battle tank Leopard :-)) - Damascus blade steel made of 300 layers (61-63 HRC) with aluminium handle with stainless Damascus inlay made of 180-layer Damascus. Blade grind is flat with drop point. Opening is manual with thumb-studs or FLIPPER (an interesting detail for the Böker Leopard knife). Lock type is liner-lock. The handle is equipped with a reversible clip and fits well in the hand. Could be used as a fully functional knife, if someone wishes to do so. A massive knife with a blade length almost 10 cm (4") could also be used for tactical purposes. The overall workmanship of the knife is perfect as expected from the Böker Manufaktur Solingen brand. If only it was not so expensive :-).... On the other hand, it is definitely a gem in my knife collection.
---
Specifications
Features & functions
everyday carry, Limited Edition
yes, tip-up/tip-down (right)
Can be opened with one hand
Article number BO110237DAM
Böker Leopard-Damascus III Collection 110237DAM Limited Edition pocket knife
In stock
Fast delivery from our own stock
Our customers give us a 5-star rating
Fast delivery from our own stock