LED torches & batteries
Purchasing a gear retractor: keeping your flashlight close
With a gear retractor you will always keep your most important belongings close. Extremely safe and useful, because you will always keep your hands free. A gear retractor will help you keep your flashlight, knife, keys, camera, or any other device, close as it is attached to a small case. Your gear will be attached to a cord which is constantly under pressure in order for it to automatically return to its case when you let go of your device. You will never lose or drop your devices ever again.
Using a gear retractor
You attach the gear retractor to your clothes, bag, or vest using a mounting system. At the base of the tool you will find a mounting system which you can use to attach the retractor to your gear. Think of a flashlight, keys, a camera, GPS units, or any other electronic device. In order to use the concerning device you simply pull it from the retractor. The cord attached to your gear automatically follows. Your gear will always be attached to the retractor. As such you will never be able to drop or lose it ever again. As soon as you are finished you carefully let go of your device and the automatic retracting system will smoothly pull your gear back to the retractor. In short: grab, use, let go, and you are done. You will no longer have to store any of your devices. Useful and safe!
In our range we have retractors from brands such as Gear Keeper and Princeton Tec. The retractors have been made for various purposes, such as diving, fly fishing, sports, and medical assistance. But also for storing your keys.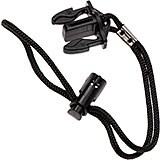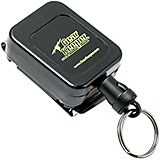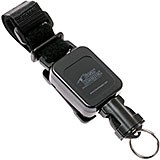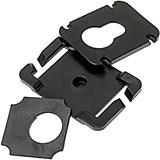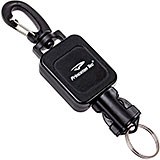 Princeton Tec - Mini Retractor
A retractor is a convenient way to hold your small torch, console, or other accessory close until use. Provides 20" of extension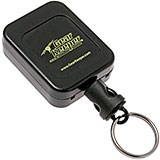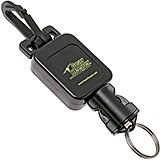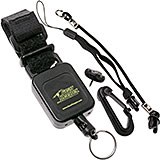 <![if !IE]> <![endif]>