Knife sharpening & maintenance
Straight razor strops and adjustable leather strops
A straight razor strop or an adjustable leather strop is designed to strop your (razor)blade. An adjustable leather strop is a flexible leather belt that you put pressure on before you start stropping. You tighten the leather with the adjustable system to make sure you get optimal results. The straight razor strop is mostly used by men who shave with a straight razor, but can also be used to sharpen other knives. We sell straight razor strops and adjustable leather strops from Herold Solingen, Dovo and our own brand Skerper.
Straight razor strop and stropping paste?
The leather on the straight razor strop and adjustable leather strop can be treated with a stropping paste or balm. With it you give your blade that little extra shine and sharpness. Apply just a little bit and you will notice that polishing your blade will be a piece of cake for quite some time.
Tip for stropping your razors
Are you busy stropping a straight razor? Make sure that you first disrupt the contact between the blade and the strop. As such you make sure that you do not damage the thin (and therefore vulnerable) edge of the blade. In addition, only move the blade in the direction of the back of the blade.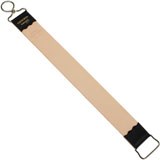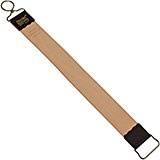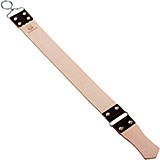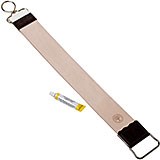 <![if !IE]> <![endif]>