Outdoor & gear
Bold outdoor stoves: use it as a stove or as a heater
Rediscover the magic of outdoor cooking and enjoy the warmth of a wood burning fire no matter where you are. It is all possible with a rocket stove. Easily take the stove with you on the road, gather some wood and you are good to go. Within minutes your stove will be ready for use. Perfect when you go camping, out for a picnic, enjoying a day on the beach, or simply preparing for a BBQ in the comfort of your own garden. In short: for anyone who loves the outdoors! When you decide to cook with a rocket stove it is key that a, as large as possible, part of the pan comes in contact with the combustion gases. For this reason you should always use a pan that is large enough such as, for instance, a Dutch Oven.
Characteristics stoves
Characterizing for a stove is an efficient combustion. After all, this decreases the emission of toxic gases and the amount of smoke because of the relatively small combustion chamber and an isolated chimney in which gases completely burn before reaching the cooking surface. Because of this efficient function you won't need as much fuel.
Because of this principle the stove was initially designed for developing countries where gas and electricity are not always available. In these countries many people are still cooking over an open flame and use fire to heat up their homes. With a stove cooking over an open flame will become a thing of the past. Much safer and better for your health. In addition to positively influencing your health it has another benefit; you use a lot less fuel. An obvious win-win situation.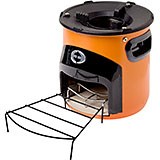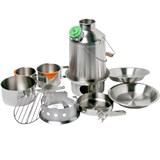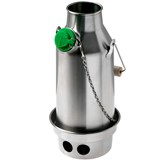 <![if !IE]> <![endif]>