Pocket Knives & Multitools
Douk-Douk: affordable traditional pocket knives with a rich history

The traditional pocket knives by Douk-Douk are for real enthusiasts. The simple design of the folded handle is combined with an artistic engraving.
With many models the Douk-Douk logo is etched on the blade complemented by a Filigree-like drawing.
The history of Douk-Douk
The history of Douk-Douk goes back to France in 1929, where the first Douk-Douk was produced. Originally, these knives were produced for export to French colonies in Africa and Oceania. They were immensely popular because of the cheap price and the razor-sharp blade.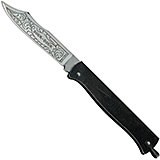 Douk-Douk-815GM 9 cm
Handle/blade: Black steel/XC75-carbon steel Blade length: 9.1 cm Weight: 69 grams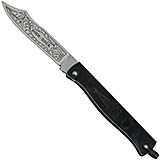 <![if !IE]> <![endif]>