Kitchen Knives & Cooking
Butter knives are your breakfast's finishing touch
You use a butter knife to butter your toast. The blade is often round to make sure you can easily scoop some butter from your butter dish. The curved belly on the blade makes buttering your toast a piece of cake. Depending on the model there are butter knives with subtle serrations you can use to cut open your bun. A great butter knife shouldn't be missing from the breakfast table.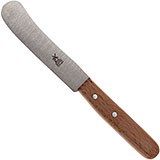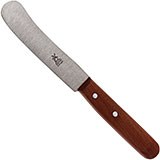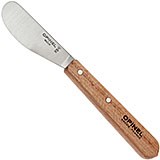 Forge de Laguiole Butter Knife by Stephane Rambaud
Stylish designer butter knife, created by Stephane Rambaud. This elegant butter knife features a stainless steel blade and disc found at the base of the handle. The handle itself is made of the polished black tip a buffalo horn. Since the tip is the hardest and most durable part of the horn, the handle is guaranteed to be both sturdy and hard-wearing.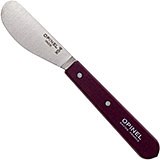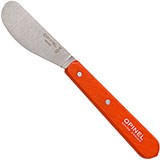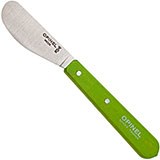 <![if !IE]> <![endif]>